Fall Student of the Month – Liliana Mariquinhos-Fernandes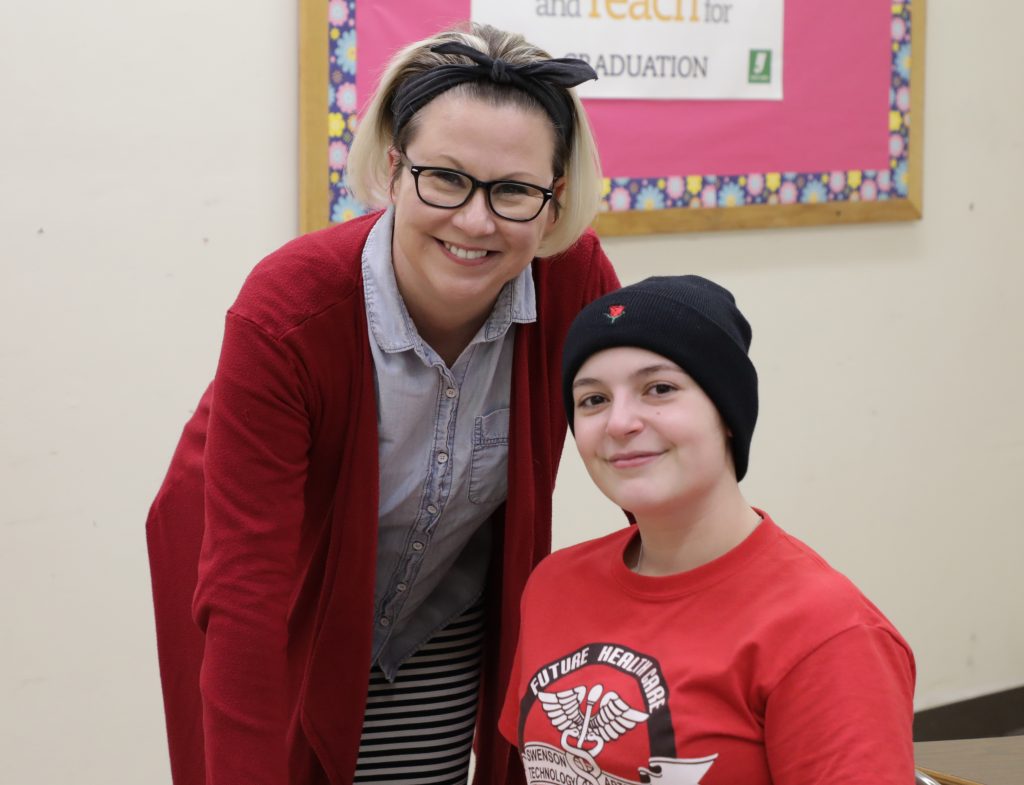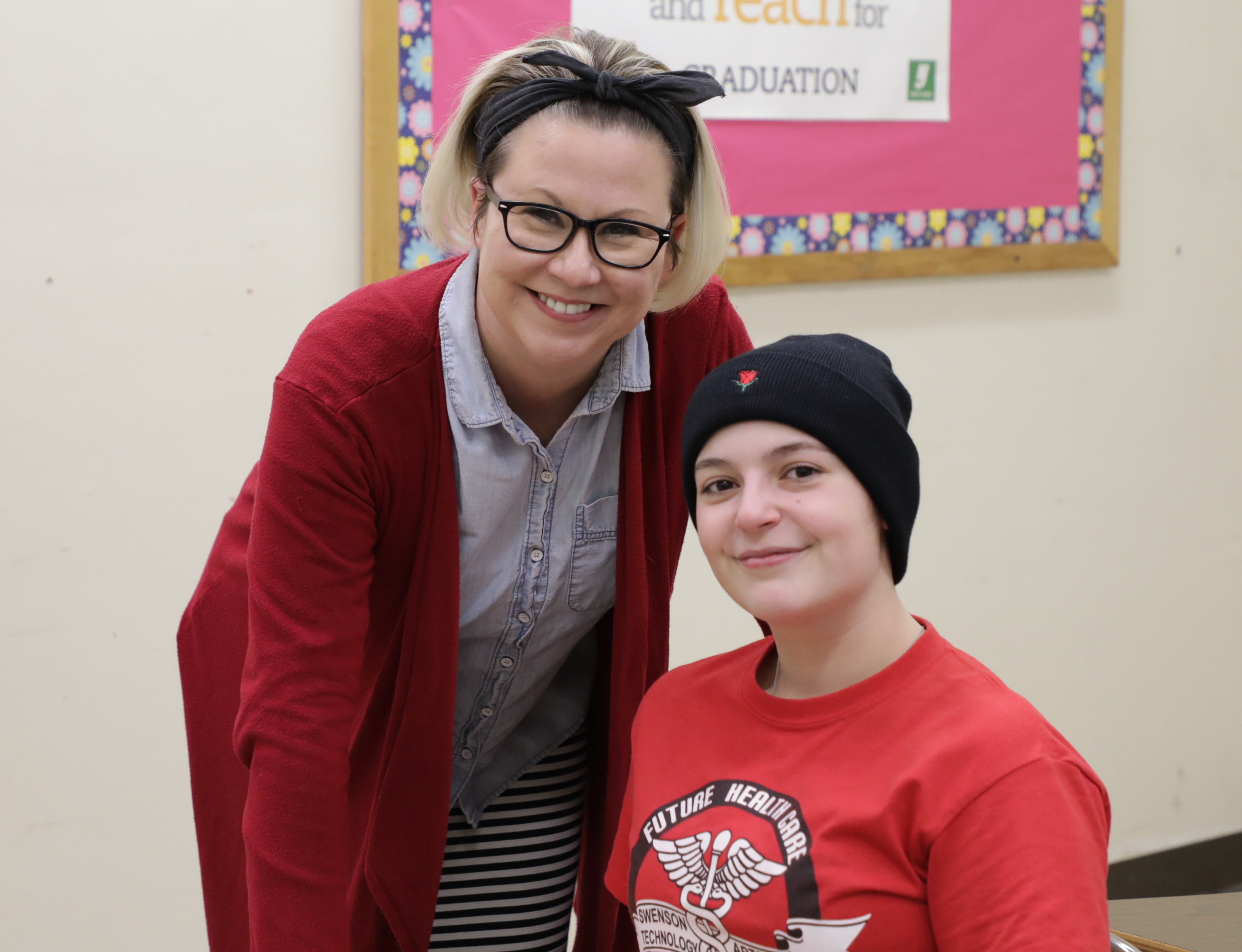 Name: Liliana Mariquinhos-Fernandes
School: Swenson Arts & Technology High School
Nominated By: Terese Gallen – Teacher
Lili, as she is called by friends and family, has always been the glue that keeps her community together. A first generation American citizen – her parents immigrated from Portugal – Lili works hard to keep her family in the U.S. connected to her family in Portugal; and she works hard to keep her immediate family connected to their roots while being fully engaged Philadelphians.
Lili's hard work extends to school as well. She is Commander of the Swenson AF – JROTC and has maintained straight As her senior year. It has not been easy though – last April Lili was diagnosed with Hodgkins Lymphoma, a form of cancer. "She has not let this deter her from excelling, and being the incredibly strong, positive, responsible, kind, caring and amazing young woman she's always been," says her teacher Terese Gallen. "She never let her diagnosis keep her from being her true self, which has been an inspiration to all of us!"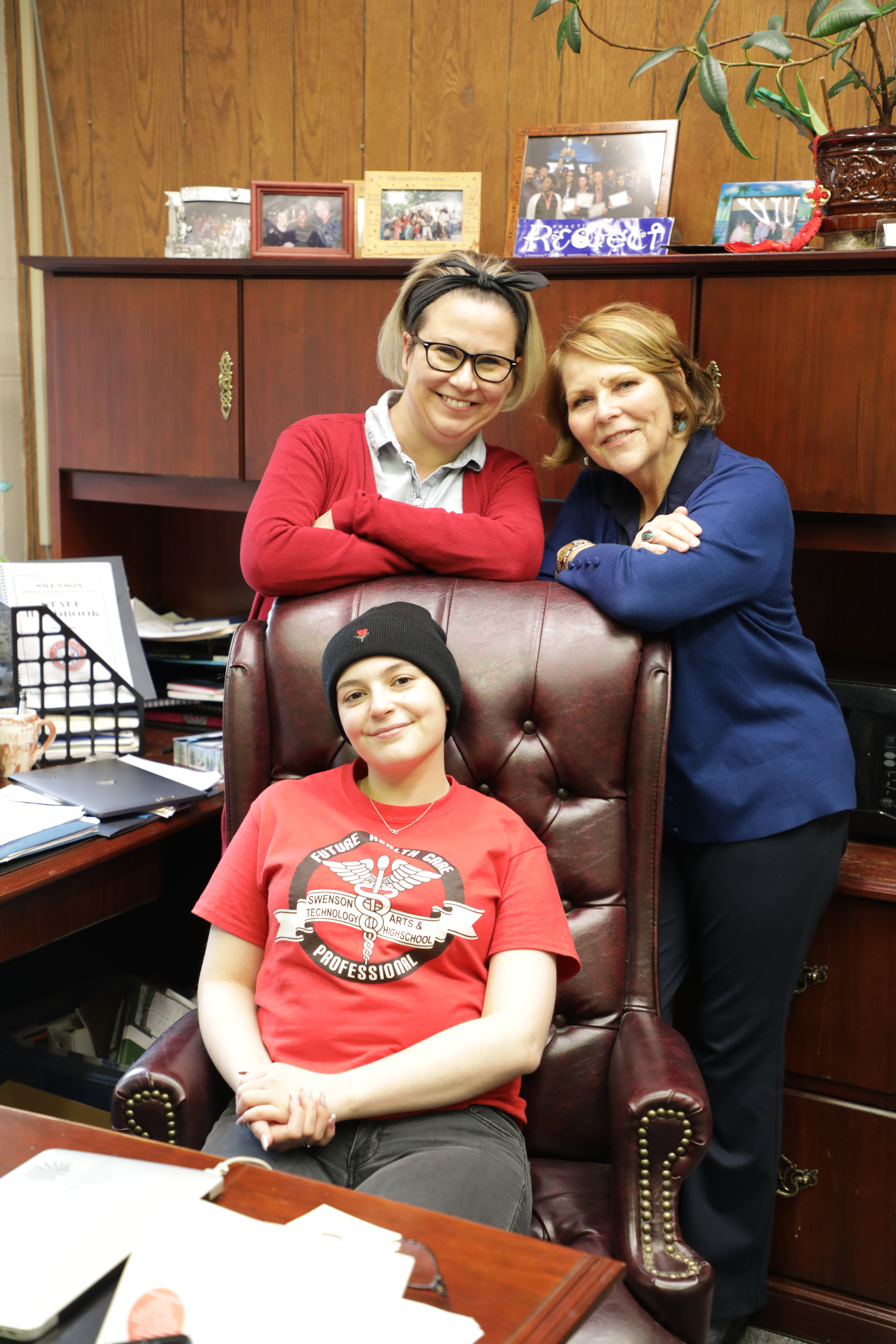 We had the privilege of chatting with Lili after she was selected as Student of the Month. Here's more of what she had to say:
What does being named Student of the Month mean to you? I'm surprised and very grateful. I've always been a dedicated person – dedicated to my family and friends, to school, to JROTC. I wasn't going to let my diagnosis stop that. I'm driven to succeed, period. And feeling like I hit the low point in my life only inspires me to reach for my highest. I hope I can now be an inspiration to others.
Explain your relationship to Ms. Gallen, your teacher and nominator: Ms. Gallen is the best teacher I've ever had. She's kind and extremely understanding. My favorite thing about her is that she treats us like adults. She sets high expectations but lets us experience growth and consequences on our own. Then she's there to provide support. I appreciate that!
What do you enjoy most when you are not at school? My favorite hobby is abstract coloring books. It seems silly, but it is really therapeutic – it helped me while I was in the hospital dealing with fear and extreme anxiety.
What is the best thing about attending school at Swenson? Sweson feels like a family. When I was diagnosed, people I didn't know began reaching out. It was an amazing feeling. Now I see us like we're all brothers and sisters. We don't always get along, but we all love each other. This school is amazing!
Congratulations Liliana!