Student of the Month – Jennifer Rojas-Sandoval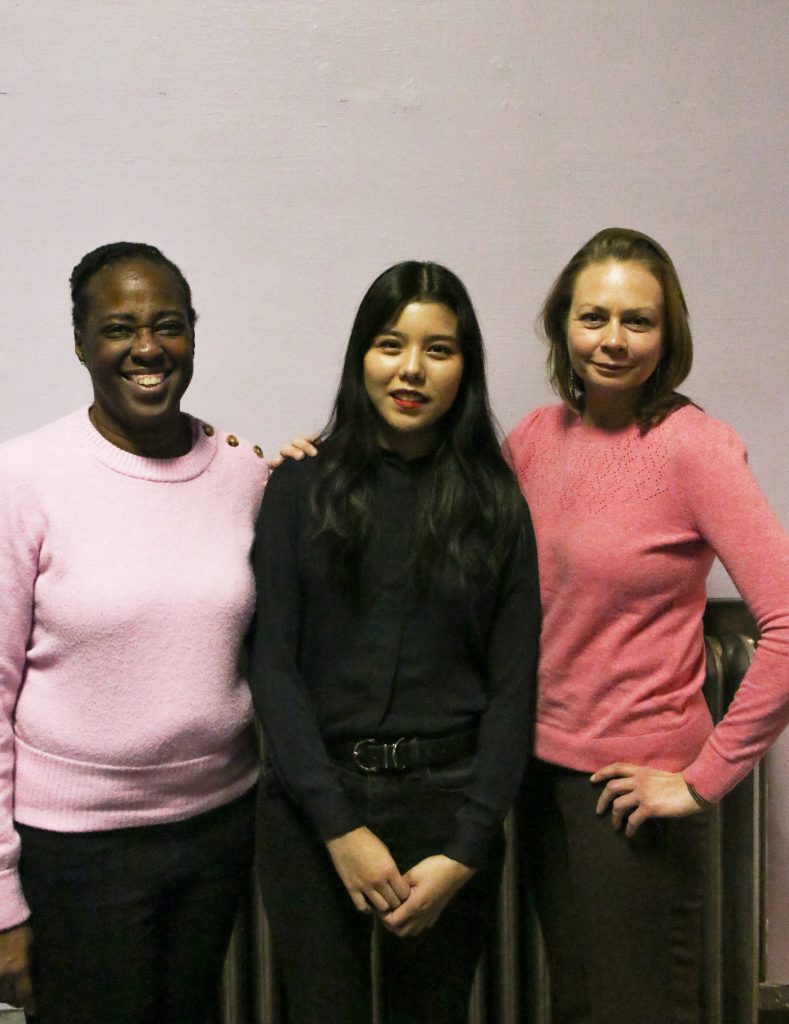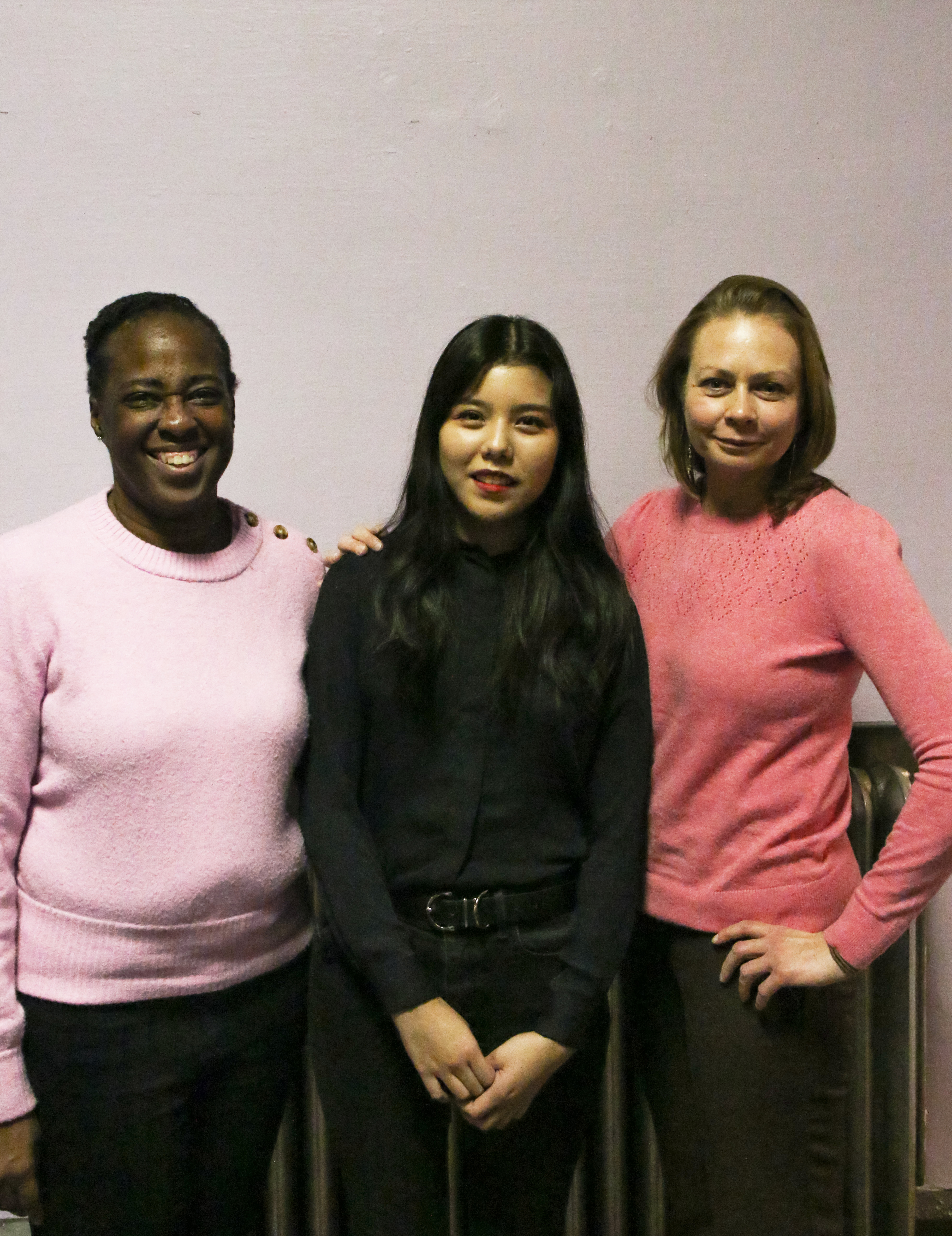 Name: Jennifer Rojas-Sandoval
School: Franklin Learning Center High School
Nominated By: Christine Garvey – Teacher
Every once in a while, someone surprises you. Not simply a "she's not what I expected" surprise, but a shocking, eye-opening, humbling surprise. Jennifer Rojas-Sandoval is one of those people.
Jennifer is polite, kind, and a bit shy. After only a few minutes though, it becomes abundantly clear that she is overflowing with ambition, compassion, uniqueness and intelligence. And quickly, with freight-train momentum, Jennifer unleashes her passions, interests, knowledge, achievements and aspirations on her audience. It is exciting to sit with such a student and imagine the impact she will have on our world.
Jennifer believes in being true to one's self, and that true self is rarely defined by the physical environment. She sees herself as a role model for her younger brother and her peers at school, but understands that role models come in all shapes and sizes. "I'm insecure, some say I'm shy," says Jennifer. "But helping people is very important to me. So I don't let those things define me!"
The desire to help others is written in Jennifer's DNA. She is a first generation American citizen of Mexican descent. She has many friends and family that are undocumented or otherwise having difficulty integrating into society. As a result, Jennifer has committed herself to helping them and others, specifically youth, who need life-enhancing resources. She has worked with and created programs that help youth find and apply for resources like financial aid and language support. Throughout high school, Jennifer has maintained an internship at a law firm that specializes in immigration law. "Jennifer has a knack for encouraging young people to do their best, to get involved in opportunities and strive for success," says her teacher Christine Garvey. "She doesn't stop with words though, she gets in the weeds with other people to help them get to where they want to go."
Jennifer's propensity for selflessness might only be overshadowed by her astounding academic resume. She has managed a full course load throughout her entire high school career, earning a 4.0 GPA, and participated in numerous extracurricular activities including pursuing another passion – medical skincare. In that pursuit, Jennifer has maintained a second internship at the Wistar Institute for Molecular and Cellular Oncogenesis, in their melanoma lab. She is also a member of the Science Symposium for Pediatric Cancer Research and the Vice President of Franklin Learning Center's HOSA – Future Health Professionals chapter.
Jennifer is also a student leader who brings fresh perspectives to every class, makes connections to others' ideas, challenges her peers to think outside the box, and tutors classmates who are struggling. "She's my most popular tutor," says Christine Garvey. "When she's not there, or even if she's just late, you might hear the students chant 'We need Jen!'."
We had the privilege of chatting with Jennifer after she was selected as Student of the Month. Here's more of what she had to say:
What does being named Student of the Month mean to you? It's so nice to be honored for who you are. I didn't really take it that seriously until I heard my parents say how proud they are of me. That motivates me to continue to do what I do. After I leave FLC, I intend to keep coming back and continue working programs with the younger students and helping them connect to resources.
Explain your relationship to Ms. Garvey, your teacher and nominator: I've hovered around Ms. Garvey's classes my entire high school career. She is a role model for me. I've always felt a connection to the way she taught and the way she interacts. Our personalities click. She has the right personality to inspire someone with my personality to come out of my shell. I'll always appreciate that.
What is one thing you'd like to share about yourself that most people don't know about you? I'm insecure, I'm scared of failure, and I'm anxious about outcomes. But I'm learning, with Ms. Garvey's help, that whatever happens, happens for a reason. That realization has helped me!
What do you enjoy most when you are not at school? I love video editing for fun, it brings out my creative side. I also love learning new languages, because I think it's important to be able to connect with as many people as you can and help anyone that needs it. I know 3 languages (English, Spanish, Portuguese) and I'm learning Korean. Chinese is next!
What is the best thing about attending school at Franklin Learning Center? The ability to choose your own classes and clubs. I like being able to push myself as hard as I want to. I also love the teachers. The FLC teachers are approachable and you can really connect with them, talk about future plans, and get great advice.
Congratulations Jennifer!