Board of Education Recognizes National Board Certified Teachers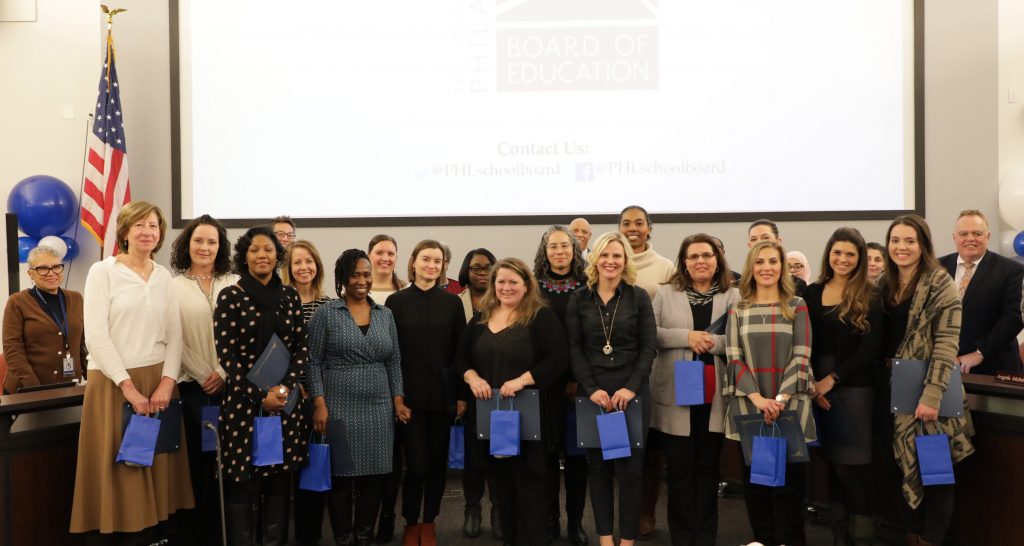 PHILADELPHIA — On Thursday, January 30 the Board of Education recognized 24 National Board Certified Teachers (NBCT); 18 newly certified teachers and 6 renewals.
The Board members and Superintendent William R. Hite gathered with the new NBCTs and their mentors to celebrate the teachers accomplishments and recognize their hard work.
"While it can sometimes be hard to know what works in education, there is one truth that we can all be clear on and that is the work of exceptional teachers," said Board President, Joyce Wilkerson. "We believe in our teachers as leaders and want them to know how much their dedicated work means to us and how important their commitment is to both the students they teach and to the larger Philadelphia community."
The National Board Certification was designed to develop, retain and recognize accomplished teachers and to generate ongoing improvement in schools nationwide. It is the most respected professional certification available in K-12 education.
About the Board of Education
The Board of Education is the governing body responsible for overseeing all policies and budgetary decisions of the School District of Philadelphia. Additionally, the Board of Education serves as the authorizer for all charter schools in Philadelphia. The Board is made up of nine Board Members who are appointed by the Mayor.