Charles Blain – December Student of the Month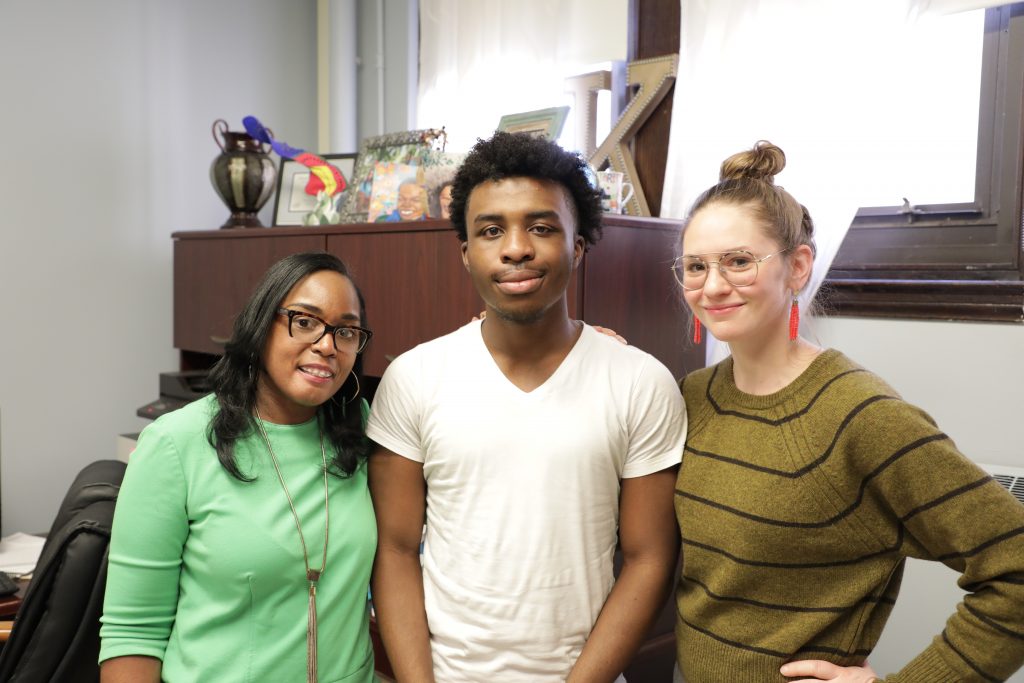 Charles Blain – December Student of the Month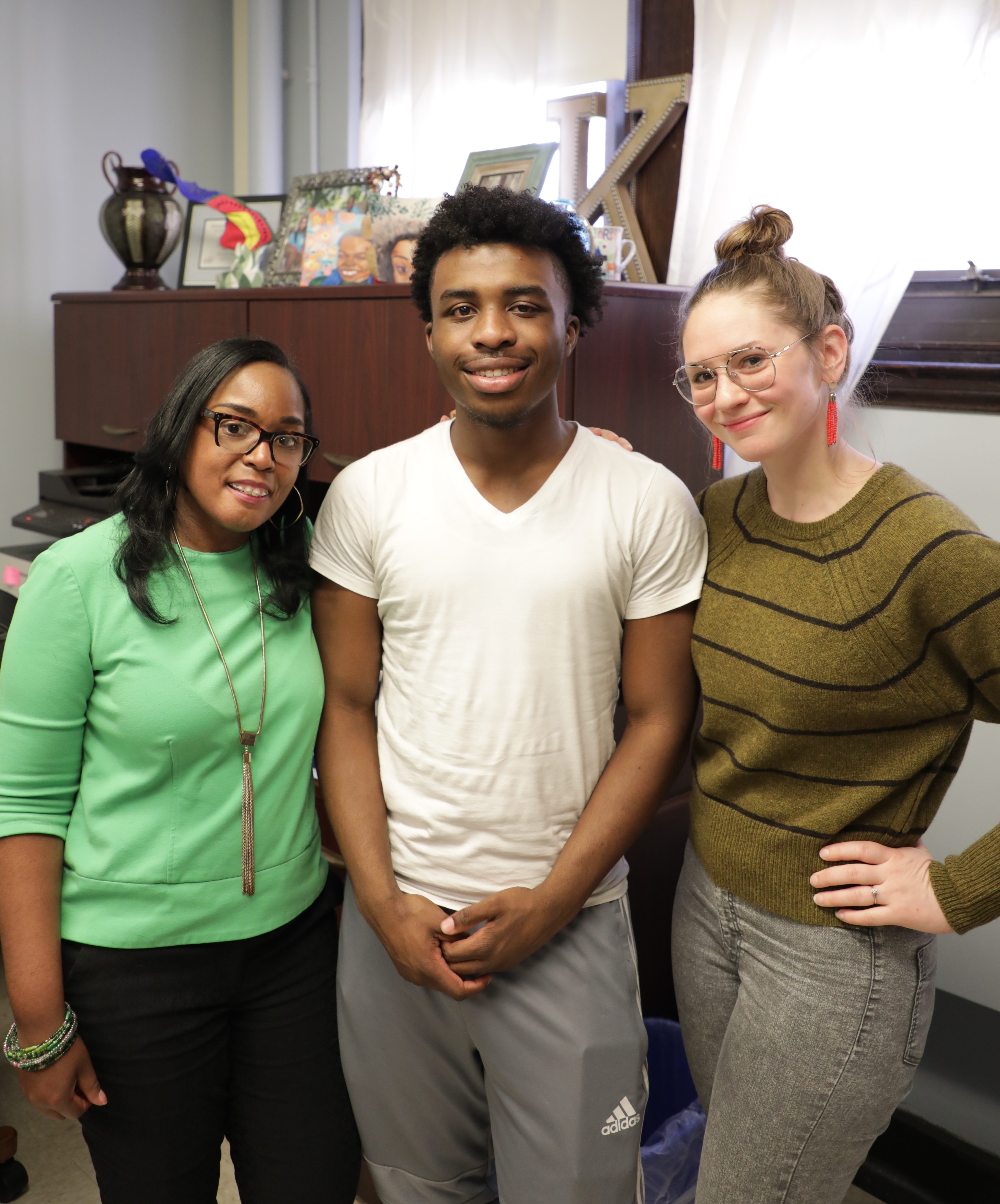 Name: Charles Blain
School: Academy at Palumbo
Nominated By: Cait Kay – Teacher
Charles Blain is a renaissance man. "I was taught from a young age that hard work and being well-rounded will pay off as I get older," says Charles. "Sometimes it's overwhelming, but I've learned how to use some of the things I'm involved in to ease my mind."
Well-rounded he is! This year alone, Charles is a member of the Academy at Palumbo Forensics team and the varsity football team. He is the Poetry Team Captain and the Senior Class President. He is active in both school and community theater, and is also pursuing his passion for computer science by participating in Palumbo's Coding Club and maintaining an internship with Coded by: Kids. Charles intends to pursue this passion while in college at either Drexel or Lehigh Universities
Perhaps most importantly, in each and every aspect, Charles is a selfless mentor to other students and an inspiration to the adults. He has an innate ability to read a room, connect with peers and understand their needs. His teacher and nominator, Caitlin Kay, says that Charles is drawn to the students who are struggling academically or otherwise. He will happily spend the little personal time that he has tutoring other students on FaceTime, sending unprompted texts of encouragement, and making himself available for a positive word or a hug.
"I cannot think of anyone I am more proud of as a student, or anyone who has left a more indelible imprint on so many students and faculty members," says Caitlin Kay. "Charles is the type of person I want to raise my kids to be. He's the most profoundly generous, kind and pure student that I've ever taught!"
We had the privilege of chatting with Charles after he was selected as Student of the Month. Here's more of what he had to say:
What does being named Student of the Month mean to you? I was not expecting it and I did not understand the magnitude. Considering I was selected out of every senior in SDP, it means a lot!
Why do you think you were nominated for Student of the Month? I think it's because of the energy that I share. I walk into every room with the hope that who I am inspires and uplifts other people. I try to give 100% of myself and hope that energy rubs off on others. I like to go the extra mile to help others feel good about themselves.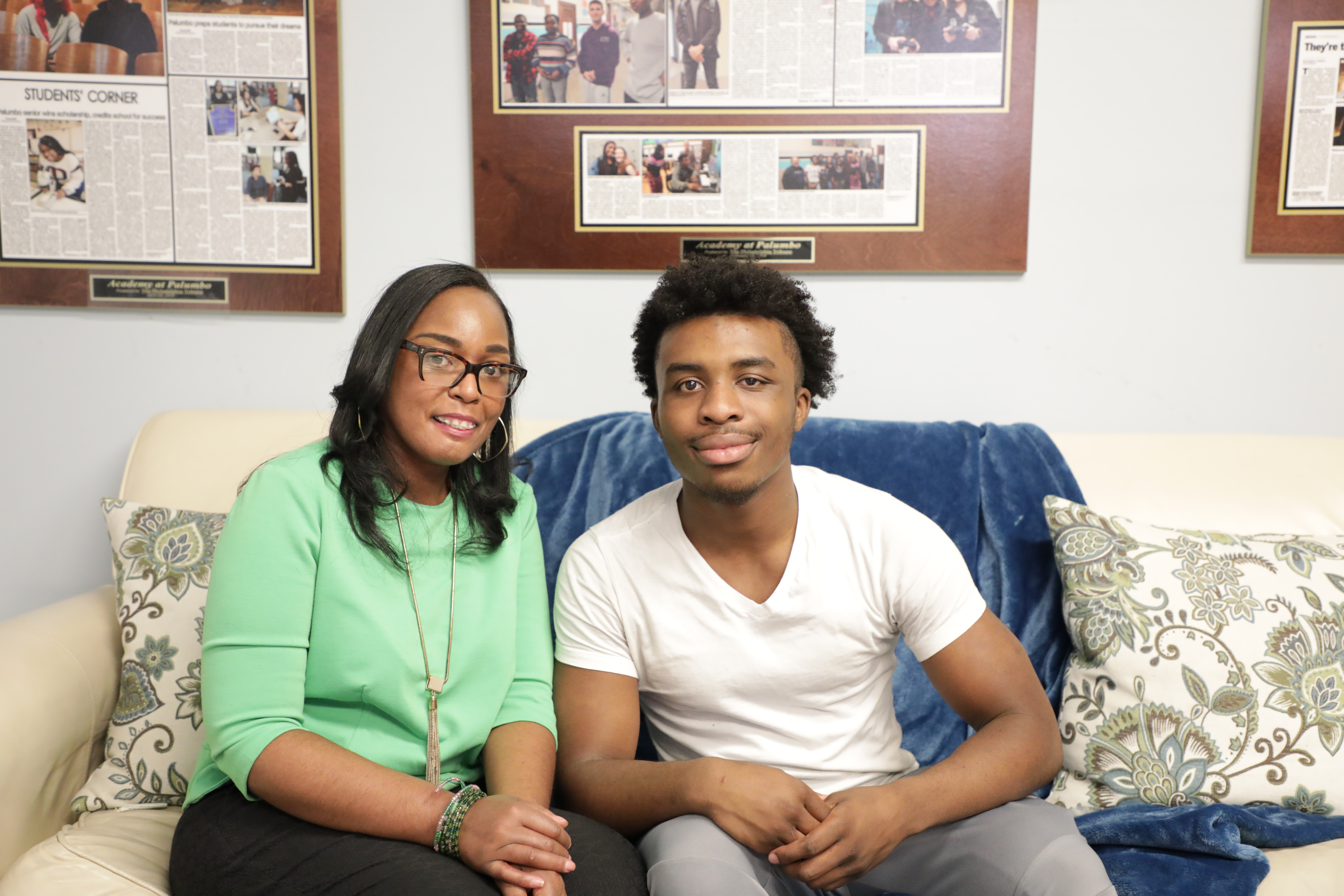 Explain your relationship to Ms. Kay, your teacher and nominator: Our relationship has developed over four years. She's become much more than a teacher and it goes beyond English and poetry – Ms. Kay is more like a second mom. I didn't grow up with a mother figure, so I didn't know what a healthy relationship like that could be like. After I met Ms. Kay, I felt like I had someone that I could bring anything to, so, her filling that role is indescribable.
What do you enjoy most when you are not at school? Poetry is big in my life, it has changed me. I've learned how to connect with my feelings by writing them out on paper and channeling that positive energy. And performing energizes me – I love the responses, the laughs and the emotion. Other than that, because I do so much, when I'm not doing poetry and I'm not doing school, I'm sitting and relaxing – watching TV, playing games and chilling with friends.
What is the best thing about attending school at Academy at Palumbo? The feeling that I'm not alone. I've built important bonds here, like the one with Ms. Kay. The environment here is warm, people feel accepted and they want to be here!
Congratulations Charles!