Horace Ryans – December Student of the Month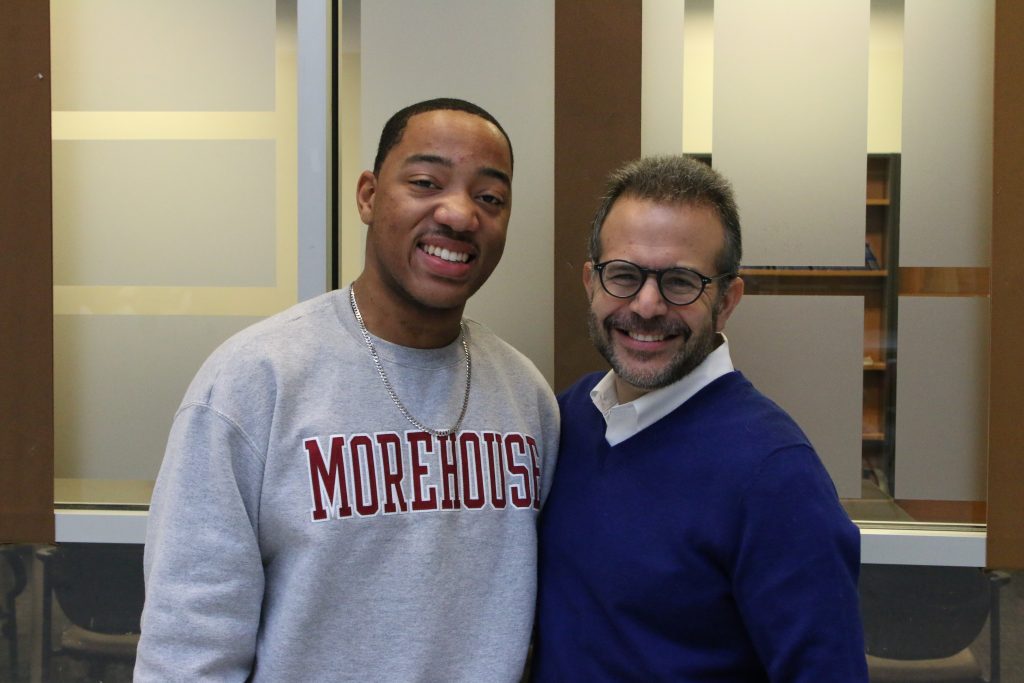 Horace Ryans – December Student of the Month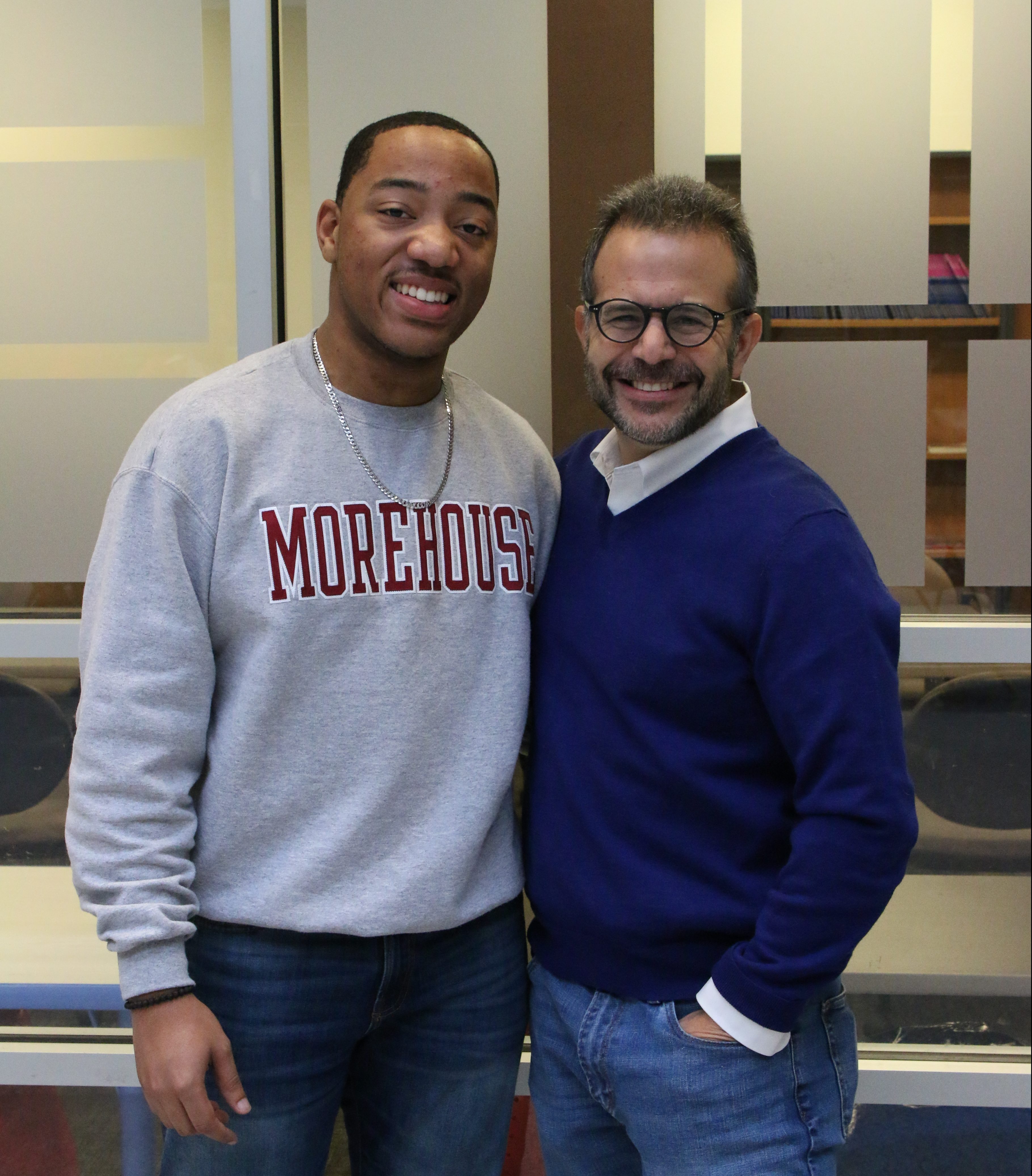 Name: Horace Ryans
School: Science Leadership Academy
Nominated By: John Kamal – Advisor
Some people are natural born advocates. You can tempt them with distractions and you can present them with other things that require their attention, but they are committed, they are dedicated – they want nothing more than to help other people. This describes Horace Ryans.
At first, it's clear that Horace is a 'normal' outstanding student. He maintains excellent grades, is the captain of the ultimate frisbee team, and has the utmost respect of both his peers and his teachers. It's everything else that sets him apart. "It is as an agent of social change within our city and as a representative of other students where Horace is most exceptional!" says his advisor and nominator John Kamal.
Horace most recently served as the Director of UrbEd, a student-founded and student-run organization that "advocates for fully-funded, safe, and healthy public schools in order to provide students with an equitable and quality education we deserve." As Director, Horace was the student representative at School District Board Meetings, and spearheaded the effort to expand UrbEd's reach to more students across Philadelphia in order to represent a broader cross-section of students.
In addition, Horace has served as the Chair of Education on the Philadelphia Youth Commission and is currently a member of the School District of Philadelphia's Student Advisory Board. Horace believes that education is the greatest form of advocacy, so he has interned in the District's Office of Student Rights and Responsibilities and the Office of Communications and External Relations. While working with the Office of Student Rights & Responsibilities, Horace worked to create an Office of Equity & Opportunity for Males of Color, whose mission is to ensure that males of color, who are the largest student sector in SDP, have access to the resources and educational supports they need to succeed. In this role, he also collaborated with other student leaders and the Office of Teaching & Learning to create the New Teacher Handbook, a student-created publication that orients new teachers on Philadelphia schools and provides strategies to help them be successful in Philadelphia classrooms.
We had the privilege of chatting with Horace after he was selected as Student of the Month. Here's more of what he had to say:
What does being named Student of the Month mean to you? I'm a triplet and my sisters are also amazing, so it's hard to stand out in the crowd sometimes. It's nice that my hard work is being acknowledged and seen, especially in this field of amazing students. It also feels good to know that despite all that SLA has been through this year, the positives are still being noticed. It means the world to me!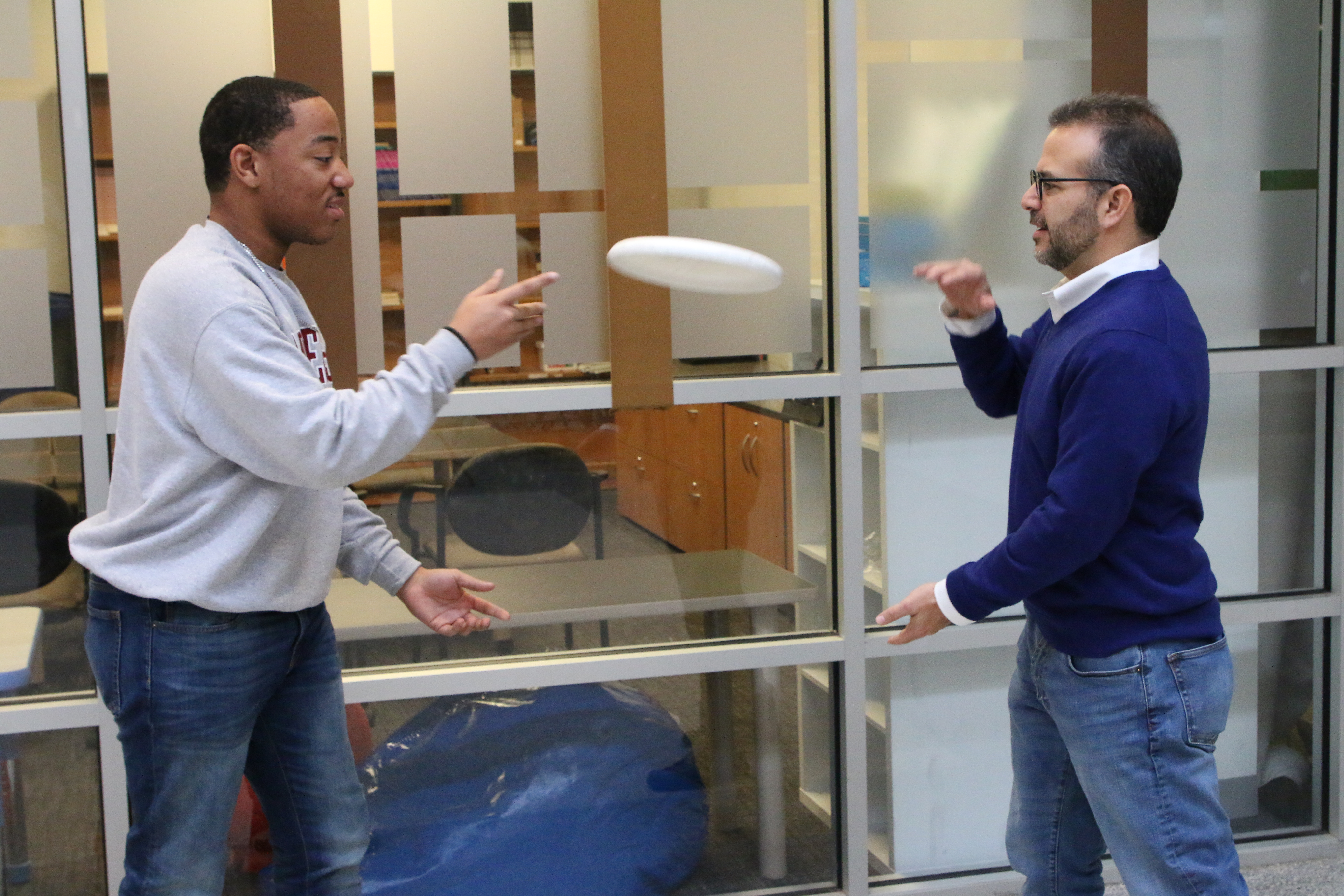 Explain your relationship to Mr. Kamal, your advisor and nominator: Every one of the students in my advisory group are amazing and could have earned this. But Mr. Kamal and I have developed a relationship as he's followed me my entire high school career. He's helped me keep my head on straight and pounded the message into me that if I persevere, I will succeed.
What do you enjoy most when you are not at school? I love playing ultimate frisbee – it's one of my favorite things to do on the planet. My team is the 20 brothers that I never had. When I'm not doing school, working, or playing ultimate frisbee, I'm playing Rainbow Six: Siege.
What is the best thing about attending school at Science Leadership Academy? It's the freest form of public school I've ever experienced. I have the power to be myself every day. My peers have seen me evolve into who I am now and I'm accepted for that. It's a tight family, we're close, and I love that. It's a place I call home and I look forward to coming back as a teacher and then Principal of SLA.
What is one thing that the School District could do to improve our service to students? I hope the District will listen more. I have the honor of attending a school where the adults listen to the students. It's why we have a great culture. And I hope the District will be more transparent and share the reasons why the District does what it does.
Congratulations Horace!