Sybrie Cofield – January Student of the Month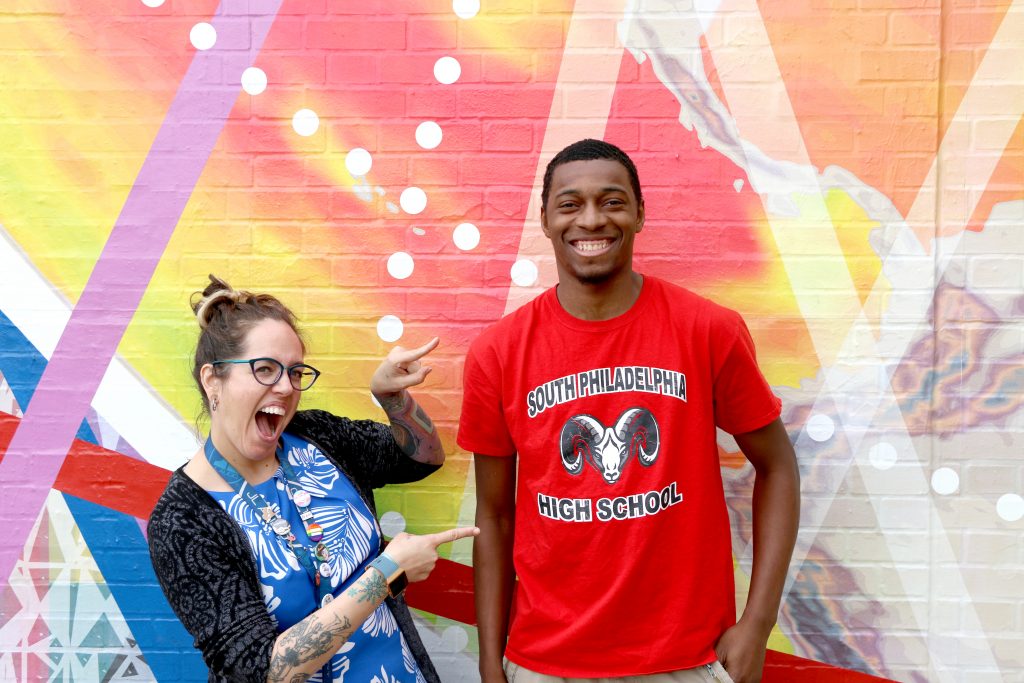 JANUARY STUDENT OF THE MONTH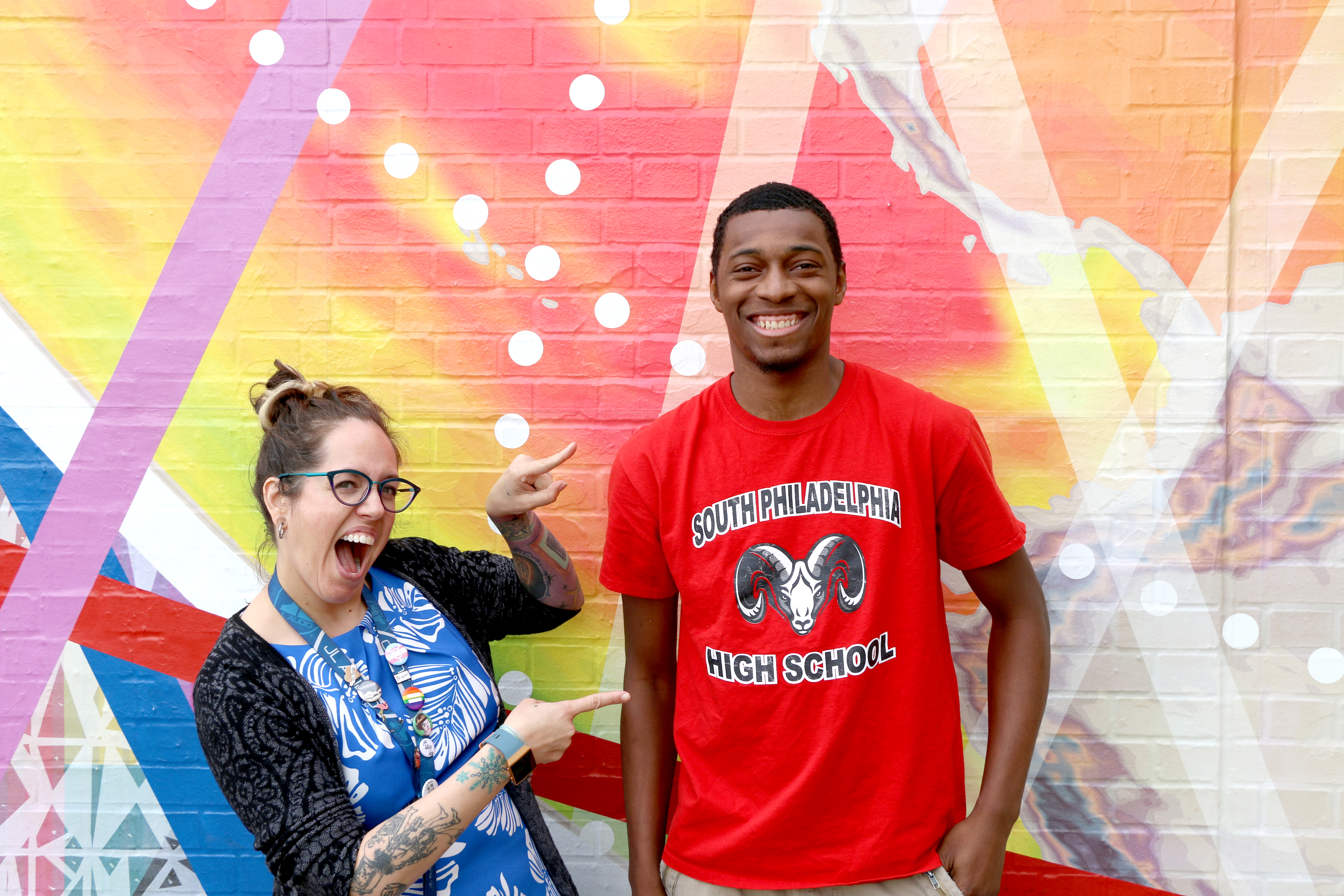 Name: Sybrie Cofield
School: South Philadelphia HS
Nominated By: Nicole Monsalud – Teacher
Certain stories humble you. They force you to think about the opportunities you have been handed, the favors you've been given, the blessings that you have – and then to consider what some amazing and influential people are doing with so much with less. Sybrie Cofield's story humbled me.
Sybrie was placed in foster care at a young age and has been there ever since. His experience growing up was one of  constantly changing home and school environments. He has had siblings come and go, and he's been in and out of public and charter schools. Growing up has not been easy. Listen to Sybrie now though, and there will not be a single excuse. "If I had not experienced what I did, I wouldn't be who I am now," said Sybrie. "I have learned more about why my upbringing was the way it was. I've learned how to think out of the box, see different perspectives. Life is hard, but I've learned how to overcome. I've learned how to adjust to all situations – I like who I've become."
Sybrie uses his natural leadership, empathy and maturity to connect with his fellow students. Sybrie is the Student Council Vice President, a role he uses to ensure that his peers' voices are heard and their needs are met. He initiates activities like socials, lunches and Spirit Week, to provide opportunities for South Philadelphia students to bond over shared experiences. "Sybrie's upbringing hasn't slowed him down in the slightest," said his teacher and nominator Niocle Monsalud. "Sybrie is driven, kind, hilarious and thoughtful. He's a model student, peer and friend."
Sybrie is also a Peer Mentor and leader in SPHS's Peer Group Connection class – a class designed to connect senior mentors with freshman in order to provide support, advice and friendship. PGC class is a safe space where everyone has a voice and everyone is heard and supported. "Sybrie is a natural big brother and leader," sais Ms. Monsalud. "His gentle demeanor and genuine care helps other students feel comfortable enough to open up and speak their truths."
In addition, Sybrie is a family man, going out of his way to take care of his foster mother and three brothers. He is an excellent student who maintains A's and B's. He'll be the first of the kids in his home to attend college. He has already been accepted to Chestnut Hill and Cabrini, and no matter where he attends, he will study criminal justice.
We had the privilege of chatting with Sybrie after he was selected as Student of the Month. Here's more of what he had to say: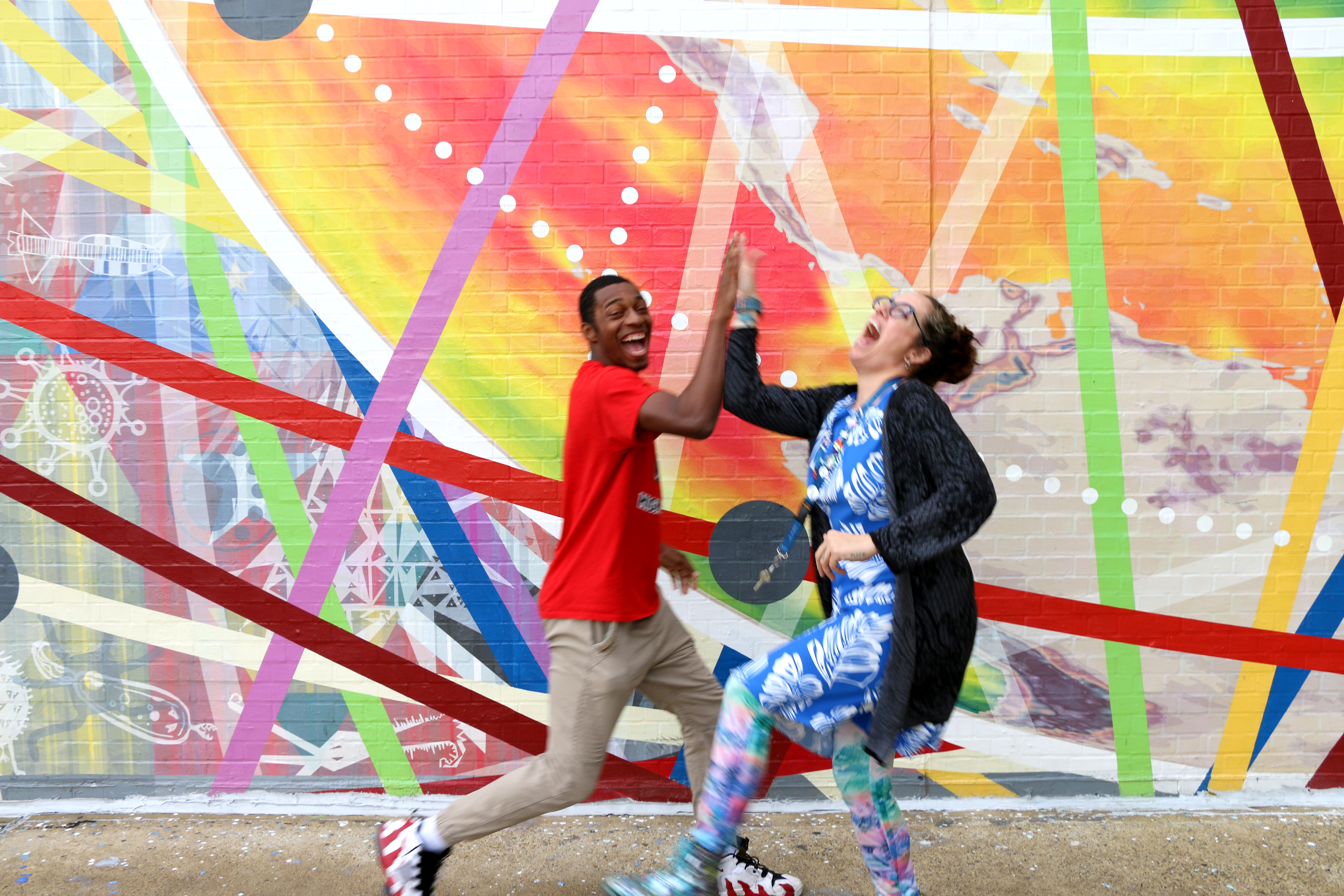 What does being named Student of the Month mean to you? I'm very proud. To me it means that I am staying focused, working hard, and doing what I need to do to succeed and to help others succeed.
Why do you think you were nominated for Student of the Month? I think Ms. Monsalud sees something in me that I haven't even seen yet. She sees the potential in me and the difference I could make. I'm truly blessed that she nominated me!
Explain your relationship with Ms. Monsalud, your teacher and nominator: Our friendship has been short – we only met in September at the Peer Group Connections retreat. The depth of the conversations and activities at the retreat forced us to get to know each other. Now we have a special bond. We are open with one another, I feel like I can talk to Ms. Monsalud about anything!
What is one thing you'd like to share about yourself that most people don't know about you? I am funnier than people think I am. I think I'm hilarious. "His sense of humor softens him," said Ms. Monsalud. "He's able to connect deeply with people but also brighten up a room!"
What do you enjoy most when you are not at school? Video games, movies and hanging out with friends. I'm also a sneakerhead, so I'm working on my collection.
What is one thing that the School District could do to improve our service to students? I think every SDP school would benefit from a Peer Group Connections class or some other kind of mentoring program.
Congratulations Sybrie!