Treasure Jackson – February Student of the Month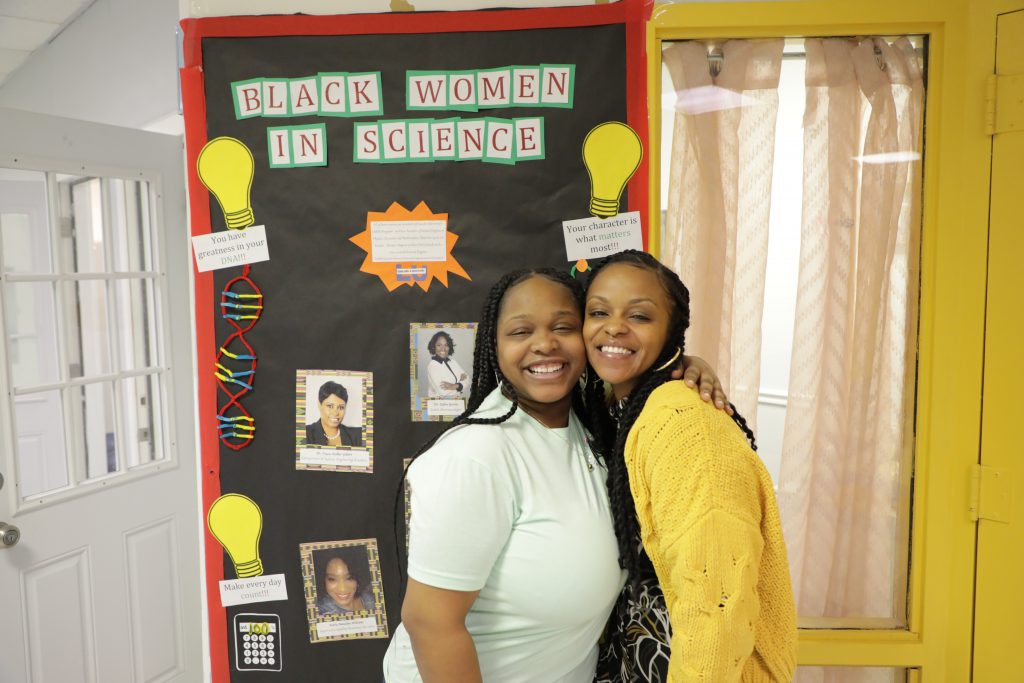 FEBRUARY STUDENT OF THE MONTH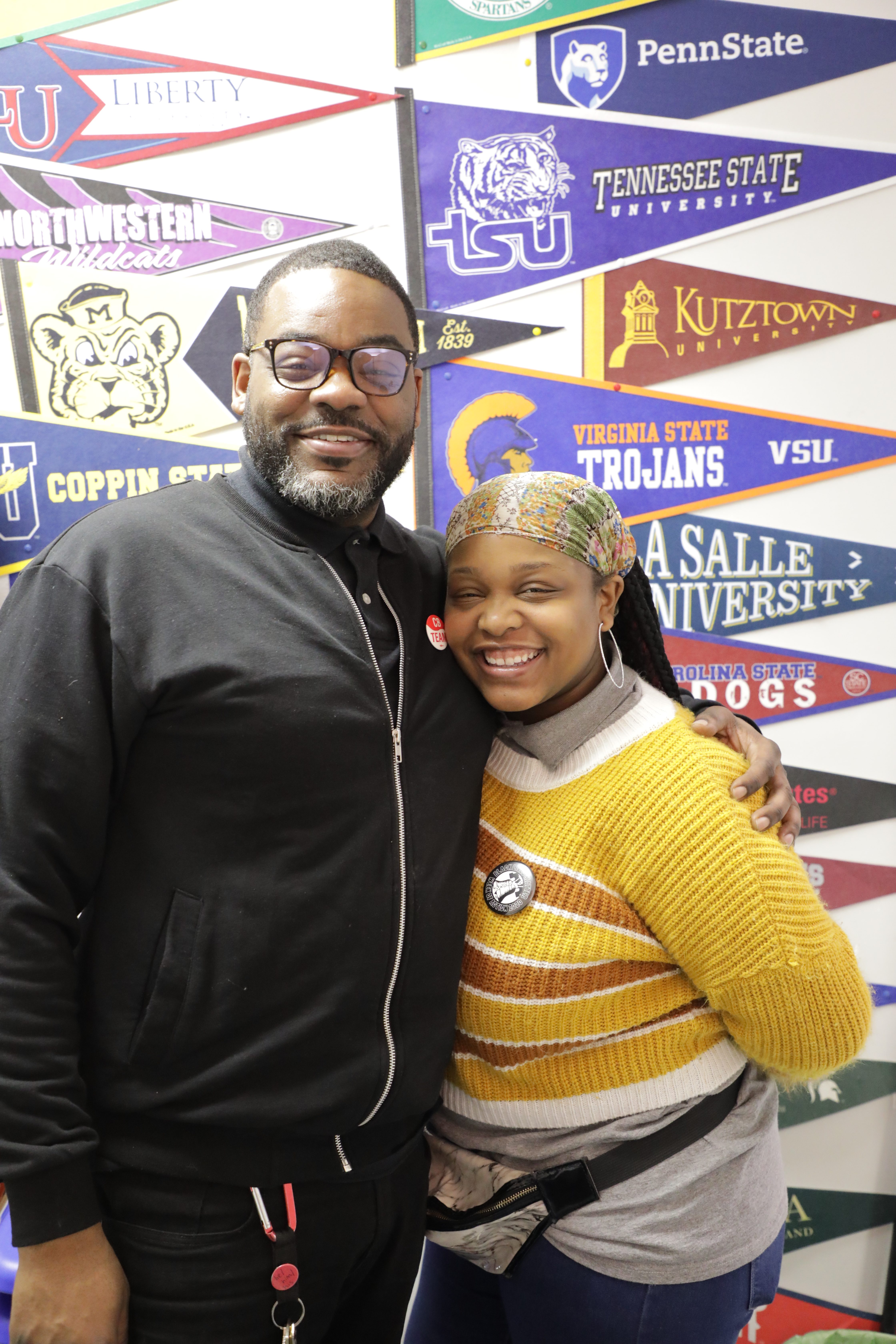 Name: Treasure Jackson
School: The Workshop School
Nominated By: Jere Tobias – School Counselor
Every generation needs a beacon, a buoy, a stalwart – someone who has the compassion and the will to uplift, uphold and be the voice for others. Treasure Jackson might be that beacon for her generation of young black women.
As the middle child of twelve, including 10 girls, Treasure has been on a life-long journey of self-discovery and self-appreciation. The journey isn't over, but Treasure has already learned a lot and wants to share what she's learned with others. "It's easy to lose yourself and your value in this world," said Treasure. "We need to learn to love ourselves. If you love yourself, others will love you as well."
Treasure is a model student at The Workshop School. She is a member of the student council and prom committee. She is a mainstay in the self-defense and peer mediation programs. She is a standout student who is dual enrolled at the Community College of Philadelphia and maintains a 3.7 or higher GPA. She intends to attend Lincoln or East Stroudsburg University to study business and social work. Her passion though, and what astounds most people about her, is the non-profit she started in her school and community called A Princess' Diary.
A Princess' Diary is a non-profit organization dedicated to uplifting and educating young black girls. They meet on Saturdays and through discussion and hands-on practice cover everything from life-skills like hygiene and self hair-care to eco-friendly fashion and social networking. The purpose is to empower these young women – to help them find their strengths, gain important knowledge, and be a part of a community that embraces them as they are and truly cares about their individual growth. You can follow A Princess' Diary on instagram: @aprincessdiary_
We had the privilege of chatting with Treasure after she was selected as Student of the Month. Here's more of what she had to say: 
What does being named Student of the Month mean to you? I'm so excited because I feel like being named as Senior of the Month will allow my work to be noticed. I didn't know that I had made that kind of a mark on people because really all of this is just me being me. But it makes me feel very special.
Why do you think you were nominated for Student of the Month? Mr. Tobias knows that I've dealt with a lot of trauma during high school. But I never let that trauma define me or be an excuse. I still have goals and milestones I want to hit so I worked hard to bounce back and overcome. And in spite of the challenges, I continue to try to be a leader, and be involved in the life of this school. I want to leave The Workshop School better than how I found it, and I want the spirit here to be positive. I want other students to have the same experience I've had – to have pride in TWS!
What is one thing you'd like to share about yourself that most people don't know about you? I am afraid of failure and I make a lot of mistakes. That's a scary combination. I think sometimes people see the work that I do, they see me being a leader and being involved in everything, and they assume that I don't mess up. I do! And I need to get better at being vulnerable and sharing when I mess up.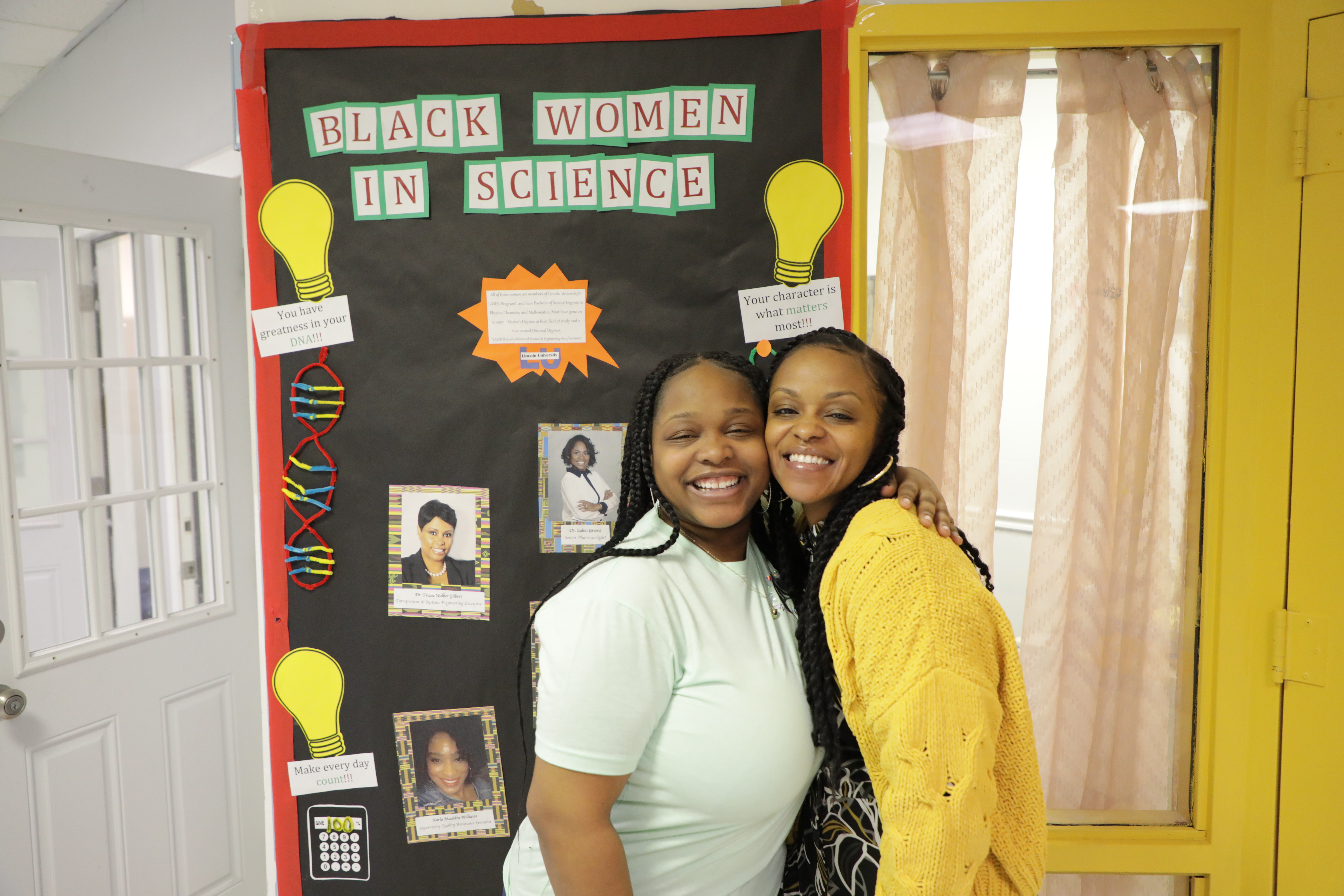 What do you enjoy most when you are not at school? I like being the center of attention. I love theater, music and dance. I love performing. My favorite musicians to sing and dance to are Beyonce and Chris Brown. I also really value quality time with friends. I enjoy working to deepen those relationships – so we play games, do ice-breakers, and converse over food a lot!
What is the best thing about attending The Workshop School? It's like a family here. The staff and students respect each other, everyone walks through the halls smiling. We have trusting, comfortable relationships with the adults here because the adults truly seem to care about us. The community here is amazing.
What is one thing that the School District could do to improve our service to students? We need more teachers of color, more celebrations of students, and updated curriculum/textbooks.
Congratulations Treasure!