Yuvaraj (Yuva) Gambhir – March Student of the Month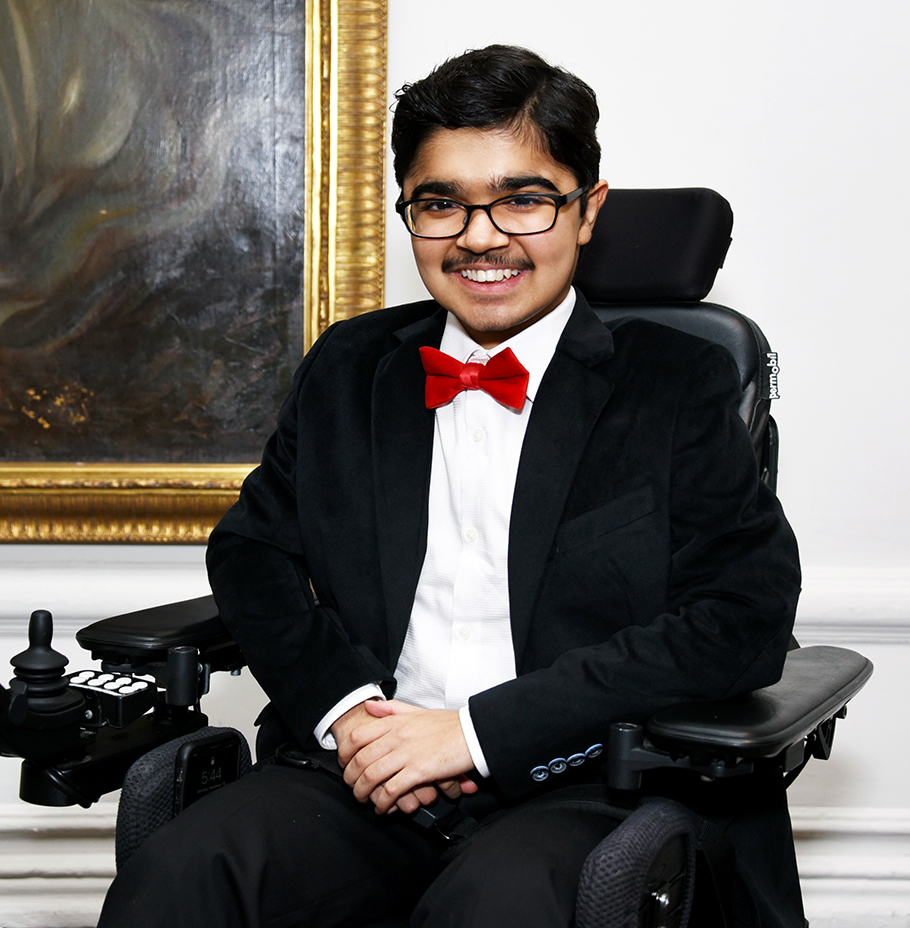 MARCH STUDENT OF THE MONTH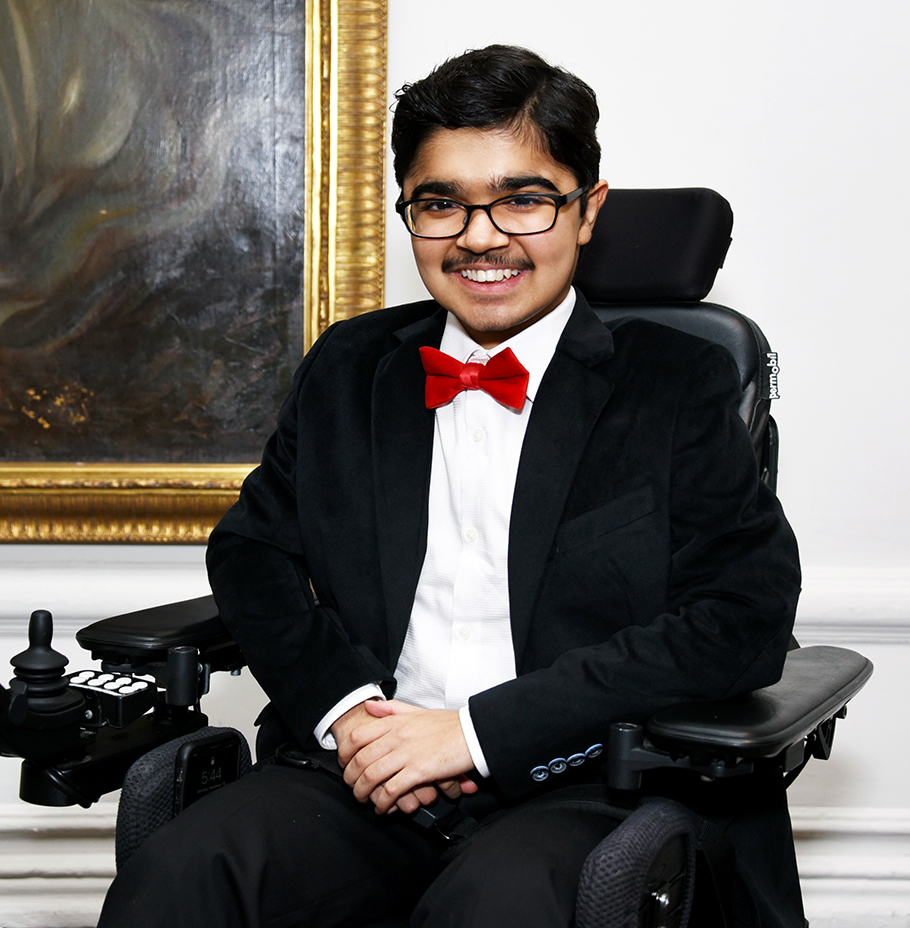 Name: Yuvaraj (Yuva) Gambhir
School: Masterman
Nominated By: Gilda Abney – School Counselor
Some people have a knack for giving back, without even realizing they are doing it. Almost as if they have an innate understanding that if they are given much, they should give much in return. Yuvaraj (Yuva) Gambhir may be one of these people.
Yuva, a senior at Masterman, is universally respected, extremely well-rounded, and incredibly smart. In each category, he has found a way to brighten the lives of others. As a peer mentor at Masterman, Yuva provides advice, connection and friendship, gaining the respect and admiration of students and adults along the way. "Yuva never shows any signs of stress," says counselor and nominator Gilda Abney. "He always persists, he gives it his all and never complains."
When it comes to being well-rounded, Yuva is a perfect sphere. He's involved in various hobbies and extra-curriculars, all of which add excitement and joy to people's lives. Yuva is a self-described foodie who loves pizza, and loves introducing folks to his favorite spots. He has a passion for improvisational comedy and loves making people laugh, both at school and in community comedy troupes. "He has also DJed for Laps for Education, a Masterman fundraiser," says Principal Jessica Brown. "His various achievements are a fantastic testament to his hard work and perseverance."
Yuva's well-roundedness merges with his intellect through his deep interest in artificial intelligence. His sophomore year, Yuva started an AI Club at Masterman, which has blossomed quickly into such a notable Masterman activity that the club is able to bring in guest lecturers and recently visited Comcast's AI Laboratory for a deep dive opportunity. In the summer of 2018, Yuva was also an intern at a gene therapy lab at the University of Pennsylvania, studying transgenes, tissue splicing and other advanced genetic concepts. Some of the research he participated in has been published and he is pursuing this research more deeply as part of his senior project. He intends to take it even further as a student at UPenn next year.
Yuva also lives with Duchenne muscular dystrophy, which only amplifies his stature. He intends to use what he learns about AI and genetics to help people with the same disease. "I've always been interested in technology, but especially since it's helped me so much with my disease," Yuva said. "It's important to understand how AI will affect our society, or jobs, but especially people's lives."
"Yuva shows up at every dance, every event," says Gilda Abney. "It's not always easy for him to show up, but he's always there participating and smiling. He's worked so hard to overcome!" Yuva's joie de vivre is infectious. It's not forced – he's genuine. It's not readily acknowledged – he's humble. It just…is! And we're all lucky that he shares it with us!
We had the privilege of chatting with Yuva after he was selected as Student of the Month. Here's more of what he had to say: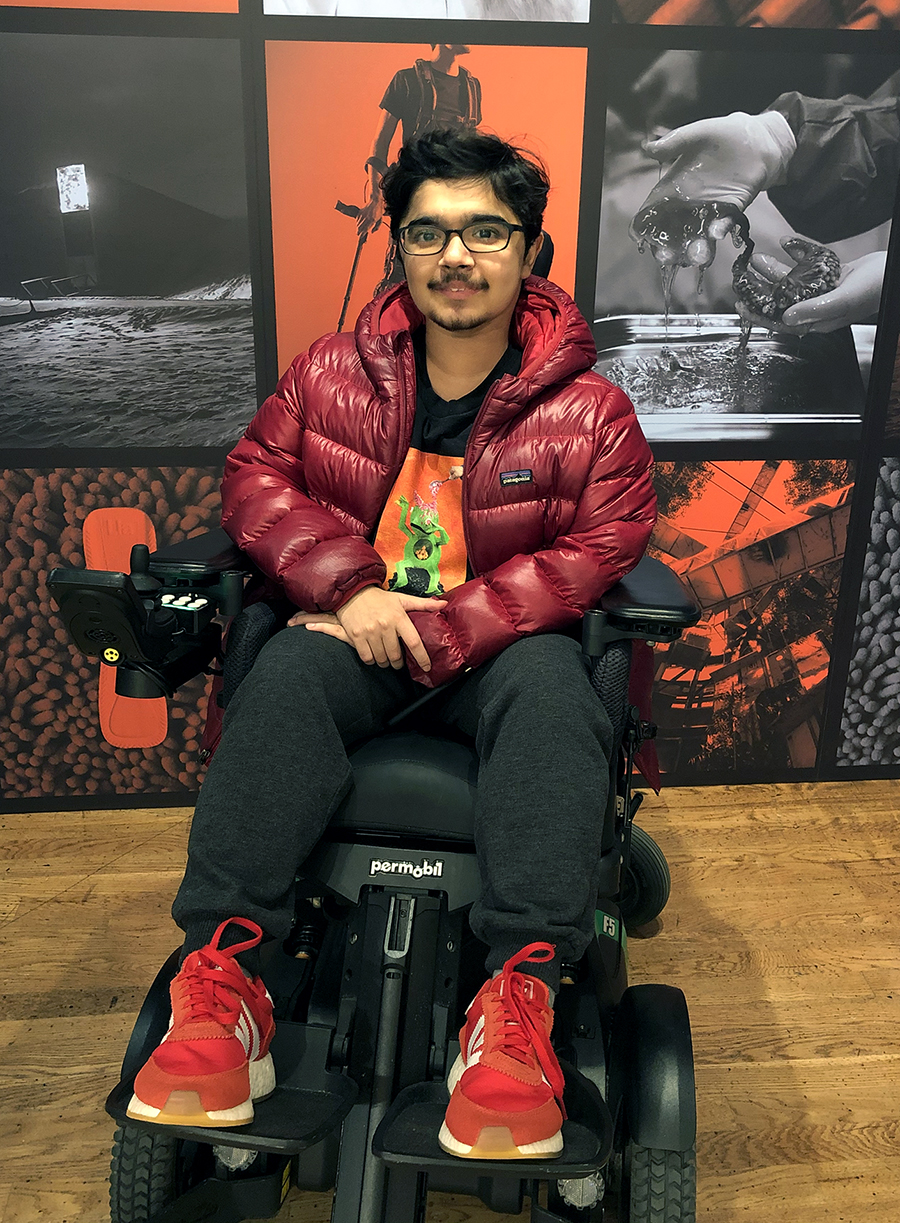 What does being named Student of the Month mean to you? I have to use a motorized chair full time and I require physical assistance from others. I've worked hard to never let that stop me from being who I want to be. Since attending a challenging school like Masterman isn't easy in the first place, I've worked hard to figure out a balance between school and my extracurriculars, between making new friends and keeping the old. With the help of the amazing staff here I've been able to hatch from my shell and do everything I've wanted to do like comedy improv and study AI. Getting student of the month is an affirmation of all that hard work, and perseverance.
Why do you think you were nominated for Student of the Month? I really try to be a leader and not let my disease affect how I interact and connect with people. "He's such a decent human being," says Principal Brown. "He shows so much leadership and intellectual curiosity that it's humbling. Starting the AI Club took so much leadership and proactivity and it is proof of how vested he is in our community.
What is one thing you'd like to share about yourself that most people don't know about you? I'm really interested in comedy. I've participated in comedy improv at school and at the MacGuffin Theatre Company. I think it's enabled me to become more aware of myself and my peers in the moment. I hope to do my first comedy show in the next couple of years.
What is the best thing about attending Masterman? I love the sense of community. I've been in school with a lot of these kids for a long time, and a lot of the teachers we've had or I've known since 5th grade, so there's a true sense of connection. I rely on friends and teachers a lot because I miss a lot of school for therapies etc. so they have my back when I need anything. "The staff at Masterman go out of their way to help Yuva succeed in spite of limitations," says Yuva's mom Sonal. "In spite of the challenges, old buildings, etc., they do everything they can to make his school experience as comfortable as possible."
What is one thing that the School District could do to improve our service to students? I know there are a lot of funding issues that affect students, but I think students have a lot of great ideas. Maybe the District could allow students to submit ideas, or have competitions or a lottery where students can submit ideas for fundraisers and funding allocations. It would be good for students to know that their ideas will be considered.
You can learn more about the work Yuva has done to combat Duchenne Muscular Dystrophy here, here and here. Congratulations Yuva!