South Philadelphia High Students participate in new MTV Workshop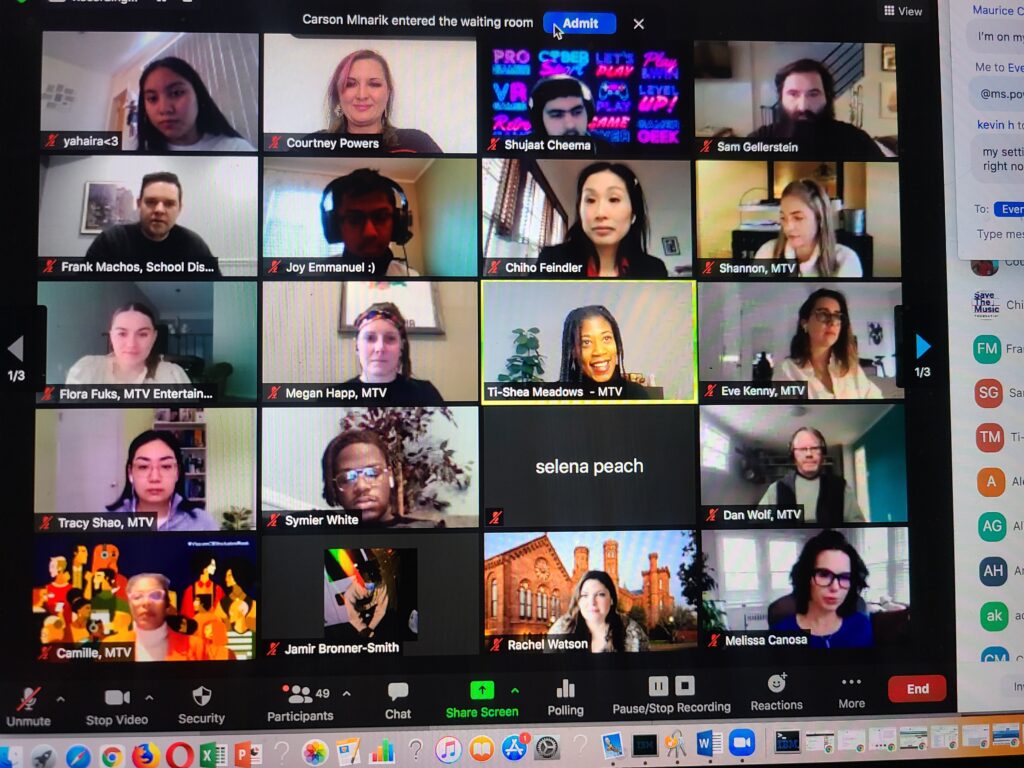 MTV Entertainment Group and Save the Music launch first-of-its-kind professional development program to introduce high school students to careers in entertainment
New workshop demystifies industry through practical programs that include financial literacy, résumé building, mentorship and intellectual property
New York, NY – January 27, 2021 – Today, MTV Entertainment Group's Culture Club and Save The Music Foundation, a non-profit organization that has created more than 2,000 music programs within schools across the country, will launch its first-ever high school professional development program aimed at demystifying and creating accessibility to careers in the entertainment industry at South Philadelphia High School.
The four-part workshop, which will be conducted virtually, will cover financial literacy, résumé building and interview processes, advice from current entertainment industry employees and lessons on intellectual property and copyright law, and feature an exclusive celebrity appearance. Following completion of the program in May, each student will receive one-on-one coaching sessions to identify and discuss their specific needs in order to meet their goals.
With sessions from professional development groups such as Protocol International and Earn Your Leisure, this program will give students invaluable resources to take with them in their future endeavors. South Philadelphia High School was one of the first schools in 2018 to receive the J Dilla Music Technology grant, enabling the school to offer a revolutionary electronic music curriculum, accurately reflecting how modern music is being made today.
The Culture Club of the MTV Entertainment Group is committed to expanding its core values of diversity and cultural inclusion to new audiences with the introduction of this program.
The Save The Music Foundation is a 501(c)(3) nonprofit that helps students, schools, and communities reach their full potential through the power of making music. Founded in 1997, Save The Music partners with school districts and raises funds to restore music programs in public schools. Since inception, the organization has donated over $60 million worth of new musical instruments, equipment, and technology to 2,201 schools in 277 school districts around the country–impacting the lives of hundreds of thousands of students. Learn more about Save The Music and its efforts at www.savethemusic.org.
MTV Entertainment Group
Chanel Secreto
chanel.secreto@viacom.com
Save The Music
Chiho Feindler
chiho.feindler@savethemusic.org
School District of Philadelphia
Marissa Orbanek
morbanek@philasd.org