February Student of the Month: Goddess Wiggins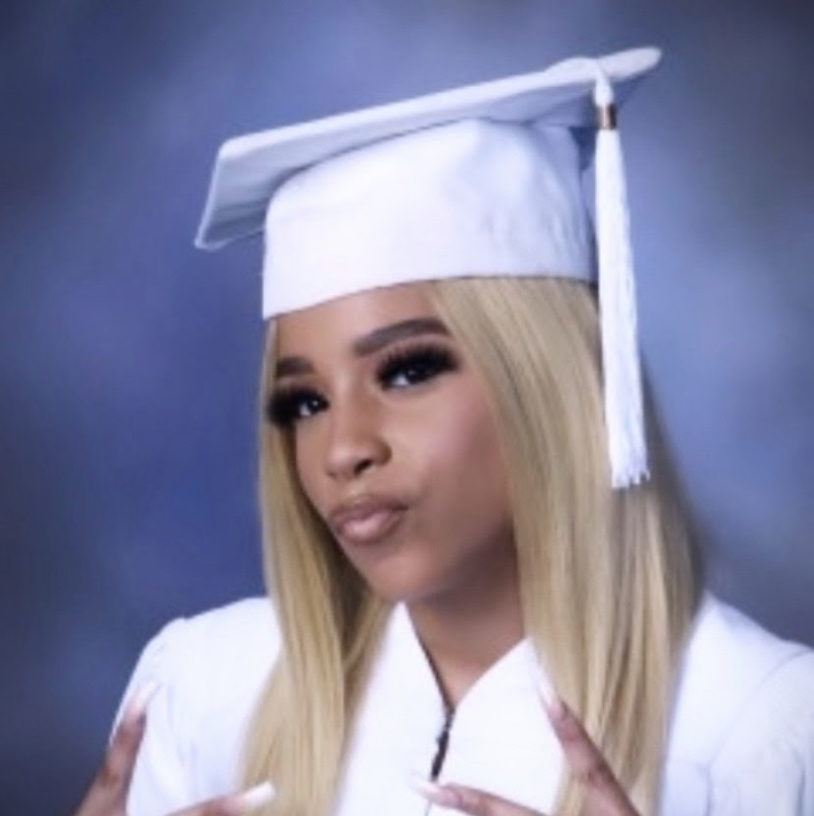 Name: Goddess Wiggins
School: Vaux Big Picture High School
Nominated By: Vivian Shaw – Teacher
Ask someone what their hopes and dreams are, and they could probably tell you. But ask them what their plan is to accomplish those hopes and dreams, and the answer might not be as easy. It's been said that "a dream without a plan is just a wish." Well we're happy to introduce you to Goddess Wiggins — lofty dreamer, skilled planner and impressive student-entrepreneur who seems guaranteed to accomplish her dreams.
Many things set Goddess apart. First, as a high school senior, she is already a successful businessperson. Goddess uses her artistic skills to create hand-crafted goods and accessories — handbags, candles and decorative pillows, etc. — that she sells to friends and neighbors. She coordinates with other local entrepreneurs to open pop-up shops for the community which allows other small vendors to sell their wares to an audience seeking original, high-quality and inexpensive items. In addition, Goddess owns a graphic design business where, even at a young age, she works with small businesses and initiatives to enhance their brand and visual identity. Check out her work on social media @DIOSAMARIECUSTOMS.
Goddess is also set apart by her ability to overcome. In middle school and the early high school years, Goddess understood her personal challenge: she had lofty goals and big dreams, but lacked confidence. Being the planner that she is, Goddess knew she would have to quickly overcome her shyness and anxiety. So she intentionally sought out mentors, including her nominator and teacher Vivian Shaw. Through sheer will and perseverance, Goddess developed deep relationships that helped make her a better person and, she hopes, made others better, happier people as well. It is those relationships that have helped her overcome another recent challenge — the passing of her grandmother with whom she was very close. "The biggest lesson is that no one can succeed alone," Goddess explained. "Even though I am very self-motivated, I couldn't have gotten through that by myself. My community here at Vaux really stepped up as a second family, and I couldn't be more grateful."
Perhaps most importantly, Goddess is set apart by her love of other people. As accomplished and skilled as she is, her motivation for everything she does is to make life better for others using the strengths that she's been given. She knows from experience that sometimes the right person, in the right place at the right time, can make all the difference in someone's life. So she's committed to growing her businesses and continuing her education so that she can always have the knowledge and resources to help others. She expects her straight-A high school career to propel her to one of the 15 colleges she's been accepted to, where she'll study Art and Graphic Design. In the future, she intends to open a comprehensive care center for underprivileged kids that provides educational support and practical needs. She wants any student, no matter their background or circumstances, to have access to what she's received — high quality education, care, love and support from amazing people in a place that feels like home.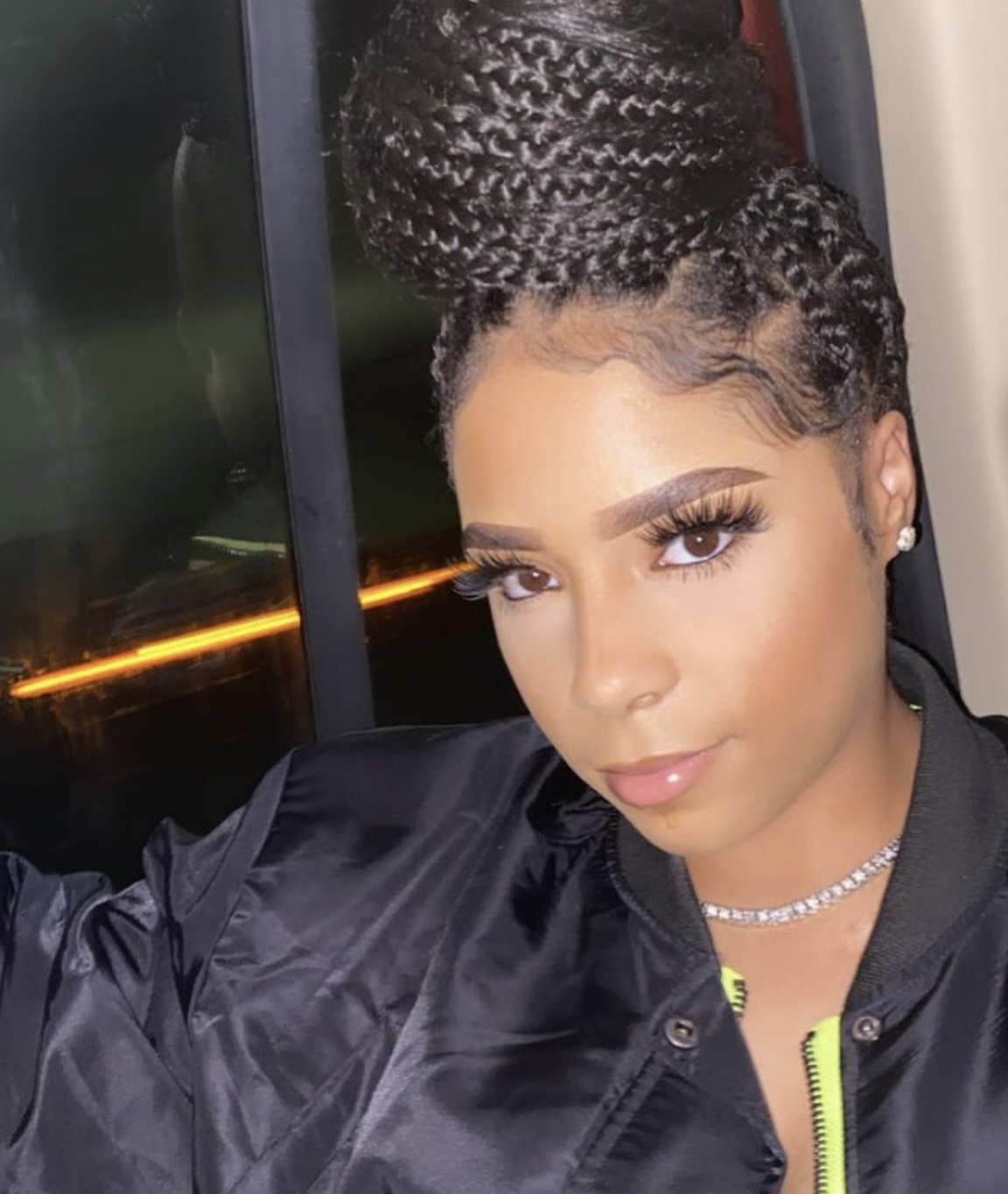 We had the privilege of chatting with Goddess after she was selected as Senior of the Month. Here's more of what she had to say:
Why do you think you were nominated as Senior of the Month? I do a lot. I am an entrepreneur, so when I'm not focused on school I'm working. The work that I do is not for me though. Yes making extra money is nice, and I want to make sure my future family is set up for success, but I do it all because I love seeing smiles on other people's faces. I guess they see me as an example. "She is an example of someone who walks the walk," said her teacher Vivian Shaw. "She puts plans into action and does way more than you'd ever expect. Her combination of creativity and hustle is an example to both students and adults!"
Explain your relationship to Ms. Shaw, your nominator? It started off rocky, which makes sense when you consider the school had just opened when we both started there. But over time what stood out to me about Ms. Shaw was that she never left, when so many other teachers did. She was a rare one because she stuck around for us. When we started getting to know each other I realized how much she cared. She became a confidant and friend — she helped me overcome my fears and anxieties and helped me learn to believe in myself.
What is one thing you'd like to share about yourself that most people don't know about you? I suffer from anxiety and am an introvert. It's easy to miss that about me, but it's a challenge for me. I overcome it by making sure I have a plan for everything.
What do you enjoy most when you are not at school? I enjoy expanding my businesses, dreaming and planning for new endeavors, and making people happy.
What is the best thing about attending school at Vaux? Vaux is a different school – you have to have some plans for what you want to do because you're required to participate in internships as a Vaux student. I feel like Vaux students get a little extra preparation for life.
What is one thing that the School District could do to improve our service to students? I wish the District would develop better mental health services and programs for students. Students cannot function and achieve properly if they are not in a healthy mental space. Many students struggle, not because they are bad, but because they've experienced bad things. They need support, not discipline.
Congratulations Goddess!