February Student of the Month: Youma Diabira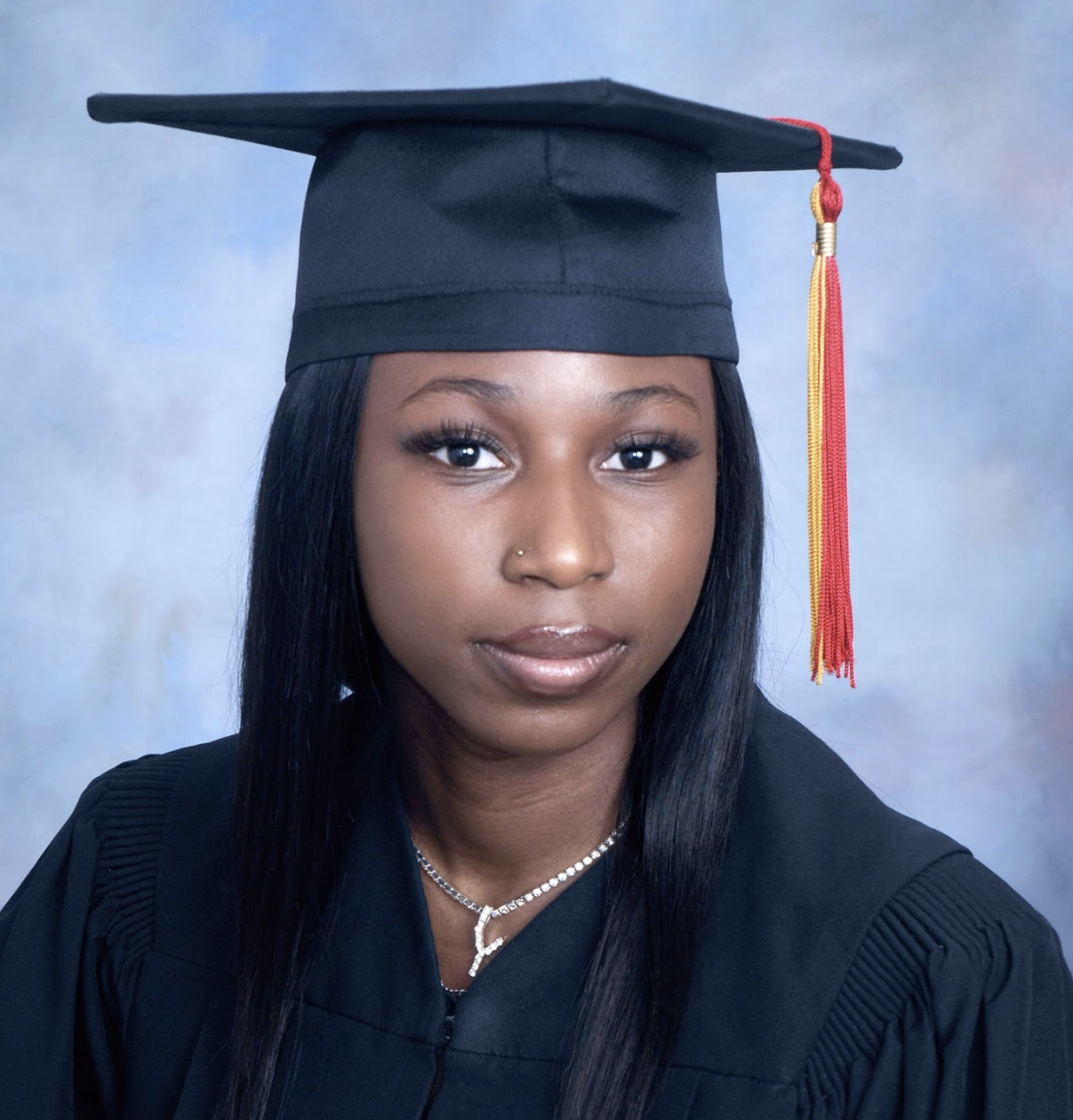 Name: Youma Diabira
School: Central High School
Nominated By: Kelly Coutts – Counselor
When you love something or someone, you want it to be the best that it can be. It is a difficult concept for many. It means that sometimes you have to admonish, reprimand or discipline what you love. Sometimes it means having challenging conversations with mutual respect. These are difficult skills to master and take extreme maturity, but those who master these skills are usually the ones who positively and permanently change the world. Meet Youma Diabira.
Youma is the second oldest of nine children, which may explain her maturity and knack for leadership. From the time she started high school at Central, she found herself in leadership roles — some she sought for herself, some were placed upon her. She has worked hard to attain leadership positions on Central's Pep Squad and the African American Student Union. She will continue to chase these opportunities while representing her family as the first to go to (and eventually graduate) college. However, it is the leadership roles that she didn't necessarily pursue that are most compelling.
"Leadership through relationships is something that my family instilled in me," Youma explained. "I try to apply that to my relationships with my teachers, counselors and peers. I know how to approach people and ask for help unselfishly, and I always remember that the person I'm asking is also a human and might also need something." It's that mentality that has endeared Youma to adults and students alike, especially her nominator, counselor Kelly Coutts. "I've always known her as a leader," said Ms. Coutts. "She gets the heart of an issue or a person and stands up for what's right."
Intentionally or not, that is how Youma has become the voice of Central High School, supporting and advocating for it in powerful ways. This summer, during our nationwide reckoning with racial inequity, Youma was presented with the unique opportunity to defend her school while also demanding that it do better. Central High made news when the school administration and community were publicly outed for inequitable educational practices that were hurting students of color. Youma stepped up to defend the school from voices that had no experience with Central, and therefore no right to criticize. She diplomatically led a student coalition in a series of restorative conversations that addressed the tone of comments, the impropriety of going public with those comments, and the lack of background information behind them. She also led an internal conversation with students and administration about how the school could indeed serve the student population better. A strong believer in backing up words with action, Youma led the students in delivering 10 demands to make the school more anti-racist — demands which are being implemented today.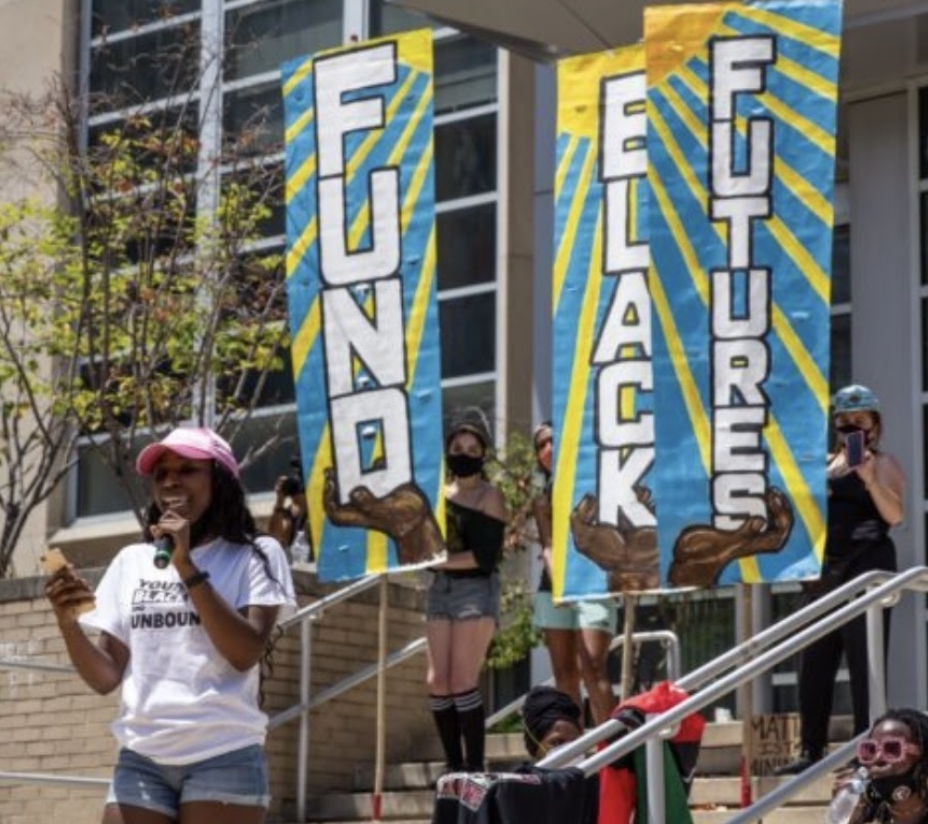 She didn't stop there. Youma became and has remained a permanent fixture at District-level rallies and board meetings, urging the School District of Philadelphia to make adjustments through an equity lens, in order to better serve students and families across the city. "It's a blessing and a curse, being the face and voice of things," Youma said. "You end up representing the good and the bad. But I don't mind putting myself on the line to stand up for what is right."
We had the privilege of chatting with Youma after she was selected as Senior of the Month. Here's more of what she had to say:
What does being named Senior of the Month mean to you?It means so much, especially during Black History Month! I hope it means that people see the work I'm doing. Restorative justice and advocacy work can get discouraging, so honors like this provide reflection and encouragement to keep going.
Why do you think you were nominated as Senior of the Month? I think that the things that I do rock the boat a little bit. Central is an academically focused school, so I think I get noticed for speaking loudly about non-academic, social things. "Youma stands out because she's determined to make lasting, natural change," said Ms. Coutts. "She's an example of the power students can have when they take pride in their school."
Explain your relationship to Ms. Coutts, your nominator?  She was not my original counselor, I was switched to her as a sophomore. Immediately, Ms. Coutts became someone I could trust. I've had issues where I've had to share sensitive information and put relationships on the line, but she always handles things so well and discreetly that I never worry. She's given me a lot of personalized advice and she truly listens while I speak — and I talk a lot. She makes me feel relevant.
What is one thing you'd like to share about yourself that most people don't know about you? I intend to study secondary english education at an HBCU and come back to teach in philly. I'm already taking classes at Temple.
What do you enjoy most when you are not at school? Singing and songwriting. I come from a very musical family.
What is the best thing about attending school at Central? The community! There's just no school that has a legacy like Central. The alumni, parent and student networks are deep. It's a special place where people maintain their connections, like a sorority or fraternity. Ultimately, it has an incredible legacy cycle, and I don't want any of my class to be the ones to break the cycle.
What is one thing that the School District could do to improve our service to students? Allow students more opportunities to speak with and engage the adults and the leadership. Ten student speakers for 200,000 isn't enough. We need a platform.
Congratulations Youma!