School District of Philadelphia Students Recognized in State Art Exhibition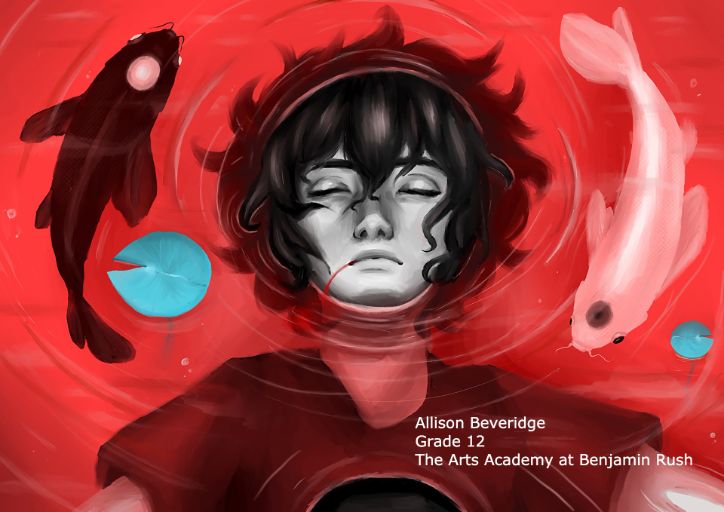 Arts Academy at Benjamin Rush senior earns "Best in Show" honor
Two School District of Philadelphia students have been recognized in the Pennsylvania Art Education Association Youth Art Month Exhibition.
The 2021 Virtual YAM Art Exhibit runs now through April 8, and showcases visual art selections from youth all across Pennsylvania.
Arts Academy at Benjamin Rush Senior Allison Beveridge earned both High School Division Winner and Best in Show.
Beveridge has focused on digital drawing this year, just one of the many pieces that are a part of her portfolio. This winning piece was created in Beveridge's AP 2 Dimensional Design class.
Willem Galle, a third grader at the George W. Nebinger School, was the Elementary Division winner.
A third District student is also featured in the exhibit. Fern Duffy, a 7th grader at Andrew Jackson School was the Middle School Division winner of the Flag Contest Winner. Although this was a separate contest judged back in December, the artwork is included in this current art exhibit.
The competition is annually held in March, which is Youth Art Month (YAM), a national annual observance that emphasizes the value of the visual arts and art education. YAM also encourages support for quality school art programs and provides opportunities for all children in the arts.
View the entire exhibit here: https://tinyurl.com/yamartexhibit