School District of Philadelphia Senior Selected for National Award by National Honor Society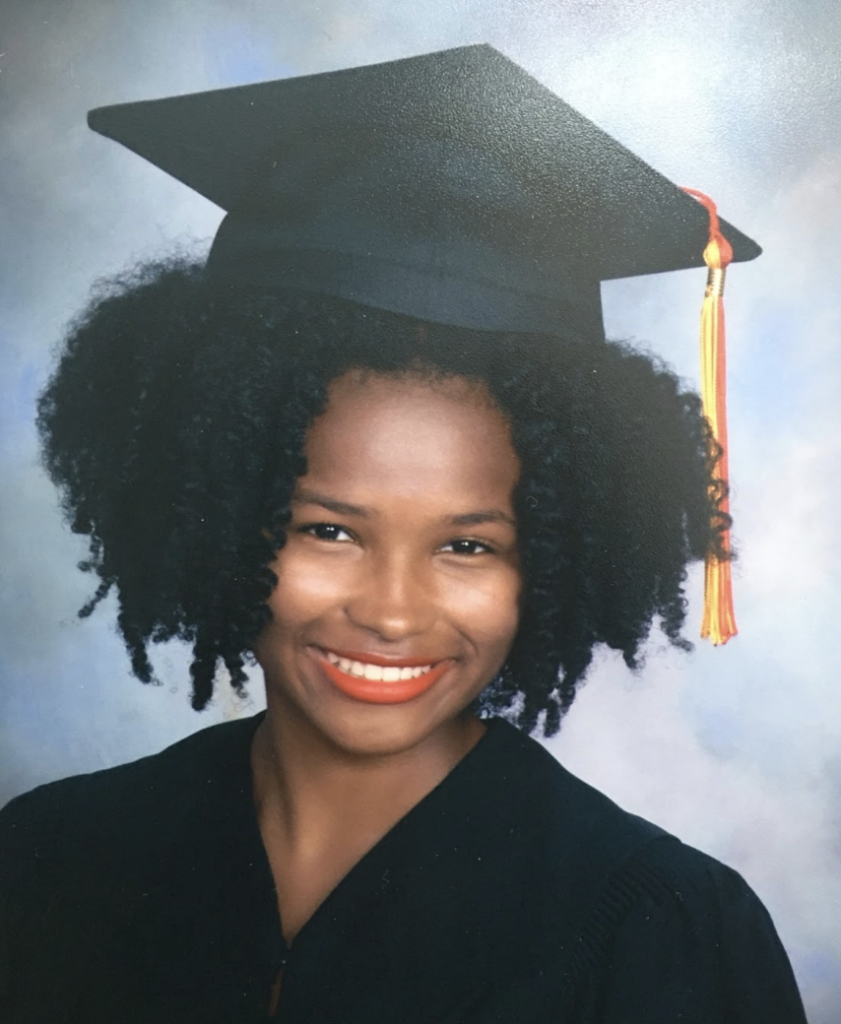 Central High School's Sheyla Street receives $25,000 scholarship for academic achievement and community service
PHILADELPHIA — Sheyla Street, a senior at Central High School, has been selected as the national winner of the National Honor Society's (NHS) $25,000 Scholarship. The award, which is presented to one graduating senior from nearly 10,000 applicants throughout the country, is supported by the NHS' parent organization, the National Association of Secondary School Principals (NASSP). She was presented with the news during a surprise virtual meeting this morning led by NASSP leadership.
As president of Central's NHS chapter, Miss Street is well-known as a dedicated student activist. During her time at the school, she has planned and executed activities to raise awareness for social justice and voter engagement. In 2020, Miss Street was a national ambassador for the My School Votes program, helping to register more than 30,000 young people nationally in just seven months and leading to the registration of more than 1,000 student and community members and over 90 percent of her school's eligible students. She organized an action-based initiative to improve conditions for Black students at her school, which she then leveraged into a schoolwide anti-racism symposium intended to define the roles of students and teachers in creating a fairer and more equitable environment for Black students. Over 300 students and teachers participated. She also founded the Philly Black Students Alliance, an organization comprised of Black students, teachers, and alumni across the district advocating for anti-racist schools and student representation on their school board.
"We're thrilled to support Sheyla's tremendous work and the remarkable initiatives that she's spearheaded," said NASSP CEO Ronn Nozoe. "With her commitment and dedication to service and the work she's done on behalf of her community, Sheyla embodies the type of leader that NHS has celebrated and upheld for the past 100 years. Now, more than ever, we need bold, fearless, and passionate leaders like Sheyla who aren't afraid of standing up for what's right. We can't wait to see what comes next for Sheyla and are thrilled to have been a small part of her journey."
School District of Philadelphia Superintendent William R. Hite, Jr., Ed.D., echoed Nozoe's sentiments, commending Miss Street for being an example for students at Central and throughout the District.
"Sheyla truly embodies all that we want from our students. She's hard-working, passionate and committed to doing her best and giving her all," Hite said. "We are extremely proud to hear that she has received this award and happy to know that people throughout the country can see the positive things happening within our District."
NHS is awarding $2 million in scholarships to 600 high school seniors this year based on their demonstrated work to support the four pillars of NHS membership: scholarship, service, leadership, and character. In addition to Miss Street's national $25,000 award, there are 575 semifinalists who will each receive $3,200 scholarships and 24 finalists who will each receive $5,625.