Edison High School Receives $5,000 Donation from StuDocu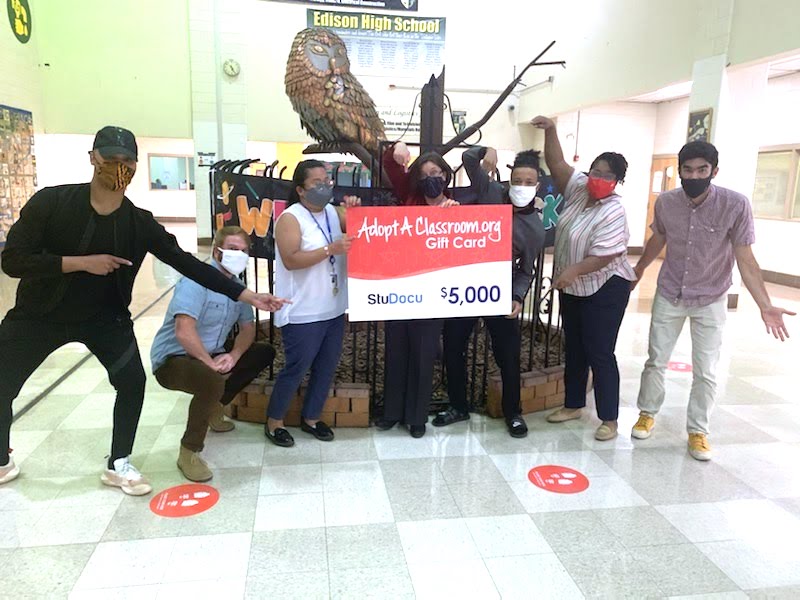 [Philadelphia, PA] – StuDocu, a leading online platform offering students the opportunity to exchange knowledge through note sharing, has donated $5,000 to Philadelphia's Thomas A. Edison High School through its partnership with the national non-profit organization, AdoptAClassroom.org.
The funds are intended for the school to purchase much-needed STEM supplies for their fabrication lab, so they can successfully prepare their students for the future and their (educational) careers.
"On behalf of Thomas A. Edison High School, I would like to thank StuDocu and AdoptAClassroom.org for their partnership and supporting our school with this significant donation," said Awilda Ortiz, principal of Thomas A. Edison High School. "We look forward to determining how best to utilize the funds and maximize the benefit to our students and school community."
"K -12 educators have an immense responsibility to engage and connect with students. That responsibility has become even more important during the past year as educators have been challenged to keep students connected and engaged in learning," said Marnix Broer, Co-Founder and CEO of StuDocu. "K-12 schools are the cornerstone to a healthy and productive community and providing funds to support programs that help students engage and prepare for the future will ensure that K-12 schools are successful in their mission of educating future generations. We're grateful to be able to assist AdoptAClassroom.org and Edison High School."
EdTech scale-up StuDocu offers students an online platform where they can exchange knowledge by sharing study materials, such as summaries, lecture notes and practice materials. It's their mission to help every student excel by setting knowledge free.