Two School District of Philadelphia Schools Among More Than 300 Schools in the Nation to Earn 2021 National Blue Ribbon Schools Designation
U.S. Department of Education recognizes Girard Academic Music Program and Penn Alexander School with prestigious awards
PHILADELPHIA — Today, the U.S. Department of Education announced that Girard Academic Music Program (GAMP) and Penn Alexander School have been awarded the National Blue Ribbon Schools designation for Exemplary High Performing and Exemplary Achievement Gap Closing, respectively. Based on all student scores, student subgroup scores and graduation rates, GAMP and Penn Alexander are among the nation's highest performing. These are two of 13 schools in the Commonwealth — and the only two schools in Philadelphia — to achieve Blue Ribbon status this year.
"To see two of our schools being recognized for their accomplishments during a year that was challenging should be a point of pride for our principals, teachers and students," said William R. Hite, Jr., Ed.D., superintendent of the School District of Philadelphia. "I am elated to see the progress made under these two incredible leaders."
GAMP serves more than 600 students in grades five through 12 from across the city. The school, which is situated in South Philadelphia's Girard Estates, is a college preparatory school with a heavy focus on helping students pursue music as a major subject.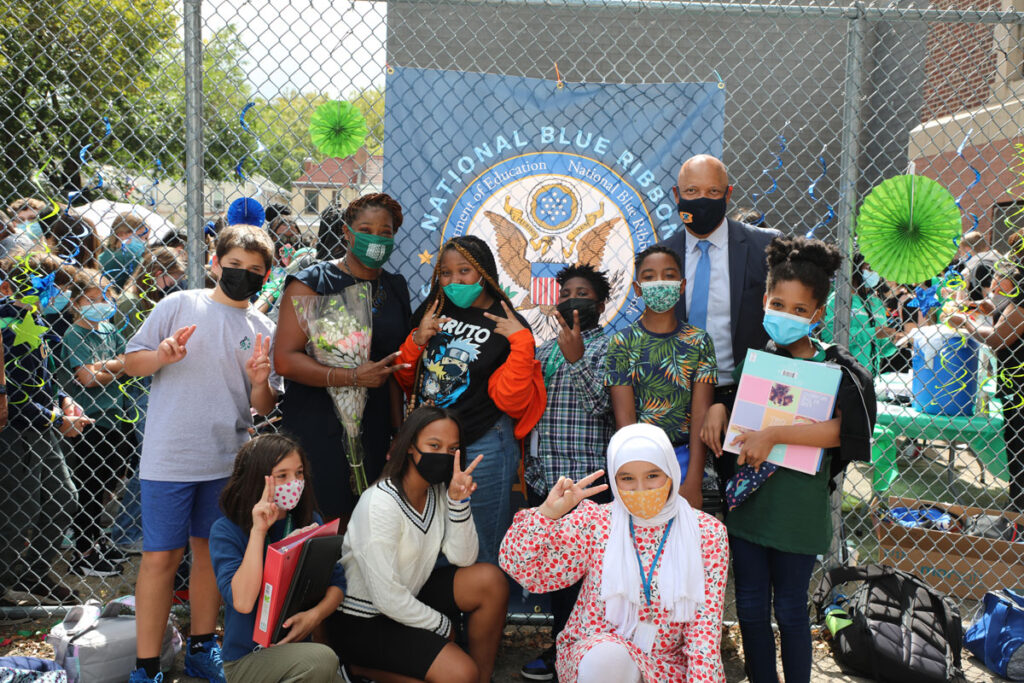 "As a learning community that strives for academic and musical excellence, we are proud to be honored as an exemplary high performing school," said GAMP Principal Jovan Moore. "We have a commitment to an educational experience in which all students succeed and our school community should take pride in our accomplishments."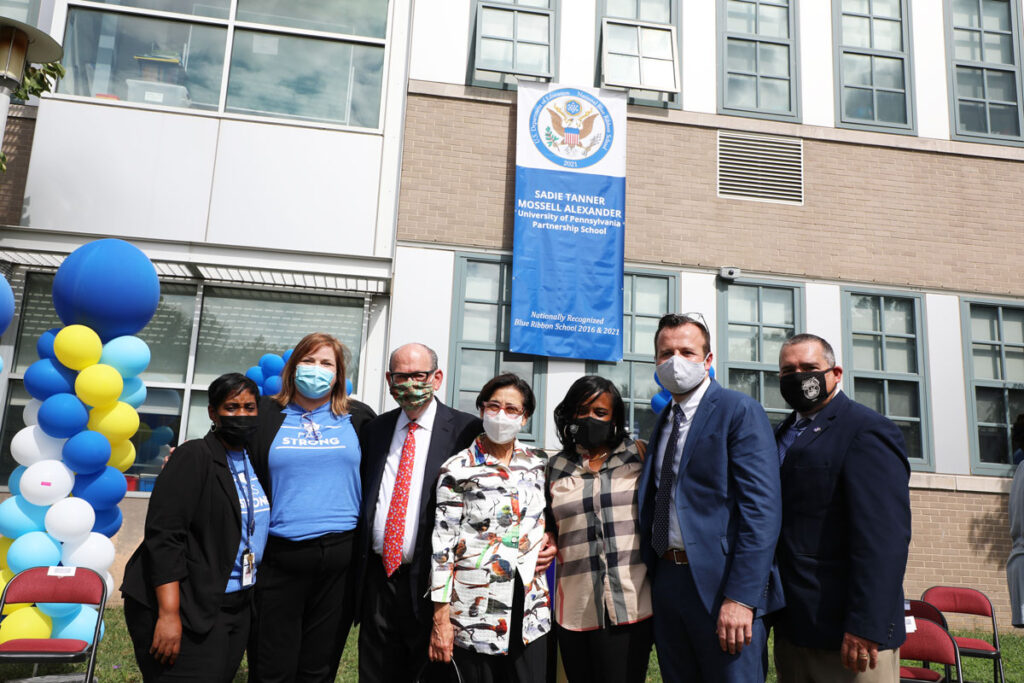 Penn Alexander serves just under 600 students in kindergarten through eighth grade. The Sadie Tanner Mossell Alexander University of Pennsylvania Partnership School (Penn Alexander) is the result of a historic partnership among the University of Pennsylvania and the District to build a model university-assisted public school for students in West Philadelphia.
"We take great pride in celebrating the narrowing of the achievement gap here in Philadelphia," said Penn Alexander Principal Lauren Overton. "We know that when we design schools for the students at the margins, the community will thrive. This is our work and the ongoing journey that we are committed to here at Penn Alexander."
This is the second designation for Penn Alexander, which was recognized as National Blue Ribbon School in 2016. This is also the second school under the leadership of Principal Overton, who was principal at Meredith Elementary when it was awarded the Blue Ribbon designation in 2018.
"With two National Blue Ribbon Awards in just five years, Penn Alexander is proof perfect of the transformative partnership among Penn, Philadelphia, the School District, and the Philadelphia Federation of Teachers," said University of Pennsylvania President Amy Gutmann. "Penn Alexander's success in closing the achievement gap and helping all its students succeed is especially inspiring. I could not be prouder of Penn Alexander's teachers, students, and staff or more grateful to the parents, and families who support them."
Now in its 39th year, the National Blue Ribbon Schools program awarded 325 public and private elementary, middle and high schools throughout the country for 2021. GAMP and Penn Alexander are the 16th and 17th School District of Philadelphia schools named a National Blue Ribbon School since the Department of Education began the program and the ninth and tenth schools to earn the distinction under Dr. Hite's tenure (including Hill Freedman World Academy 2014, Penn Alexander 2016; McCall 2017; Greenfield and Meredith 2018, Carver and Greenberg 2019; and Rhawnhurst 2020). GAMP and Penn Alexander  will be recognized in a ceremony hosted by National Blue Ribbon Schools in November and receive their Blue Ribbon plaques later this year.