Important Update About the Potential SEPTA Strike

Read in Your Language (more coming soon): SHQIP | عربي | 汉语 | ខ្មែរ  | Français | Português | Pусский | Español | Việt
October 25, 2021
Dear School District of Philadelphia Parents and Families,
On Sunday, October 24th, members of Transport Workers Union Local 234 voted to authorize a strike if a new contract agreement is not reached before their current contract expires on Sunday, October 31st. This does not mean a SEPTA strike will happen. It does mean that SEPTA workers could stage a walkout beginning Monday, November 1st if an agreement is not reached. Contract negotiations are expected to continue this week.
Any disruption in SEPTA services would impact thousands of our students and staff members who rely on SEPTA to get to and from our schools and offices every day. Our two highest priorities right now are:
1) continuing to advocate for a non-strike resolution to SEPTA negotiations with local and state leaders, and
2) planning to ensure that learning and supports continue for all students in the event of a strike.
There are many considerations that will inform our decision making as we strive to safely keep as many school buildings open for in-person learning as possible. These include understanding: what transportation assistance we may be able to provide for staff who will need help getting to and from work; what additional resources we can make available to support sufficient staff coverage at schools where a higher percentage of staff rely on SEPTA; which schools have large populations of students who walk to school; and which schools, like most of our high schools, have students who rely heavily on SEPTA and may not have access to other means of transportation. Unfortunately, in the midst of a national driver shortage that is already disrupting our District operations, providing student transportation support to all students who would need it during a strike would not be possible.
Our goal is to inform families of our detailed plans in the event of a strike no later than Thursday, October 28th. Until then, please stay safe and continue to plan for the possibility of a return to virtual learning. For the latest information about our readiness planning, no- or low-cost internet access, and Chromebook repair, replacement or support, please visit philasd.org/SEPTAstrike. I truly hope that a new SEPTA contract agreement can be reached this week so our students, families, staff and the entire City of Philadelphia can avoid any additional uncertainty or anxiety.
Sincerely,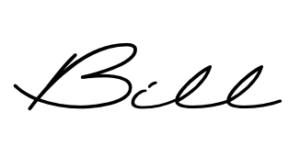 Dr. William Hite
Superintendent