October Student of the Month: Dahlia Tarver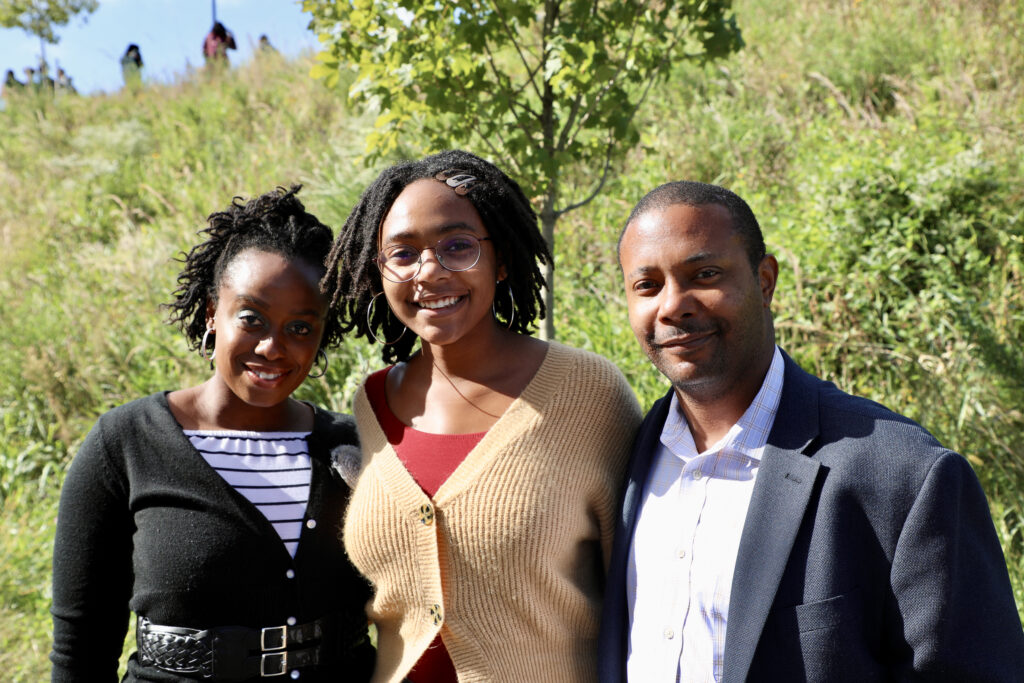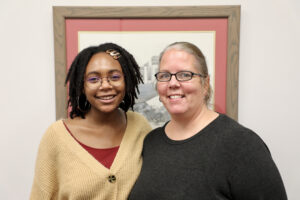 OCTOBER STUDENT OF THE MONTH
Name: Dahlia Tarver
School: Central High School
Nominated By: Christine Soda – Counselor
Think of the words that describe the most inspiring people that you know. Coach? Champion? Catalyst? Most of us would be happy to be labeled just one of those things. Central High School senior Dahlia Tarver could be labeled all three!
Dahlia is the oldest of three — a 6 year old sister and a 3 year old brother — and according to her father, has been a natural leader and coach since the time she was born. "It's just one of my many roles," Dahlia explained. "I am a student leader, an artist, an advocate, but I'm also an older sister. I love playing with my siblings and teaching them new things — it's humbling knowing I was once young too."
Perhaps that early practice and some strategic parenting decisions helped to shape Dahlia into the champion and change-maker that she is today. Dahlia is an outspoken advocate for marginalized voices. She instinctively uplifts those around her who feel lost, silenced and unseen. That instinct seems to be passed down from her parents who made the challenging decision to move the family from Bucks County into Philadelphia when Dahlia was in middle school. They made the decision, in part, because they felt their children were lost and unseen. "We noticed there was some isolation in terms of culture and diversity," said Dahlia's father James. "So we made the decision to give her greater exposure, and allow her to be around students with various backgrounds, in hopes that she would become exactly who she is…an advocate and champion for others."
Dahlia's compassion for other people and her diverse community is evidenced by her co-founding Central High Schools Afrocentric Club and Magazine. Afrocentric is a safe space for all students, not just those of African descent. It is a forum designed to amplify the voices of those who feel like outsiders. At meetings, students of all ethnicities consider the challenges in their individual school community and society at large. They grieve together, celebrate together and ultimately work toward solutions together. Launched about two years ago, as our nation was entering a period of civil unrest and racial reckoning, Afrocentric's journey has not been easy — it nearly buckled under the weight of its own urgency. But it has flourished over the past two years as the students have navigated through the massacre in Atlanta, the murder of George Floyd, the rise in anti-Asian hate, and much more. "I think that because of the conversations we've been able to have at Afrocentric have given us a much stronger sense of community at Central." Dahlia shared. "We have deep, personal conversations at the individual level and the school level, we have workshops that educate us on the unique histories and challenges of different groups of people, there's more allyship, advocacy and activism from students. It's been healing for us!"
If creating Afrocentric wasn't proof enough of Dahlia's ability to be a catalyst for change, her entrepreneurial spirit will remove any doubt. On top of leading the club and her ambitions to expand the reach of Afrocentric magazine to promote and raise awareness about the work of the club, Dahlia is also a youth ambassador for Simplified, Period!, an organization dedicated to providing a basic standard of women's health to girls and women in socioeconomically disenfranchised communities in the US, by identifying and gifting sustainable menstrual products. Dahlia is the face and voice of Simplified, Period! in commercials and radio spots.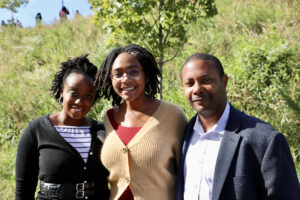 "It's so humbling how she's working to address an often overlooked issue like period poverty while considering both socioeconomics and climate science," said her nominator and counselor Christine Soda. "She's pushed us as a school to provide better and more sustainable services to our students. It will be part of her legacy here."
Legacy is something Dahlia is conscious of. She hopes to leave a positive one everywhere she goes. While it is all but cemented at Central HS, Dahlia believes that her combination of civic engagement, leadership and academic achievement will propel her to a higher education career at Howard University, Spelman College or New York University. She hopes to pursue a business related field that will allow her to continue to be a coach, champion and catalyst as an adult here in Philadelphia, or wherever life takes her.
We had the privilege of chatting with Dahlia after she was selected as Senior of the Month. Here's more of what she had to say:
What does being nominated as Senior of the Month mean to you? It means a lot! I have always been ambitious, I love doing a lot, being involved in a lot, organizing and talking to people. I'm passionate about helping the people around me and the community that I'm in. I never expect to be recognized for what I do, that's not why I do it. But It's amazing and motivating to be honored for it — that's just icing on the cake.
You were nominated by your counselor Christine Soda. Explain your relationship to her? My relationship with Ms. Soda is really close. We met regularly during the pandemic era and that's when we really bonded. Most of the time we just talked about life. Sometimes we would talk about the future. She's always there for me and gives me all the resources I need for whatever it is I'm dealing with. "Ms. Soda is excellent because she often connects with us, the family, as well." Ms. Tarver shared. "She' s an extraordinary advocate for families and students."
What is one thing you'd like to share about yourself that most people don't know about you? No matter what I do, I want it to be community-centered. My ultimate goal is to open up a cafe chain nation-wide. I love business, connecting with people, and anything caffeinated. So this would be a perfect match. I also really like the idea of community gardens, so I'd like to build a community garden program here in Philadelphia.
What do you enjoy most when you are not at school? I love writing short stories and poetry. Poetry is like therapy for me, I find it akin to journaling. Short stories are a creative outlet. I've been writing 60 page stories since middle school. In 2018 I was published in the Anthology of Poetry by Young Americans. Last year, I won Central's African American poetry contest.
What is the best thing about attending school at Central High School? Being able to be around so much diversity and so many kinds of people. My best friends are from Japan and Ukraine. You can learn so much from people who are different from you.
What is one thing that the School District could do to improve our service to students? Better communication. You should promote things like Senior of the Month more. It's such a motivating thing, and it could help more students be seen and heard.
Congratulations Dahlia, we can't wait to see what you'll do next!