Francis Scott Key School and Book Trust Partner for Students Home Libraries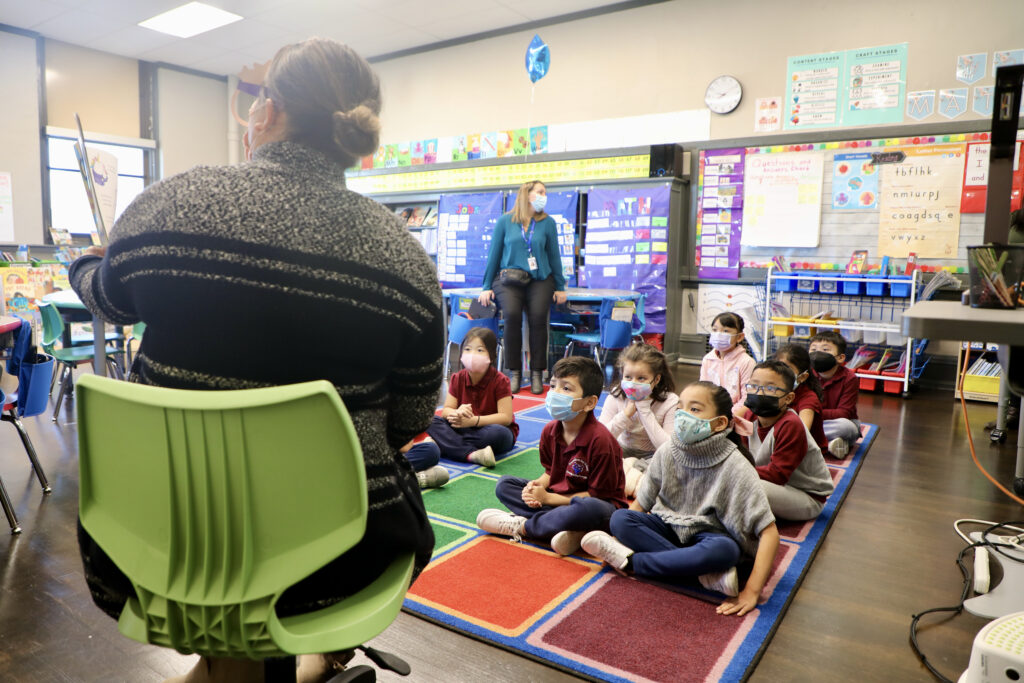 Francis Scott Key School Celebrates the Arrival of New Books for Students to Begin Building their Home Libraries
Last week, the Francis Scott Key School elevated the importance of reading with a special celebration for their newest arrival of books.
Each month, students receive Scholastic books at no cost to families through a partnership the School District has with Book Trust, a national organization focused on ensuring all students have access to books and discover the joy and power of reading. Once the new books arrive, Francis Scott Key students take the books from the previous month home to add to their home library.
Since 2018, the School District of Philadelphia has partnered with Book Trust to provide nearly 370,000 books to students in Kindergarten-Grade 3 and is currently operating in 55 district elementary schools this academic year. The partnership was made possible by a significant grant from the William Penn Foundation, as part of its focus on early literacy, with additional support provided by other local and national supporters.