November Student of the Month: Nathaniel Gordon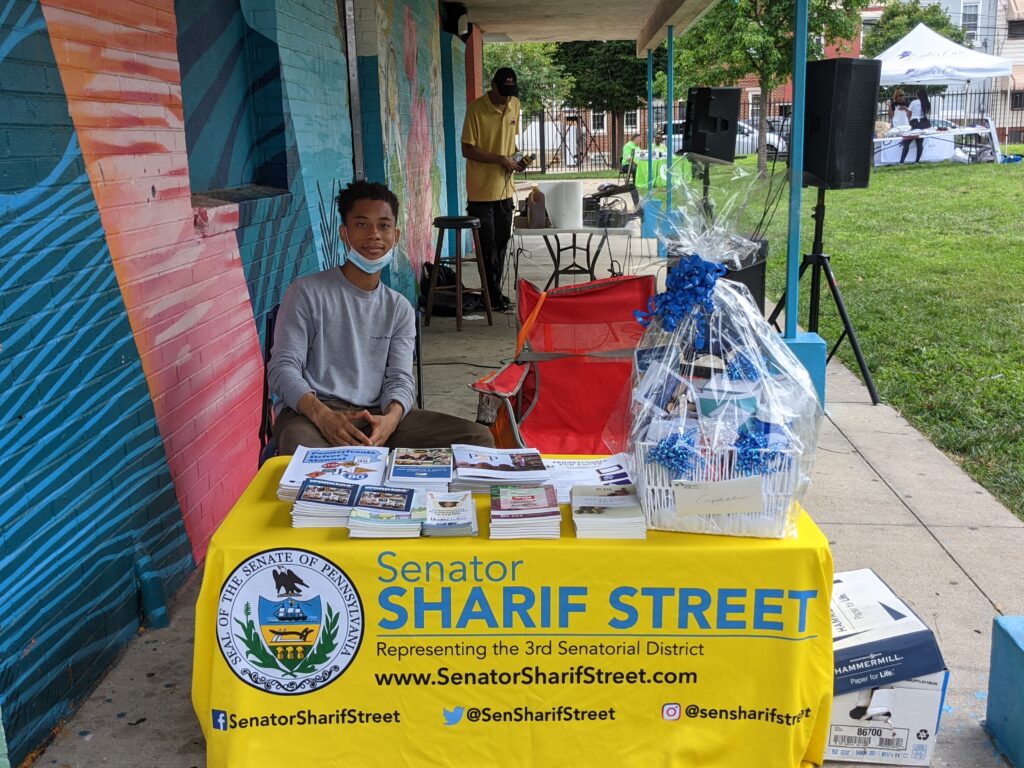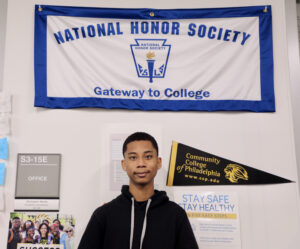 NOVEMBER STUDENT OF THE MONTH
Name: Nathaniel Gordon
School: Gateway to College
Nominated By: Monifa Young – Director
Former Senator, Secretary of State and First Lady Hillary Clinton once said, "Every moment wasted looking back, keeps us from moving forward." What Ms. Clinton expressed — and what the intelligent and mature among us know — is that with determination, motivation and the right support you can succeed, achieve your goals and make a difference regardless of the trials and challenges of the past. The quote could be Nathaniel Gordon's life motto. He has faced considerable challenges but refuses to be defined by them. He relentlessly pursues every opportunity and continues to move forward.
Nathaniel's mother may have instilled this forward motion in Nathaniel when she sent him from Atlanta to live with his aunt in Philadelphia so he would have better opportunities. While it was hard to leave his home, mom and a little sister at such a young age Nathaniel, wise beyond his years, understood that she was only trying to do what she thought was best. Despite good intentions, the move did not play out as well as Nathaniel or his mother had hoped. Nathaniel's loving aunt was simply not in a position to provide for him. That, on top of some poor decisions that Nathaniel made in his early teenage years, led to him ending up in the foster care system at 14 years old.
Aimless and lonely, Nathaniel found himself forced to navigate a foster care system that is not exactly conducive to achievement and success. He learned pretty quickly that he would have to take his life into his own hands; that he would have to focus more intently and work that much harder to become the person he knew he wanted to be. So when it was time for high school, he knew that not just any high school would do. The school at the group home that he was in at the time simply was not challenging enough, and he understood his circumstance — he would need a little extra attention and a little extra support to achieve what he wanted to achieve. So he found and applied to Gateway all on his own.
Gateway to College is an alternative high school that offers students dual enrollment with Community College of Philadelphia (CCP). Gateway shares a campus with CCP, so it is able to offer a learning model that builds in intensive one-on-one support for all students. Every student is assigned an academic coordinator who also serves as a guidance counselor to help students address any issues that may arise from academic to personal. Gateway is exactly what Nathaniel needed as he entered high school and began to navigate life on his own. "I was looking for something more advanced that could help me achieve my personal goals," explained Nathaniel. "I really liked the idea of advancing with college credits, being on a college campus and experiencing college life. The support and opportunities that Gateway provides are just better."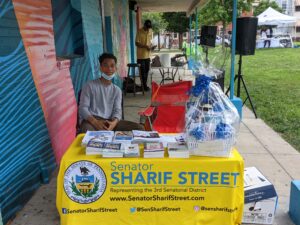 The opportunities began arriving in droves. Nathaniel bloomed into a stellar student who maintained straight As in high school and college classes, as well as perfect attendance. His academic success in spite of his background has led to his status as a campus leader. Nathaniel is an active participant in CCP's Institute for Community Engagement and Civic Leadership. He is also a star Constituent and Community Engagement intern in the Office of State Senator Sharif Street. He actively plans and participates in canvassing efforts and community engagement activities, and every day he spends time fielding comments and concerns from constituents and helping them get responses to their needs.
Though he has continued to bounce around to different group homes while at Gateway, Nathaniel has not wasted any time looking back. He continues to move forward with impressive momentum. With his 4.19 GPA and his civic engagement record, he's confident about his applications to the University of Pennsylvania, New York University and University of Southern California (more applications are in process). He's excited about an already-offered job in Senator Street's office, a political science degree and a career where he can inspire hope in others, and motivate them to seize opportunities, like he has, regardless of the past. "I do feel like my experiences have made me wise beyond my years,"  Nathaniel shared. "I understand the value of taking initiative and taking advantage of opportunities when they arise. I want to help people like me be determined, to accept help and not get stuck in the past."
We had the privilege of chatting with Nathaniel after he was selected as Senior of the Month. Here's more of what he had to say:
What does being nominated as Senior of the Month mean to you? It is really encouraging to me. I never really understood the gravity of this kind of award and I didn't know that this was a District-wide effort. I'm encouraged knowing that perseverance is rewarded and I hope my story will inspire others to keep moving forward.
Why do you think you were nominated for Student of the Month? I think Ms. Young sees how enterprising, resourceful and determined I am. I used the supports available to me, jumped at every opportunity and pursued them to the fullest. I know that many students have these opportunities but not everyone takes advantage, so I think I might stand out in that way.
"The academic model here is pretty intrusive," explains Director Monifa Young. "The academic coordinators really dig into the lives of our students. A lot of students resist that…they're 'too cool' for that — so they don't take full advantage of the opportunities. Nathaniel is wise enough to see the value and use the support he's given."
You were nominated by your Monifa Young, the Director at Gateway to College. Explain your relationship to her? Even though Ms. Young is the director, she sometimes feels more like a friend. She makes herself available for whatever we need, she gives advice. She seeks out opportunities for us to pursue and is always there for support.
What is one thing you'd like to share about yourself that most people don't know about you? I know I come off really quiet, but I can really get going when I'm in a good, deep conversation or when I get passionate about something. I get loud when I'm talking about how we can make positive change.
What do you enjoy most when you are not at school? I love riding my bike, I think it's the best way to enjoy the outdoors. I also enjoy reading, I read every day.
What is the best thing about attending school at Gateway to College? The academic and life support we receive from the teachers, coordinators and counselors — they all go above and beyond. The other thing I love is the ability to move around in a college environment and be academically independent.
What is one thing that the School District could do to improve our service to students? I would love to see more schools have a similar model to Gateway, to allow teachers to form deeper bonds with students, and help facilitate students forming deeper bonds with each other. I think that would help us better find our way, set clear goals, and understand the opportunities we have.
Congratulations Nathaniel, we'll be cheering you on as you continue forward!