November Student of the Month: Cherilynn Chow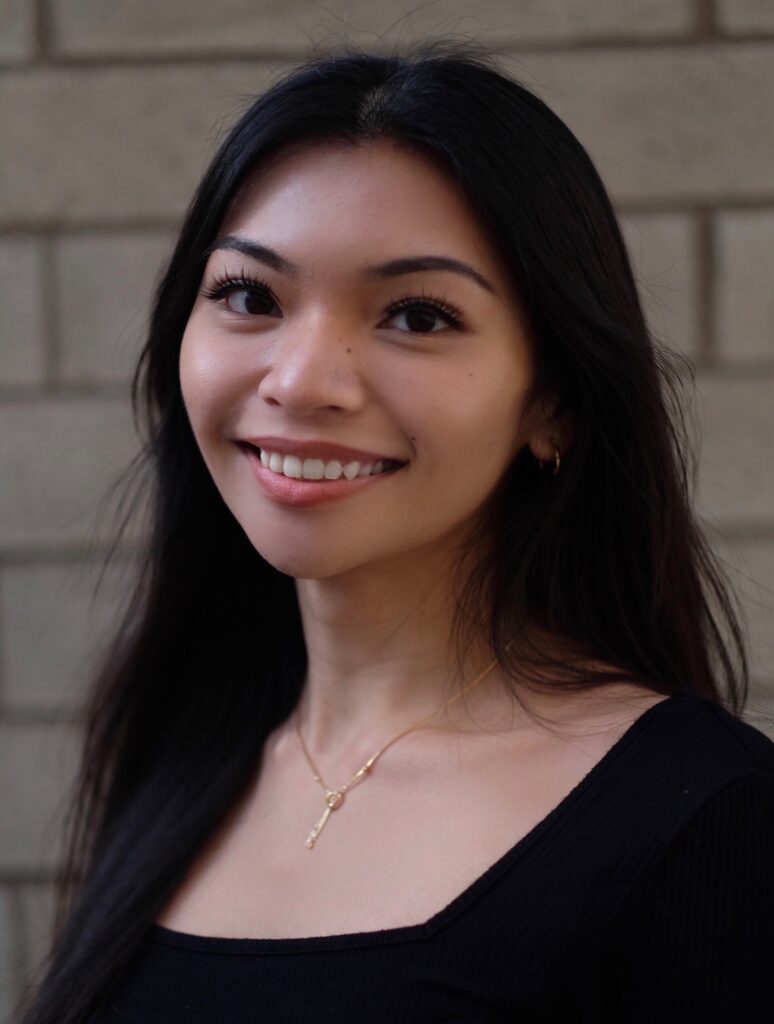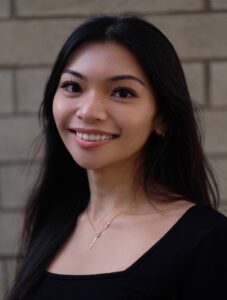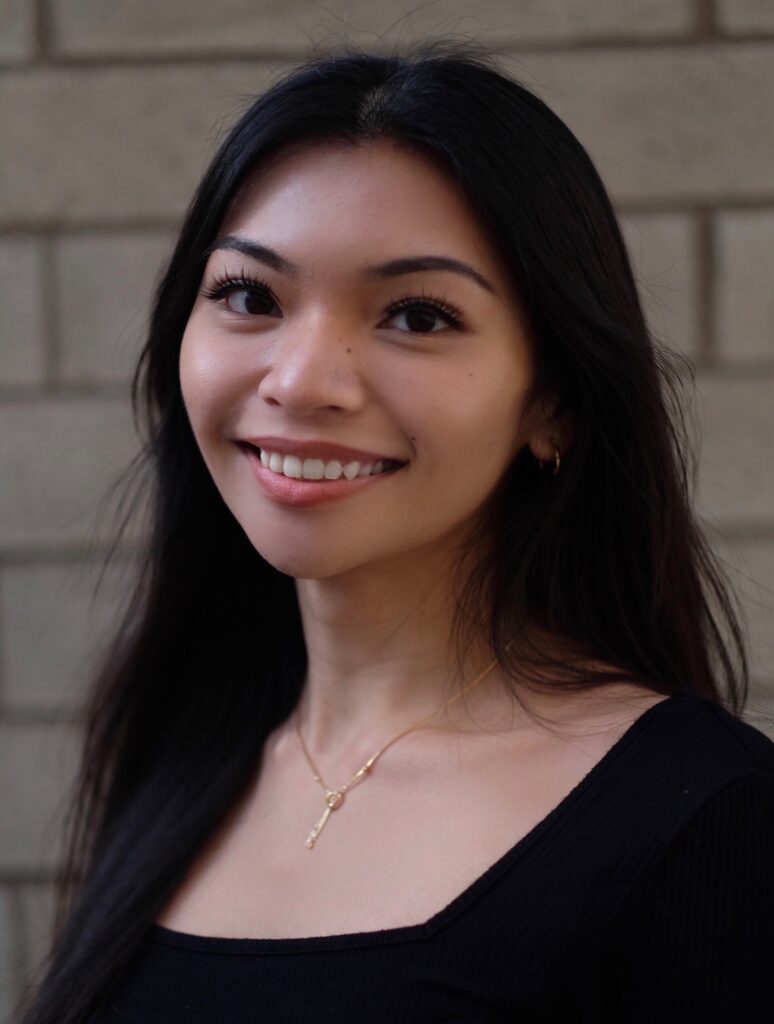 NOVEMBER STUDENT OF THE MONTH
Name: Cherilynn Chow
School: Masterman High School
Nominated By: Gilda Abney – Counselor
The past few years have been challenging. As if continuing to battle the uncertainty of a global pandemic wasn't enough, for some in our Philadelphia communities, the trauma has just continued to pile on. Masterman senior Cherilynn Chow and her family have experienced some of this trauma, including a serious family situation during her 10th grade year that caused enormous personal stress and upheaval.
Cherilynn's counselor, Ms. Abney, nominated her for Student of the Month for the perseverance she showed during this extended and difficult time. As a sophomore, Ms. Abney explained how Cherilynn "simultaneously balanced kitchen volunteer work, college access and research programs, school work, dance performances, and sports." She was putting on a strong front, but the anxiety she and her family were experiencing left her feeling increasingly isolated and alone. Gradually, she recognized the support being offered by her school and neighborhood communities. She allowed herself to depend on others and accept help.
With the strength of this newly accepted extended family supporting her, Cherilynn was able to truly refocus, and went back to her many interests with enthusiasm. She kept her grades up, regularly making the Distinguished Honors list and maintaining near-perfect attendance. Her success in the classroom has led to her acceptance to University of Pennsylvania on a full scholarship, something she says she had only dreamed of. She intends to study medicine and become a pediatrician.
Beyond the classroom, Cherilynn has been a dedicated member of the Science Olympiad for four years — last year she won a bronze medal and this year she was elected captain by her peers. Cherilynn loves that you get to choose to participate in a variety of topics during the Olympiad, and that it's a great way to delve into STEM subjects like anatomy and physiology. Cherilynn is also dedicated to her Indonesian Dance Troupe. She joined in 5th grade, as a way to learn more about her culture, but it became even more meaningful as she developed a great friend group and gained incredible opportunities including being invited to perform for the Indonesian Embassy in Panama.
As Ms. Abney says, "Her strength is resiliency in her ability to learn and focus despite the issues that were happening within her family. She did not let her circumstances stop her from ever doing her best."  With an ever-present, warm smile on her face, she's grateful for close friends she knows she can count on, and to whom she is equally as dedicated to in return. No longer afraid to ask for help or to offer it to others, she now believes "No one should ever have to think that they are alone in this life."
We had a chance to talk with Cherilynn, her counselor and her parents, to get to know her story a little better.
1. What does being named Student of the Month mean to you? 
Well at first I wasn't really sure what it was! I thought maybe it was specific to my school – after I talked to Ms. Abney and realized what a big award it was, I was just really happy and glad and thankful to Ms. Abney.
2. Why do you think you were nominated for Student of the Month? 
During 10th grade, my family and I went through a really challenging time. It was tough. Ms. Abney saw my perseverance – instead of shutting down I was able to talk to people, lean on my community, and ultimately become a stronger person.
3. Which activities or classes do you enjoy the most?
I've been a part of the swim team and badminton team ever since ninth grade, and I love being a part of the team and playing badminton in my free time. I am taking Discrete Mathematics classes at Community College of Philadelphia this year to challenge myself and simply because I love math as well. I also love science and this year I'm the captain of our Science Olympiad team. I love learning about biology and how the human body works so it's fun to compete in those events.
I'm an active member in our Asian Cultural Association, too. That helps intertwine what I do in school with my activities in our community.
3. You were nominated by your counselor, Ms. Abney. Explain your relationship to her? Why do you think she nominated you specifically? 
Ms. Abney is my counselor and also my mentor. She's always there for me. I came to her as a shy freshman, and over the years I was able to open up to her and she got to know me as a student, and as my own person. I plan to stay in touch with her after I graduate.
Added Ms. Abney,"She may have felt like she was coming in on the coattails of her older sister, who also went to Masterman, but she quickly established her own trajectory. She's always been a standout for me – and we have a lot of standout students here."
4. What is one thing you'd like to share about yourself that most people don't know about you? 
I always try to find the positive in things. Even if it's a hard time, I believe we shouldn't spend time worrying; we should just spend time living. Cause you never know what's going to happen.
5. What do you enjoy most when you are not at school? 
My dance troupe is really important to me. It's a traditional Indonesian dance company. My mom encouraged me to do it at first so I could stay connected to our Indonesian roots. I started in 5th grade, and it's helped me learn about our culture, and meet others in our community. Now, we perform at Masterman's International Day, with other students from my school and the community. I'll definitely dance when I get to college. If they don't have an international dance club, I'll just have to start one!
I love the arts, too, so I spend a lot of time outside of school making art in addition to dance. I've attended art classes such as printmaking and sculpture classes at Fleisher Art School ever since I was 7 years old. I've also taken piano classes and performed since I was in third grade.
Of course I also love spending time with my friends – they've been a huge part of my support system these last few years. It's a wide group that overlaps people from school and my community; that consists of everyone I can depend on and they can depend on me.
6. In your opinion, what is the best thing about attending school at Masterman? 
I love seeing my friends every day. I love seeing my teachers as well. Teachers at Masterman are very committed to our students not just with education but with how we are as real people. They check in — especially ongoing about my family and offering any extra support we need. It's nice knowing they're there for us.
7. In your opinion, what is one thing that the School District could do to improve our service to students?
I think they could add more student counselors and a more diverse group of counselors. I know my relationship with Ms. Abney and I love it but I also know that Masterman is lucky in that we have four counselors so they really have time to get to know us, to listen and to help each of their students. I don't know how else you'd have time to build that real relationship, that helps you feel connected.
Congratulations and best of luck as you pursue your medical career, Cherilynn – we know you're off to do great things!