January Student of the Month: Malcolm Miller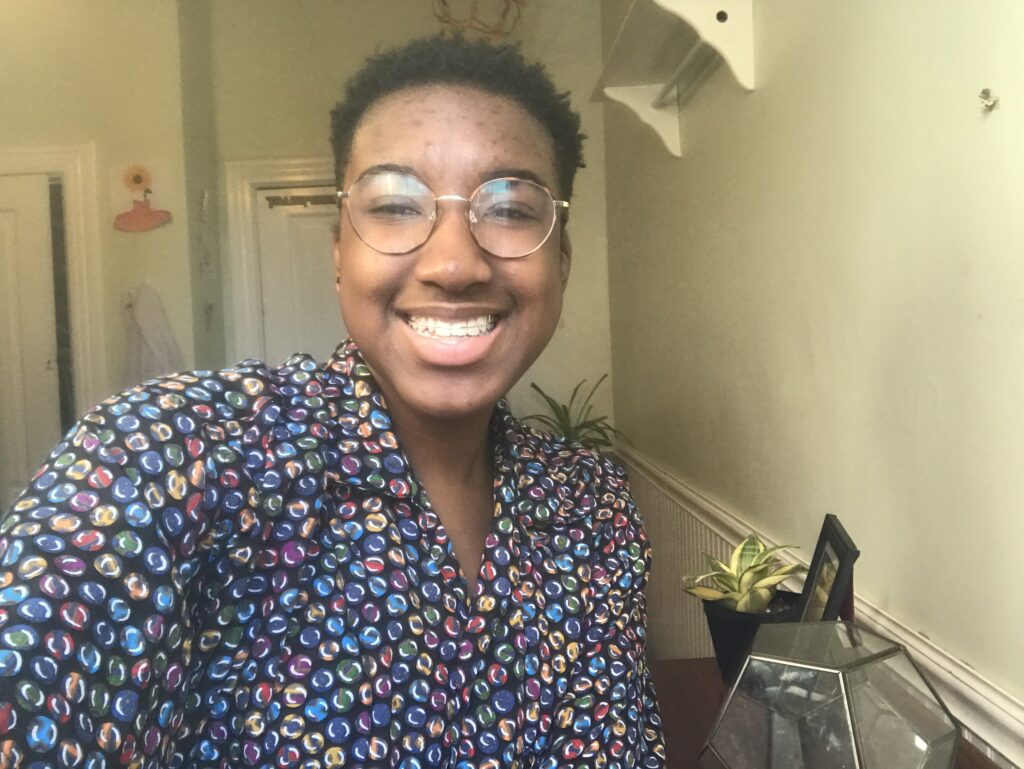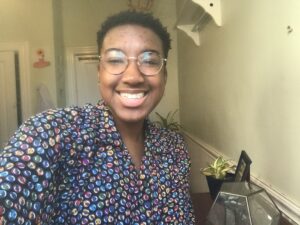 JANUARY STUDENT OF THE MONTH
Name: Malcolm Miller
School: Masterman
Nominated By: James Allen – Counselor
When you meet Malcolm, you realize instantly you've met a kid who's going places. In fact, many places–and constantly adding more! First, you have to keep up with his jet stream of enthusiastic chat. It's jam-packed with excitement and optimism, which is impressive when he shares that he entered  the foster system a few short years ago. Now, happily settled in his best friend's house, he tackles his days and his many interests with the energy of someone who feels purpose behind what he pursues.
He started at Masterman in middle school and quickly dove into the various clubs and other opportunities his school offered. He says the most significant decision he made in 7th grade (and possibly over his entire school career) was joining the Debate Club. "It taught me helpful, applicable skills about public speaking, and about politics. It continues to help me even now." He notes with pride how well his team did in a mock trial against private schools with many more resources. "Knowing how hard we worked and how well we collaborated gave me so much confidence. These students and teachers are really the greatest people to work with."
Of his many activities, he's proud of his role with the United Minority Council, a new mentorship program at Masterman, started by last year's seniors. As a program that connects high school mentors with middle school mentees, the program struggled to take solid footing during virtual school. "I showed so much initiative last year, the founding seniors asked me to step up and play a bigger role. It takes a lot of time but it's very fulfilling because it's work I want to work on! The mentorship matches are based on shared identities and it's fun to pair my friends with their matches and see how they connect and work together. Then we get to hear reports of how they solved a problem together or how someone's doing great on tests."
He also credits his fellow Council members and the new Equity Coordinator, Ms. Robinson for their hard work and help with the UMC. "We only meet one a month but so much happens between meetings I'm always surprised at how much got done!"
Outside of school, Malcolm is an environmental activist as part of Philly's Earth Alliance. "Exposure to direct action, like seeing the adults and how committed they were, and getting to write on behalf of Earth Day made me realize I wanted to be in a city community doing work for my community." (You can read the OpEd Malcolm wrote for the Inquirer about the City's choice to give certain companies tax breaks when they were creating environmental hazards and accused of poor treatment of workers, here.)
Juggling all those activities while maintaining a stellar academic record got easier once he was folded into his foster family and part of a safe, supportive environment. "Living with my best friend is great!" Malcolm says with a big smile. "We can work on homework together, we're in the same clubs and classes – like, right now we're representing the same country at a Model United Nations Conference so we can ask each other questions about the project. So that's convenient and awesome – and I get to learn about sports and video games I wouldn't otherwise have been exposed to."
When he's focused on school, between all of these other activities, he likes History the best. He self-reports avoiding STEM at all costs but somehow we think he'd excel at that too.
He's currently applying to college programs in Sociology and Urban Studies, to be a social science researcher. He has been pursuing his own research through the University of Pennsylvania's Youth Civic Engagement Project, which he learned about from his 10th grade African American history teacher, Ms.Taylor. "The description on Google classroom wasn't clear about just how involved it would be," he says with a laugh. "But I stuck with it. It gave me the confidence to do my own research, with total autonomy in how I do it or manage my timeline or when I finish it. I also got a mentor-collaborator doctoral student at Penn who is also so supportive. It's very cool to work with someone who's interested in what I'm interested in."
Malcolm's research is focused on how undocumented Black and Latinx people build trust with the community organizations that are there to help them – what is it that helps overcome hurdles of distrust? Is it the body language, the physical space, the location of the service, the representatives (ie whether they look like they come from the same background) – what are they looking for most? Spoiler alert — so far he's found the most significant factor is the forum in which it takes place. For example if it's a hotline, does it help provide translators, or help guide what to ask? And awareness, usually by word of mouth and/or social media, is key.
Of the 12 schools he applied to he's heard back from four (accepted to all so far!) but he's still waiting on his favorite.
We asked Malcolm our usual questions about being nominated as Student of the Month and some other fun facts that help make him who he is:
1. What does being named Student of the Month mean to you? I knew previous winners and thought it was a long shot. Being surrounded by high-achieving people, it becomes the norm. So it feels really good.
2. Why do you think you were nominated as Senior of the Month?As high-achieving as my school is, I do think it's uncommon to be involved in THIS many things. And I care deeply about all the things I'm doing; they matter a lot to me and I put so much time into them. I come to school so I can get to some of the stuff I love most.
3. You were nominated by your counselor, Mr. Allen . Explain your relationship to him? Why do you think he nominated you specifically? I met my counselor in late middle school, working on the high school application process. I hadn't expected to get help with that, so it was nice to realize you have support. It's great to have someone who knows you well and supports you, helping you craft messages for college. I hear across the District it can be tough to find good counselors who are attentive and I don't have that problem!
"Malcolm is a very inspiring, proactive advocate for positive change in both our building and our community," explained Mr. Allen. "He is extremely hard-working, and loves to work with people. And while it's clear he's a natural leader, he does it with grace, not just enthusiasm – he's very approachable, kind, and friendly — even if things don't go his way. Malcolm is simply an amazing student and even more importantly, an amazing human being. He's been through a lot of changes in the last few years and has just really grown in the process."
4. What is one thing you'd like to share about yourself that most people don't know about you? Over the summer I took a flamenco dance class. I'm maybe 2% better than I was before but it was really fun and fun to do something just for its creative side, instead of academic. I knew nothing about it, it was outside my comfort zone and not at all aligned with everything else I do. (We had to ask – did he plan to  keep up with it? Yes! He will start going to monthly workshops in February!)
5. What do you enjoy most when you are not at school? Activities with my family – like, cooking and then eating the food we cook. It's great to look around and feel loved and supported. My favorite meal to cook — brussel sprout flatbread with hot honey.
6. In your opinion, what is the best thing about attending school at Masterman?How student-driven a lot of the initiatives are. We want to do a lot of things and sometimes the teachers don't have time to help us with them all. So the students start great programs even without adult support. Then we compete with the private and suburban schools that have more resources and coaches, but we're totally on par with them. It's a testament to our students! And we didn't rely on anyone but ourselves – those management skills will be helpful in the future.
7. In your opinion, what is one thing that the School District could do to improve our service to students? Providing more challenging options like the kinds we have here, for more students at more schools. I'm lucky to be here and I know it. I'd have been challenged by my neighborhood school but I wouldn't have had IB or honors classes to choose from. It's a disservice to students to not have those options available – never even giving them the chance to.
Congratulations again Malcolm – and best of luck as you pursue all of the many interests and career goals you have — now and in the future!