District Students Participate in CHAMP Career Day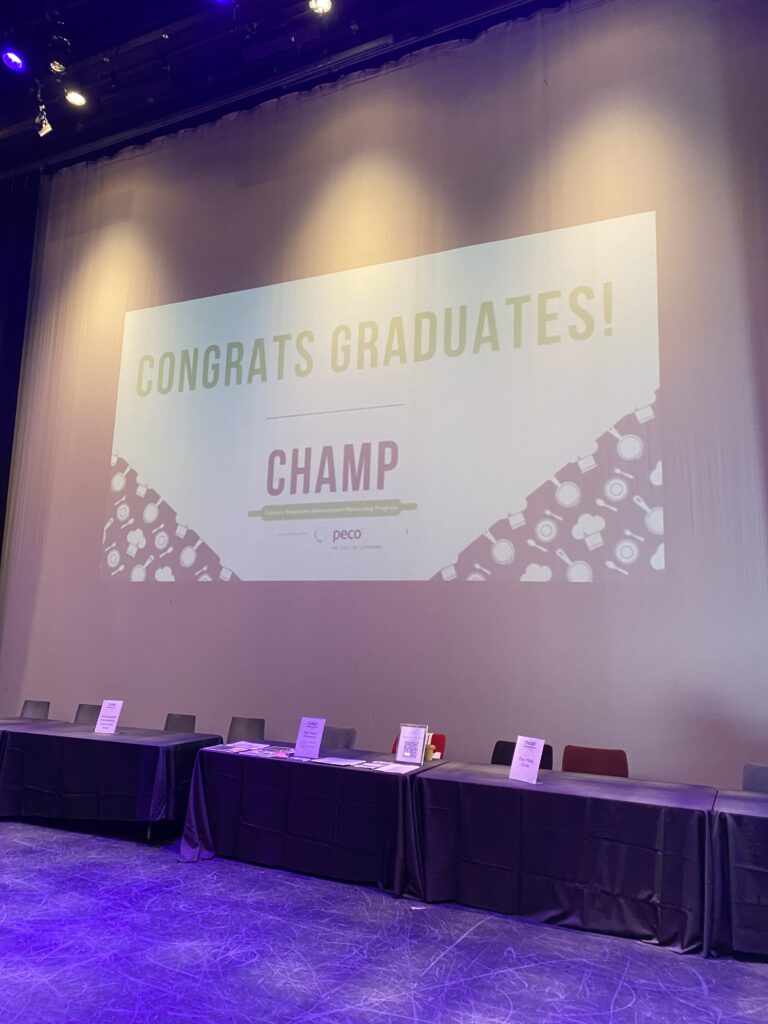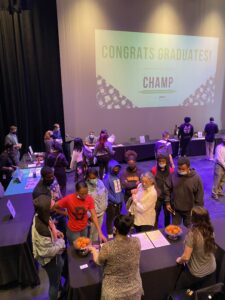 More than 90 seniors from Thomas A. Edison, Murrell Dobbins Career & Technical Education, Benjamin Franklin, A. Philip Randolph Technical, South Philadelphia, Swenson Arts and Technology, George Washington and Jules E. Mastbaum Area Vocational/Technical High Schools headed to FringeArts for CHAMP Career Day on Monday. Throughout the morning, students met with various businesses looking to hire or recruit for post-secondary options and celebrated the students' completion of CHAMP (Culinary-Hospitality Advancement Mentorship Program).
In February, the District announced a new mentorship program developed in partnership with FringeArts and presented by PECO that would provide more than 650 of the District's culinary and baking students with exposure to chef demonstrations, restaurant visits, internships, and professional development opportunities. Since then, there's been various workshops, including:
Catering 101 with Laura Fehrie, Director of Catering, Jose Garces Catering
Restaurant Etiquette with Ben Flecia, Senior Marketing Director, PA Restaurant and Lodging Association
Back of House, Vendor Relations with Nick Durbin, Director of Sales, Chef's Warehouse & Susannah Mauro
Northeast Regional Director of Sales, San Pellegrino
Building a Personal Brand with Gia Vecchio, Fox Glove Communications
Knife Skills with Charlie Schmidt, OIC
Front of House Operations with Emma Richards, CookNSolo
Farm to Table: Kimchi Demonstration with George Madosky of Fork, High Street Hospitality
Catering Cooking Demonstration with Dawn Frazier, Ms. Dawn's Catering
Chocolate Demonstration with Éclat Chocolate
Participating CHAMP Businesses included: The Philadelphia Opportunities Industrialization Center, Inc, Garces Events, Community College of Philadelphia, Pennsylvania Restaurant & Lodging Association, CookNSolo Restaurants, La Peg, Éclat Chocolate, Peachtree Catering & Events, FMC Hospitality, 13th Street Kitchens, High Street Hospitality Group, Marriott Hotels & Resorts, SFC BARS, Cicala at The Divine Lorraine, Vernick Food and Drink and Renaissance Philadelphia Downtown Hotel.