District Graduates Receive More Than $153M in Scholarships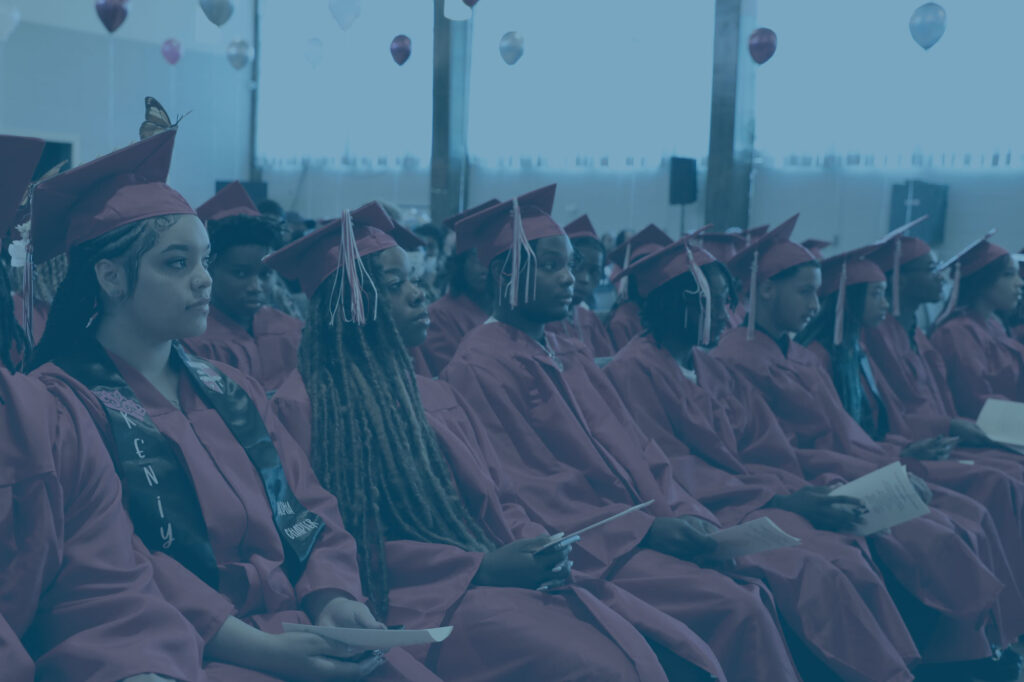 Just two weeks ago, the School District of Philadelphia wrapped up its graduation season and celebrated a significant milestone for roughly 7,500 graduates who received their high school diplomas. Today, the School District of Philadelphia is proud to announce that this year's graduates were awarded more than $153 million in scholarships.
"As the Class of 2022 looks to leave its mark on a new chapter, we are so proud of all they have achieved during their time in the School District of Philadelphia, especially as they overcame challenges stemming from the pandemic," said Superintendent Tony B. Watlington Sr., Ed.D. "Scholarships can make a difference in whether students pursue higher education, so we are proud to offer college-access programs and partner with organizations that help connect students with scholarships so that they can continue their academic journey."
Among this year's graduates, Constitution High School senior Tatiana Williams-Taylor was one of 150 exceptional high school seniors nationwide to receive the National Coca-Cola Scholarship, earning her a $20,000 scholarship and supporting her full-ride offer from Duke University. She was also awarded a scholarship from the Philadelphia Public School Retired Employees Association (PPSREA) Foundation.
"Receiving these scholarships means more than words can explain," said Wiliams-Taylor. "I was concerned about paying for books, study abroad possibilities, a new laptop, and other educational expenditures in addition to the full scholarship I earned from Duke University. But now that I am stable financially and can completely concentrate on my education without having to work throughout my first year of college, I have no anxieties."
Carver Engineering and Science senior Toluwanimi Olaleye was named 2022 Miss Philadelphia Outstanding Teen and was awarded more than $82,000 in scholarships.
"To me, the money I've received in total is a true blessing," said Olaleye, who will be attending Emory University's Oxford College Campus and majoring in Psychology and minoring in Ethics. "I'm able to attend college with no fear in regards to how I'm supposed to pay for my tuition and that financial burden has been completely lifted off of my family. For that, I am eternally grateful and I'll continue to work hard so that none of this monetary value goes in vain."
South Philadelphia High School senior Yahaira Alcantara earned more than $30,000 in scholarships. She was the first in her family to graduate from high school and will be a first-generation college student when she attends LaSalle University in the fall to study Social Work.
"Receiving these scholarships means everything to me. It's recognition of the hard work I've put in over the last four years, and it has provided me with confidence as I begin this next chapter," Alcantara said. "I'm so proud to not only do this for myself, but for my family. I'm changing my family's legacy, and it's really exciting."
Science Leadership Academy senior Karston Singleton will be attending Rochester Institute of Technology in the fall and majoring in Film and Animation- Production Option. Singleton was awarded more than $51,000 in scholarships for his first year of college.
"What this means to me is a sense of accomplishment," Singleton said. "I tried my best not to be bogged down by my academics, and spending ample amounts of time on filmmaking certainly made school harder. Even still, I was able to get lots of scholarships, making it so my family isn't paying anything out of pocket for right now."
Students have chosen to move into different post-secondary pathways, including joining the military, entering the workforce, attending a trade school or a college or university. This year's graduating class produced college-bound students attending a variety of colleges and universities, Ivy League institutions and Historically Black Colleges and Universities, locally and in states across the country. These scholarship numbers were self-reported by students to their corresponding high school.