Office Depot Teams Up with District to Distribute more than 1000 Backpacks Filled with School Supplies to Louis H. Farrell School Students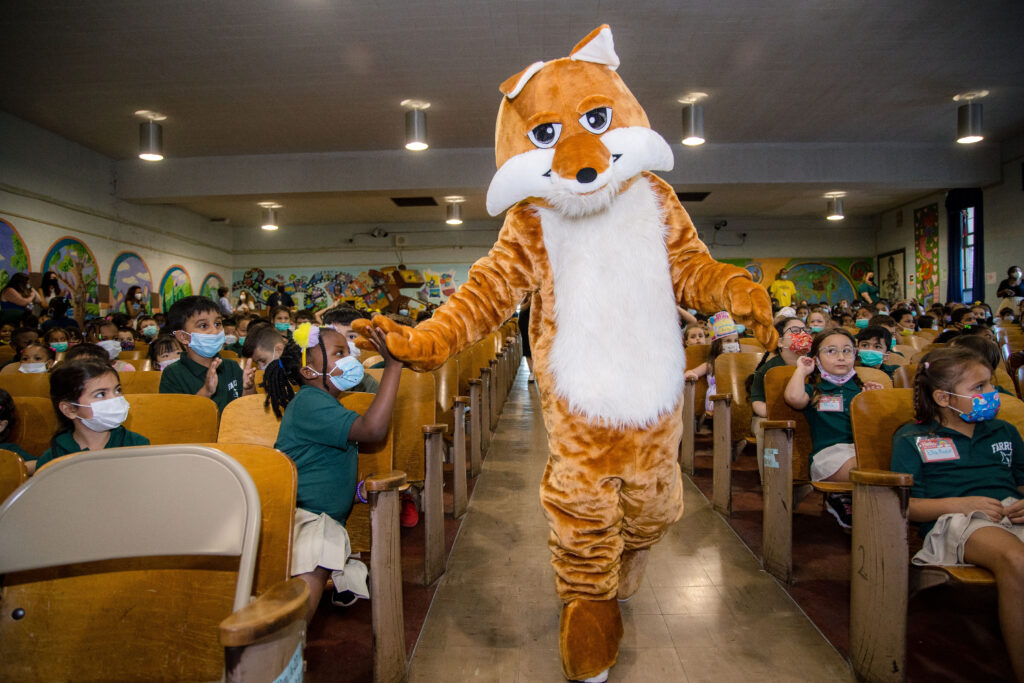 Office Depot's Start Proud!® Backpack Event and All-Star Teacher Surprise on Wednesday, Aug. 31
On Wednesday, Office Depot teamed up with the School District of Philadelphia to support students, parents and teachers at Louis H. Farrell School, a Title I elementary school in Westminster, through the company's Start Proud!® program.
During the back-to-school celebration, Office Depot distributed more than 1000 backpacks to Louis H. Farrell School students filled with school supplies like notebooks, composition books, crayons, pencils, highlighters and more. Overall, each backpack bundle provided more than $100 of economic relief to each recipient family.
"The best investment that you can make is in education to support our future generations and we are grateful to our partners who invest in our school communities and students," said Superintendent Tony B. Watlington Sr., Ed.D. "So a big thank you to Office Depot for their fifth year of this partnership. And, thank you to our Office of Strategic Partnerships for leveraging these amazing partnerships like we see today."
With support from Boise Paper, the school also received 1,000 Office Depot® OfficeMax® merchandise cards to help provide students with additional supplies throughout the year.
Andrea Gonzalez was surprised with Office Depot's All-Star Teacher Award in recognition of their dedication to education and extraordinary contributions to the school. The teacher received products from Office Depot valued at nearly $2,000, including:
·   Epson® EcoTank All-in-One Printer
·   ASUS® ZenScreen™ 14″ FHD LED Portable Monitor
·   FlexiSpot Mobile Height-Adjustable Desk
·   Serta® Smart Layers™ Bonded Leather Mid-Back Chair
Local Office Depot and OfficeMax stores are also raising donations with a three-month campaign to benefit Louis H. Farrell Elementary. This will enable the school to receive thousands of dollars' worth of additional school and tech supplies, furniture and more. Customers who want to help support the school can make a donation at the checkout counter at their local store through Saturday, Sept. 24. As of now, the in-store donation drive is estimated to be upwards of $30,000.
Nationwide, Office Depot will donate and distribute approximately 18,000 backpacks filled with school supplies to students attending more than 25 Title I schools through its Start Proud!® program.
For more on how Office Depot is supporting students, parents and teachers click here for a recent press release.