Samuel Gompers Hosts Surprise Retirement Celebration for Crossing Guard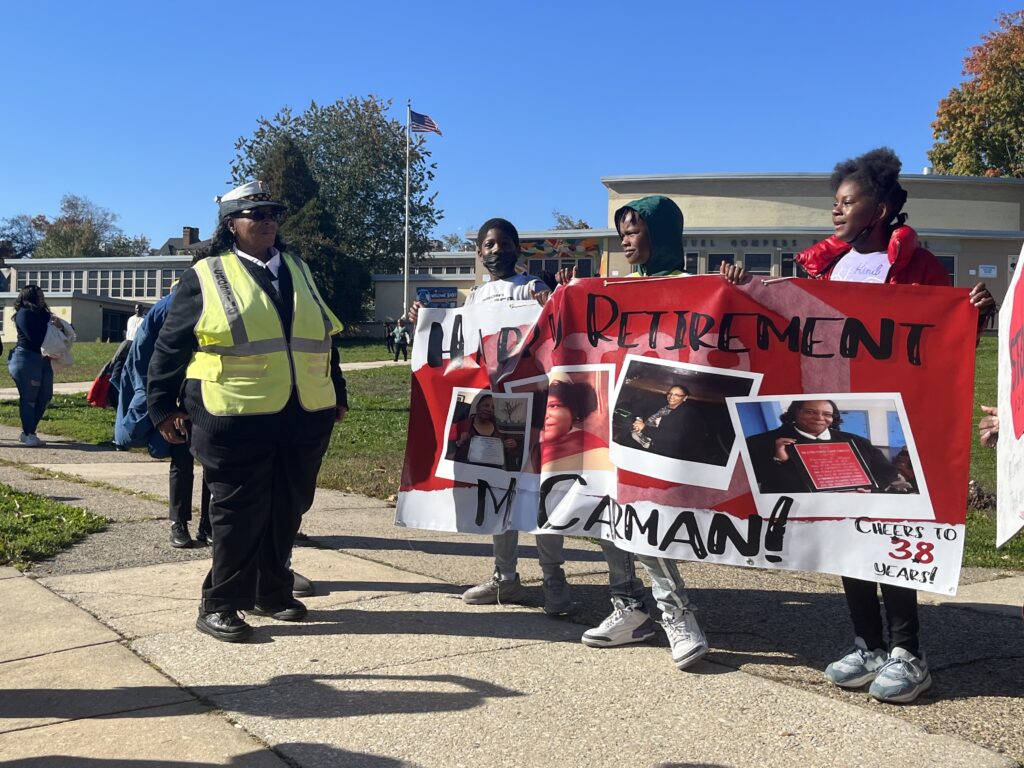 On Friday, the Samuel Gompers School hosted a surprise retirement celebration for Carman Harris, who officially retired after being with the school as a crossing guard since 1984.
Harris has become a staple of the Samuel Gompers community and served as Home and School President, CEO of Gompers' United Parents for Successful Children and an active member in the community. She crossed generations of students at the school, including current students and their families.
"Ms. Carman is the matriarch of Gompers School, with thirty-eight years of crossing our students and so much more," said Gompers principal Phillip DeLuca. "Today's event was to show her how much we love her and appreciate her for what she's done and meant for this school community. She's a one-of-a-kind, a unicorn, a one-in-a-million and we wanted to make sure we sent her off properly. She was all of our heart and soul and who we are as a family, so part of us will be missing moving forward."
The school celebrated her with an afternoon assembly, followed by a celebratory final crossing and a gathering after school with current and former Gompers staff, community members, families and students.
"It's overwhelming, exciting and heartbreaking all at the same time," Harris said. "I'm surely going to miss it. It takes a village, and I always said that Gompers was part of my village – the children, the families, and me getting to know 38 years worth of children and families. I have so much love for this school and everyone. I'm truly going to miss it."
Thank you, Ms. Harris, for your service to our District!