District Leadership Run with Special Olympics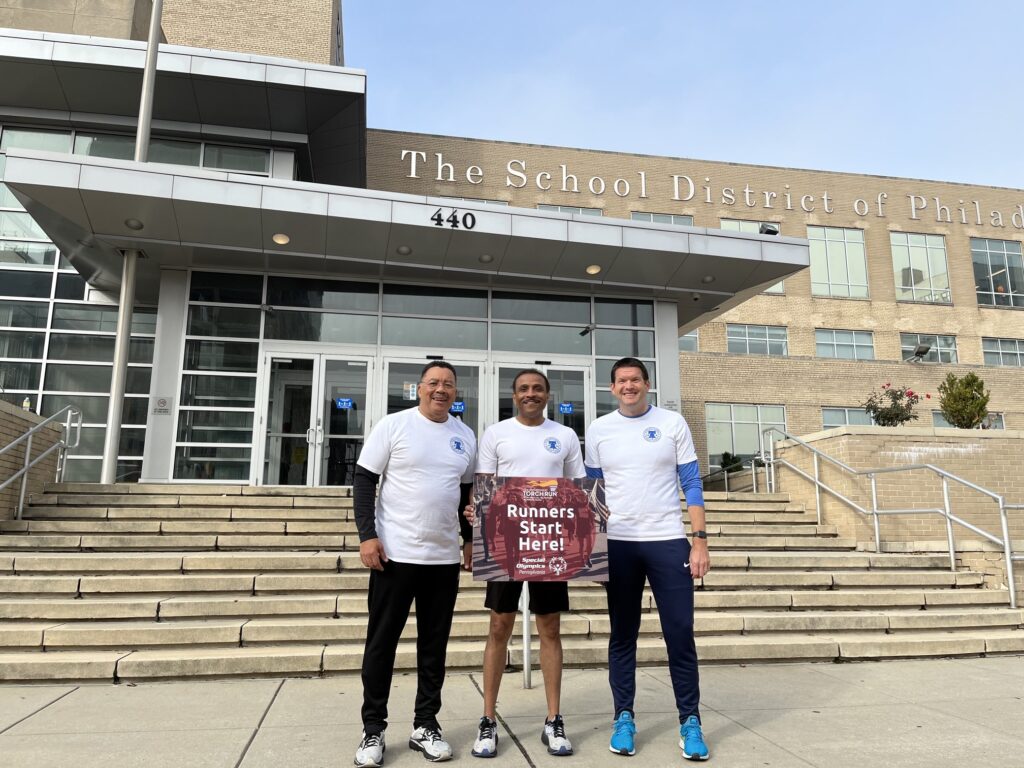 Superintendent Tony B. Watlington, Ed.D., Chief Safety Officer Kevin Bethel and Executive Director of Athletics Jimmy Lynch participated in Special Olympics Pennsylvania (SOPA)'s annual Unified Fall Festival Torch Run, a 26-mile non-competitive run consisting of 19 legs from XFINITY Live! Philadelphia to Villanova University.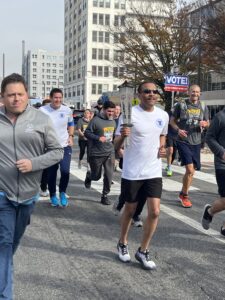 Friday's Torch Run stopped at the School District of Philadelphia headquarters during the ninth leg of the run, before continuing to the Dilworth Plaza at City Hall.
Hundreds of runners including law enforcement officers, SOPA athletes, elected officials, other school officials and businesses helped ensure the torch completed its 26-mile journey and arrived at Villanova University to kick off the Fall Festival competition.
The School District of Philadelphia is proud to work together with Special Olympics PA to support a City of Inclusion, and to "Unify the District" by activating youth, engaging educators, and promoting welcoming and supportive school communities where all students feel empowered and accepted. The Unified Champion Schools program, pioneered by the Special Olympics, intentionally promotes meaningful social inclusion by bringing together students with and without intellectual disabilities to create accepting school environments.
Forty-two schools in the School District of Philadelphia are Unified Champion Schools in 2022-2023. The Philadelphia Public League's Unified Sports Division offers the following Interscholastic Unified Sports
Unified Bocce
Unified Futsal
Unified Soccer
Unified Track & Field