Have a Happy Thanksgiving!
SHQIP | عربي | 汉语 | Français | ខ្មែរ  | Português | Pусский | Español | Việt
November 22, 2022
Dear School District of Philadelphia Parents and Families,
A year ago, I had no idea that I would be living in the great city of Philadelphia and serving thousands of students and families as Superintendent. Now, after five months, and as we approach the Thanksgiving holiday, I have many reasons to give thanks. I am thankful to reside in a beautiful city with such a rich history. I am thankful for the warm welcome from the Philadelphia community. And though we have a lot of work ahead of us, I am grateful to have joined a team and community that is deeply committed to the well-being of our children. Yes, I am excited and encouraged for what's to come.
My hope is that you all will take full advantage of the holiday break to rest, refresh, and take good care of yourselves. Practice healthy habits — wash your hands frequently, keep a sensible distance from others, wear a mask when appropriate and stay home if you feel ill. This time of year, it's also important to consider protecting yourself and others by getting a flu shot and a COVID-19 vaccine or booster if you haven't yet done so, and testing yourself and your children before and after large gatherings, if you have COVID-19 symptoms, or have been exposed to someone with symptoms. To find a vaccine or booster location near you, visit www.vaccines.gov.
In addition, December is 'Test-Giving' at the School District of Philadelphia. Starting December 12, families can pick up free at-home test kits at our five school-based testing locations listed here. Test kits will be available for pickup, while supplies last, Monday through Friday from 9am to 6pm. Meanwhile, individual schools will continue giving away free test kits to students as needed.
Please enjoy this holiday season and come back refreshed, ready to partner with us in the ongoing work of becoming the fastest improving large, urban school district in the country!
Happy Thanksgiving!
In Partnership,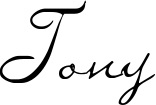 Tony B. Watlington Sr., Ed.D.
Superintendent
The School District of Philadelphia