District Announces the official launch of Kooth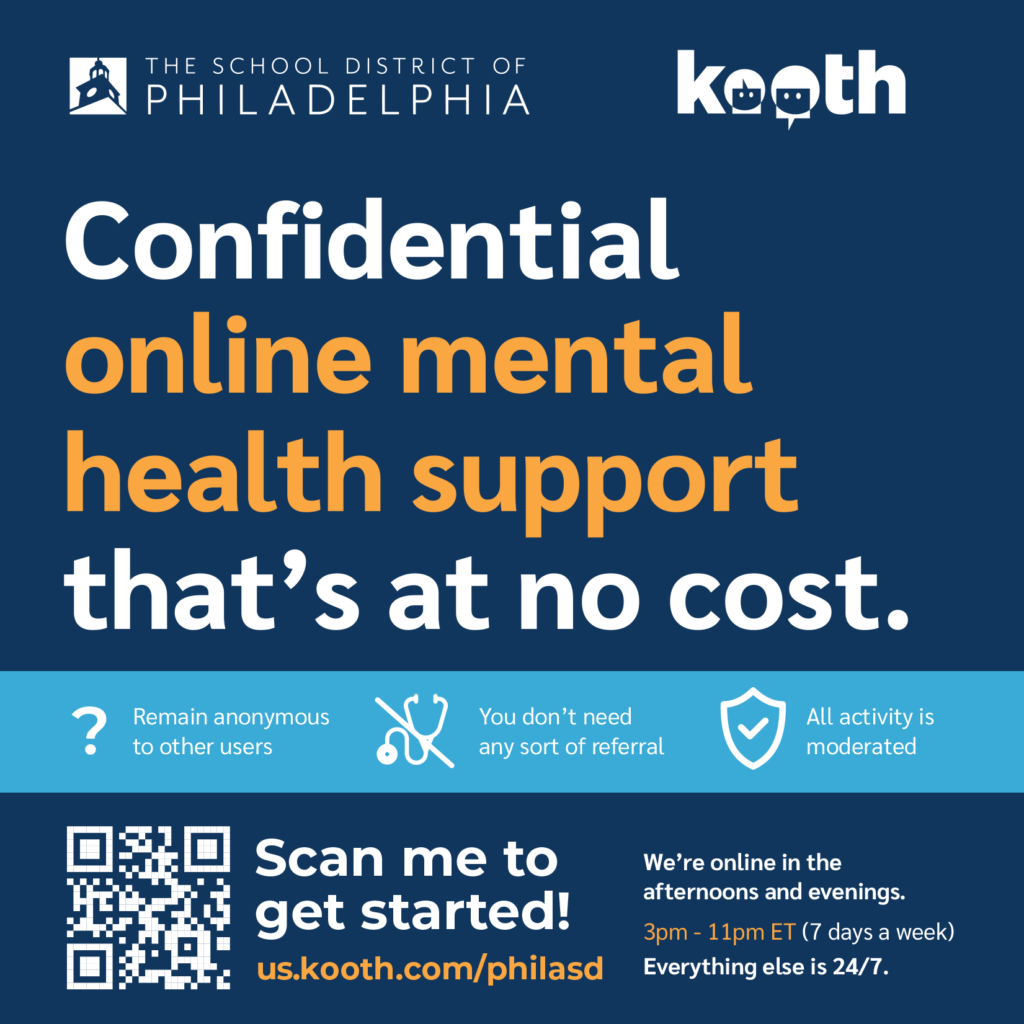 February 21, 2023
Dear School District of Philadelphia Parents and Families,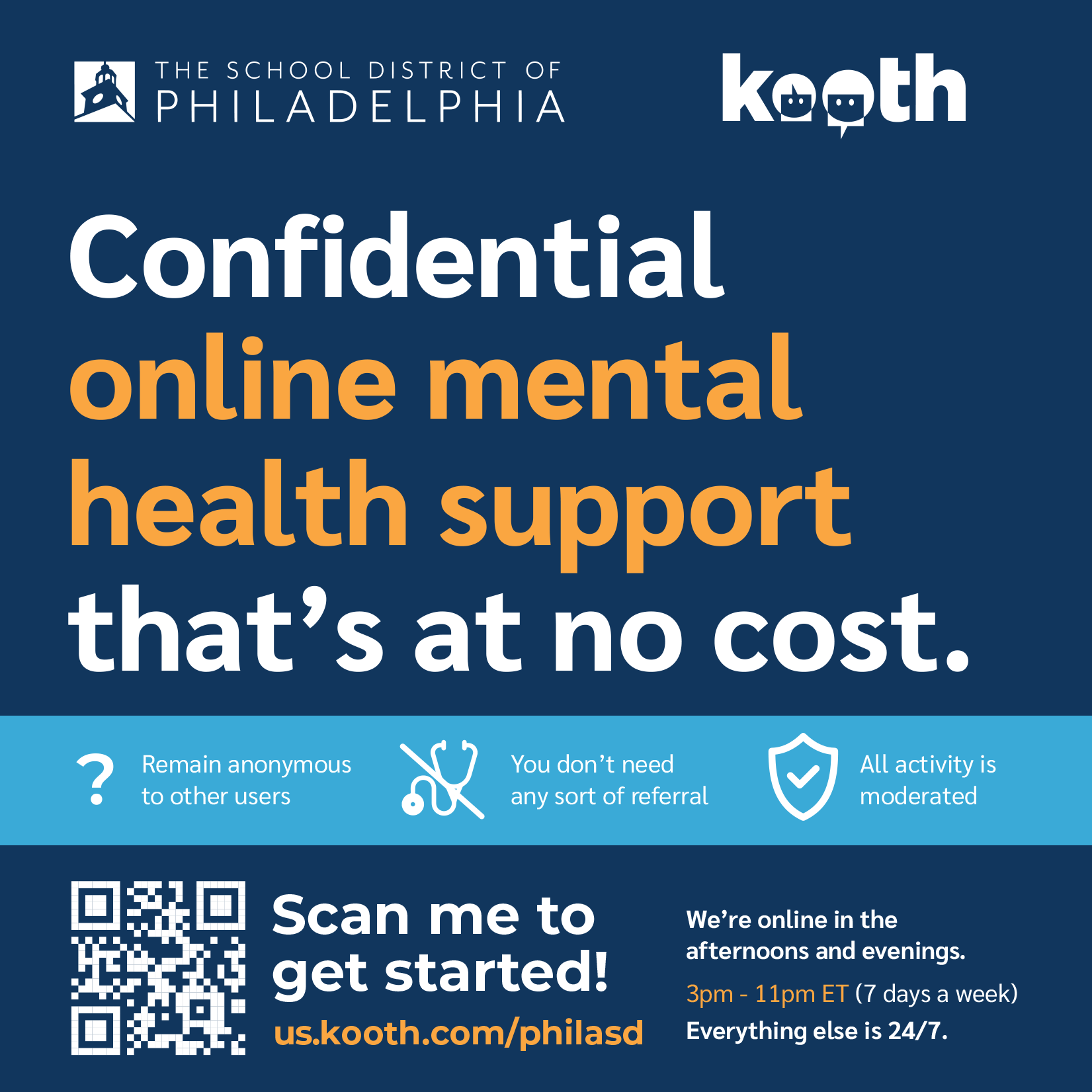 We are very excited to share that today, the School District of Philadelphia is officially launching Kooth – an online mental health and well-being platform designed to provide students with access to personalized, digital mental health and wellbeing resources! Kooth will be available 24/7, at no cost, to high school students District-wide.
The School District and Kooth representatives will be hosting two informational workshops for parents where we'll discuss more about Kooth, the services offered to students and online safety procedures and protocols. The workshops will be held on Tuesday, February 28 at 10:00am and 6:00pm. If you would like to participate, you can join the 10:00am session here and the 6:00pm session here.
If you decide together with your child that you'd like to utilize Kooth now or in the future, signing up is easy. Visit us.kooth.com/philasd and click the yellow Join Kooth button. If you'd like to learn more about Kooth, you can review this Parent FAQ, which can also be found at the bottom of the Kooth website.
The mental health of our students remains a top priority. We hope that Kooth will be a helpful resource for our high schoolers if and when they need it!
In partnership,
Tony B. Watlington Sr., Ed.D.
Superintendent
The School District of Philadelphia