Invitation to Participate in the Core Instructional Resources Process
Coming soon: SHQIP | عربي | 语 | Français | ខ្មែរ | Português | Pусский | Español | Việt
March 8, 2023
Dear School District of Philadelphia Parents and Families,
The School District of Philadelphia is committed to providing an excellent education for all students in every school, wherever they live. The curriculum that educators teach in classrooms, and instructional resources – tools that educators use to apply the curriculum – are important components in delivering that excellent education.
In alignment with the Board of Education's Goals and Guardrails, we believe that our students deserve equitable access to high-quality, standards-aligned, curriculum and instructional resources that support their academic success. Currently, the District is in the process of seeking new instructional resources to complement our culturally responsive curriculum in the subject areas of: PreK -12 Math, PreK-12 English Language Arts (ELA), PreK-12 Science, Grades 3-12 English Language Development (ELD), and K-12 Special Education Supplemental Resources.
In addition, we believe that parents and families are partners in the education of their children. As such, we invite you to participate in the selection process for our new instructional resources. There are a number of ways to be involved.
Share your feedback on the most important things the District should consider when selecting instructional resources as an active participant in upcoming focus groups, strategy discussions and more. To indicate your interest in actively participating, please complete this form.
Share your feedback on the most important things the District should consider when selecting instructional resources by completing this survey.
To learn more about our vision for curriculum and instructional resources, attend one of the weekly information sessions held every Wednesday from 3:30 PM – 4:30 PM. To register click here.
Meet some of our potential instructional resource vendors at our upcoming Vendor Meet & Greet. The event will be held at our Education Center 440 N. Broad Street over the course of three days (you are invited to attend any or all of the days):

Saturday, March 18, 2023 (9:00 AM – 3:00 PM)
Sunday, March 19, 2023 (9:00 AM – 1:00 PM)
Monday, March 20, 2023 (9:00 AM – 7:00 PM)
We will share additional opportunities for your feedback in the future. In the meantime, thank you for taking the time to partner with us in creating a more excellent and high-quality education for our children. Your participation in this process will help the School District of Philadelphia achieve our goal of becoming the fastest-improving, large urban school district in the nation.
In partnership,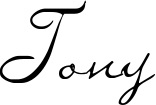 Tony B. Watlington Sr., Ed.D.
Superintendent
The School District of Philadelphia