April Senior of the Month – Basir Samit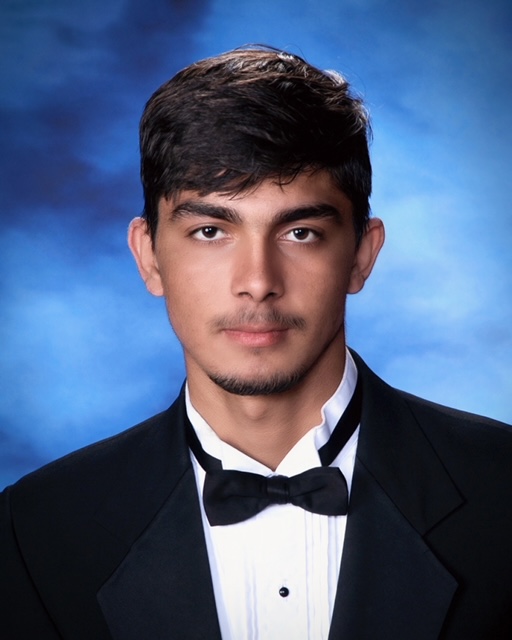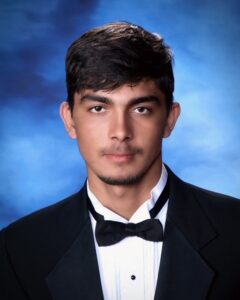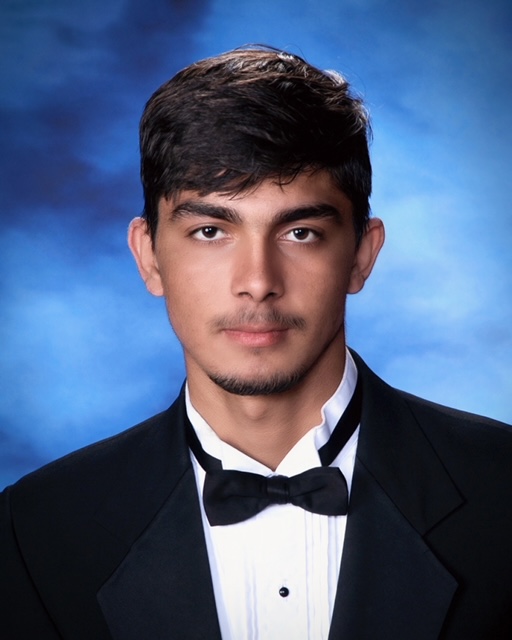 Basir has had more adventures in his young life than most will have in a lifetime. When the government in his homeland of Afghanistan changed, his family had to relocate to Philadelphia. His journey to get here took him through 3 countries and five cities, over several months, living in temporary housing and sometimes stretches without much food. When they arrived, they had 6 months of support to transition, then they were on their own. The rest of his family remains overseas. He admits his story is a little different from most, and thinks about writing a book about it all, in the future.
When he, his brother, sister, and parents first arrived in Philadelphia, they lived in Germantown and he started high school in Roxborough, but their family was among the only refugee families there, so they began searching for a better fit. Meanwhile, all three kids were quickly mastering English. They found George Washington High School, which had a diverse community of people from a spectrum of backgrounds, so the family settled in Northeast Philadelphia, where his younger sister attends Baldi Middle School and his brother is following in his footsteps at GW.
In his single year at GW, he has not only mastered a new language, but he's also gotten stellar grades, never missed a class, and is on track to graduate, having participated in a special trades career program this year at Orleans Technical College to round out his graduation requirements. He has also found time to participate in all kinds of typical teenage high school activities. For example, in sports: this year, as a wrestler, he achieved 6th place at the District level. He's also active in Mixed Martial Arts. In his Social Science class, he participated in a project related to participating in the stock market (using fake money) and came in 3rd place in Philadelphia, and 9th in all of Pennsylvania among 1300 or so schools competing!
When he's asked how he can achieve so much against such hurdles, he says he's seen so much hardship, he wants to focus on getting the work done so he can move on to college and achieve his dreams of helping others. He makes a point of staying off of social media entirely, which he feels helps ensure he can stay focused and protects his time, to do the things he wants to do to succeed.
His college plans include a possible path in engineering. He's had a lot of help from the 12th-grade Assistant Principal, Ms. Riggs, who nominated him for Student of the Month. As the GW counselor for 12th grade, she's been in a position to help Basir with "everything" as he likes to say. "I felt like every day I came to her with something new. She always helped. She helped me get into the CTE program, and now I'm on track to graduate on time; she helped me with my senior project. She's so kind." He's currently looking most closely at Temple and CCP, to balance costs against the expense of his family getting green cards. He thinks it would be better if there was free or affordable college for people in the U.S., who earn good grades and test scores but can't afford higher education.
He is excited to take the next step, and make his family proud, especially his dad, who he challenges playfully, "I told my dad I want to be more famous than him someday. He's been such a great dad and a real hero. He checks in on me and encourages my hard work. He was the first person I called when I won this award."
We asked Basir to share his answers to our favorite questions: 
1. What does being named Student of the Month mean to you?
I'm very proud to be recognized for my hard work. I'm excited to call my family tomorrow in Afghanistan and tell them about this honor amongst all the students submitted. I'm especially proud if I'm the first Afghani student and the first at GW to win this honor.
2. Why do you think you were chosen for Student of the Month?
I think there's something about the courage and effort I've put in, as a reflection of the situation we've gone through, me and my family. We arrived here with a different language, different culture, and no friends. We just did it. My family supports me entirely; I couldn't do it without my family. My siblings are also doing great in school; both honor roll. So I think we really earned the respect of our teachers.
3. You were nominated by your counselor Ms. Riggs. Why do you think she nominated you?
Ms. Riggs is unbelievable. She's been here for like 15 years and she's the best. Everyone loves her. She's very kind. She's the 12th-grade Assistant Principal, but she helps everyone. I went through times when I felt like I was coming to her every day with some sort of problem to solve and she just said ok no problem and helped me out. I think she nominated me because I have a pretty unique story. I left an entire life behind in Afghanistan. Second, I think she sees how respectful I am to everyone around me, and that I'm a good student.
4. What is the one thing you'd like to share about yourself that most people don't know about you?
I have a really big family back home. And we have REALLY good food in Afghanistan. The best Afghani restaurant here is in Bensalem but my mom makes amazing Afghani food. We don't have fast food much back home so I learned about cheesesteaks early in my time here.  Also, I'm a really good cricket player! I tried to get on a team here but I had a hard time reaching anyone.
5. What do you enjoy most when you're not at school?
I enjoy using my English. It's pretty cool to be able to function in a whole new language. It's really fun and I feel very accomplished.
6. In your opinion, what is the best thing about attending school at GWHS?
Everyone is so nice. I love this school. There's great diversity here too.
7. What is one way the School District can improve service to our students?
Add more world history to learn about poor countries so people understand the value of what they have- for example, I see students playing with or wasting their food. And, limit student access to technology and smoking so they focus more on their studies.
Basir, congratulations again. You've already conquered so much and we can't wait to see what you do next!