May Senior of the Month -Tysir Jones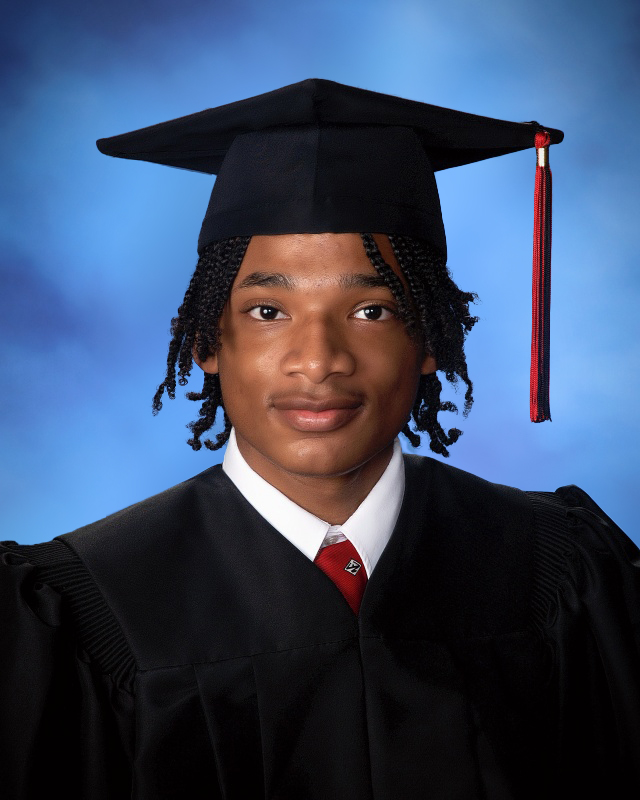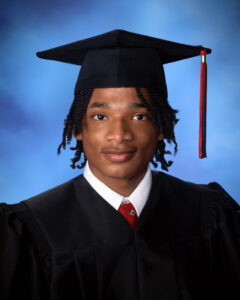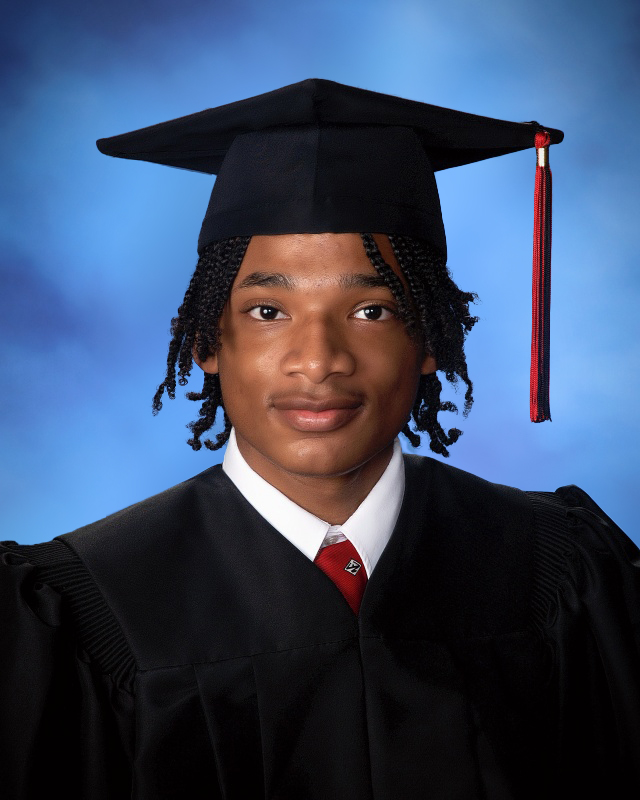 A Philly native, Tysir Jones is a meek and humble young man who will stop at nothing to be the best. One of Sayre High School's 2023 graduates, Tysir is well on his way to becoming a world-changer.
The one who shines among his peers, Tysir strives for excellence not only for himself but to be a shining example to his younger siblings and cousins. "Right now, my biggest motivation is my siblings, my younger cousin, and my mom. There aren't many role models in my family. I don't want my younger siblings and cousins to think that we can't do anything…I just want to go down the road first, and so that they can learn from me. And if they want to do the same thing I can be there to support them." Tysir is indeed a trailblazer, not only for his family but for his school community. "I also want to be a role model for the community, too. There are not many role models for young black men. All they see on the news is negative…I want to help my community, but I want to start with my family first."
When Tysir arrived at Sayre, it was during the pandemic. This was not a walk in the park for him like so many other students trying to navigate through the world of virtual learning. There were times he found it difficult to remain motivated while learning online. "You would literally have to go out of your way to simply understand something. You couldn't just raise your hand to ask the teacher. You had to email them and set up meeting times just so you could understand something." The conversion to online learning was quite a struggle for him, yet he persevered. During his junior year of high school, Tysir came back with a newfound motivation. "During my junior year, I came back stronger…I received all A's during my junior year. I just wanted to work hard. I wanted to go the extra mile just to make up for the mile that I didn't go…I kept asking for extra credit work. I wanted to work hard for the times when I didn't."
According to his nomination, "Tysir is a vital part of the Sayre school community and is always eager to try new things and seeking to sharpen his skills. He is the Vice President of the National Honor Society, and is active with the Hospital of the University of Pennsylvania Internship." Besides all this, Tysir works a part-time job at a nursing home and still managed to maintain his grades. When asked about his job working with seniors at the nursing home, Tysir smiled and said, "I like my job. I like to teach and play chess with the senior residents. I also like to ask them questions. I think learning from someone else's experiences is more than just knowledge. I talk to them on my breaks to learn things. I'd rather learn from someone else's experiences than just know about something."
Tysir is a role model and is a huge help to the students in his class. Tysir's dedication and motivation is what make him stand out from the crowd. "Out of the almost thirty years that I have been a secondary school counselor, it is rare that I have had the opportunity to work with a student like Tysir, said Stephanie Brown, School Counselor at Sayre.
Tysir desires to work in the healthcare field. During his weekly internship at the University of Penn, he interned in the Cardiology Department. My main focus when going there was to ask questions and learn from the other students. I also wanted to become comfortable in a hospital setting. He says that college is his next step as he wants to study biology, attend medical school, and become a physician. After speaking with Tysir, there's no doubt that he will become an excellent physician. Congratulations and a job well done to this future physician, Dr. Tysir Jones!
We asked Tysir some of our favorite questions: 
1. What does being named Senior of the Month mean to you?
I am surprised yet excited to be named May Senior of the Month! I am honored to have been selected amongst my peers. This award allows me to celebrate my accomplishments with the Sayre administration, teachers, my family and friends.
2. Why do you think you were nominated for Senior of the Month?
I think that I was nominated for May Senior of the Month because of my hard work in the classroom, the work I am doing to prepare for my future, as well as maintaining a level head.
3. You were nominated by Ms Brown. Explain your relationship with her. Why do you think she nominated you specifically? 
Ms. Brown is my School Counselor.
4. What is one thing you'd like to share about yourself that most people don't know about you?
I like to stay busy with positive activities that are going to help lay my foundation or help to strengthen my foundation. Time is something that you can never get back.
5. What do you enjoy most when you are not at school?
I enjoy learning! Learning opens the mind. When not in school I like to learn without walls. I do this through internships, reading, and talking to others who are in the field that I am pursuing.
6. In your opinion, what is the best thing about attending school at Sayre High School?
The best thing about attending Sayre HS is the supportive faculty.
7. In your opinion, what is one thing that the School District could do to improve our service to students?
I think that the school district supplies more funding to the schools so that the schools can have an ongoing student-run paper or news center to keep students updated about opportunities and events in the school. Information is emailed to us, but many students bypass the emails because we live in a fast-paced society.