A Graduation Message from Superintendent Watlington
SHQIP | عربي | 汉语 | Français | ខ្មែរ | Português | Pусский | Español | Việt
June 13, 2023
Dear School District of Philadelphia Parents, Families, and the Class of 2023
As I reflect on this 2022-2023 school year, my first year as Superintendent of the School District of Philadelphia, I am proud of all that we have accomplished together. This year the District collaborated with students and families to develop a new strategic plan, Accelerate Philly – our roadmap for serving students, staff and community over the next five years.
After all of that, it's hard to believe that graduation season is officially upon us. Put plainly, I am thrilled for the Class of 2023. As I visited schools throughout the year I was, and continue to be, inspired by the stories that the seniors shared and the high expectations they set for me as the superintendent, and the District as a whole. These high expectations will have a direct impact on the future of our District and the city as a whole.
Indeed, the Class of 2023 is impressive. They are the first to complete the new Commonwealth of Pennsylvania graduation requirements. In spite of the challenges new requirements present, as of June 2, 88% of the class are on track to graduate. In addition:
203 graduating seniors were enrolled in International Baccalaureate programs
1,200 graduating seniors were dual enrolled in higher education
1,672 seniors will graduate with a Career and Technical Education Certification, enabling them to enter the workforce at competitive salaries
The class of 2023 has been awarded nearly $200 million in scholarships!
Congratulations and well done Class of 2023 – you have much to celebrate! For some of you, the journey to graduation included various challenges and adversities. But your hard work, resilience and determination has paid off. You have balanced life's hurdles and rigorous coursework to meet the academic requirements of your graduation pathway. You have graduated high school and earned your diploma, an extraordinary achievement!
In the coming months and years, some of you will enter the workforce or the military while others will continue your education. Regardless of the path you take, I encourage you to follow your dreams. Pursue your passion and purpose. Be discerning and courageous. You are the author of your story – make it a triumphant one!
In partnership,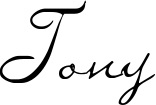 Tony B. Watlington Sr., Ed.D.
Superintendent
The School District of Philadelphia