It's the First Full Week of Summer!
Read in your language: SHQIP | عربي | 汉语 | Français | ខ្មែរ  | Português | Pусский | Español | Việt
Dear School District of Philadelphia students, parents and families,
This week marks the first full week of summer break for the students of Philadelphia. While we at the School District are busy preparing for a successful 2023-24 school year, we hope that you take the opportunity to participate in some valuable and fun activities this summer. Below is some information to help you enjoy summer to the fullest:
Continued Learning over the Summer
On June 26, 2023, Summer Academic Programming begins for enrolled District students. There are a few spots left in our Summer Learning Program for grades 1 through 7 at various locations. This program provides project-based academic enrichment in the mornings, and fun hands-on activities and field trips in the afternoon that support learning in the arts, athletics and STEM. Visit our Summer Programs website to register. From June 26 through August 3, all students can also access the District's free centralized tutoring program. This program supports Math, English, Science, Social Studies, and test prep for Keystone, PSSA, ACT, SAT, and PSAT. Learn more by visiting our tutoring website.
Regardless of whether your children are participating in summer programs, we encourage you to support their continued learning at home. Visit your local libraries to check out some of the books on oursummer reading list. ThisReading Rockets: A Guide for Parents is another helpful reading resource for parents and families, while this document of Summer Math Recommendationsprovides ideas to help students at every grade level apply skills in numbers, shapes, data, and patterns in the world around them. And remember that the City of Philadelphia also offers free and low-cost activities and programs for children and youth during the summer. Visitwww.phila.gov/familiesfor locations and additional information.
PreK-12 Student Registration
Early registration for Kindergarten through grade 12 enrollment is encouraged as it helps the District plan ahead and make sure that our schools are prepared to welcome all children on the first day of school. Please register your child as soon as possible by visiting our student registration website. The District also directly provides free, full-day preschool services to more than 9,500 PreK-aged children in partnership with Pre-K Counts, Head Start Partners and PHL PreK. For more information about our prekindergarten program and to register, please visit our Early Childhood website.
Summer Meals
Families can still access nutritious meals for your children during the summer. Visit www.phila.gov/food or call the Summer Meals Hotline at 215-770-4659 for the latest list of food and meal sites across the city, or text "FOOD" or "COMIDA" to 304-304 to find the meal sites closest to you.
Immunizations & Physicals
The District has partnered with a number of organizations to ensure that all students will have easy access to sports physicals and immunizations this summer. Through our collaboration with CityLife Health, Delaware Valley Community Health and Black Doctors Consortium, vaccines and sports physicals will be offered to SDP students at select locations through July and August. Physical and immunization services are provided to all students regardless of insurance status. Find dates and locations of the summer vaccination and physical events, see age and paperwork requirements for specific events, and book an appointment at www.philasd.org/vax.
Indeed, there is a lot to be done this summer in preparation for the next school year. I look forward to partnering with you, even during the summer, as we continue working to prepare all students to imagine and realize any future they desire. And I cannot wait to welcome your children back on Tuesday, September 5 – the first day of school.
In partnership,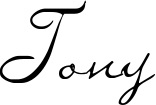 Tony B. Watlington Sr., Ed.D.
Superintendent
The School District of Philadelphia