School District of Philadelphia Hosts Hiring Events Now Through August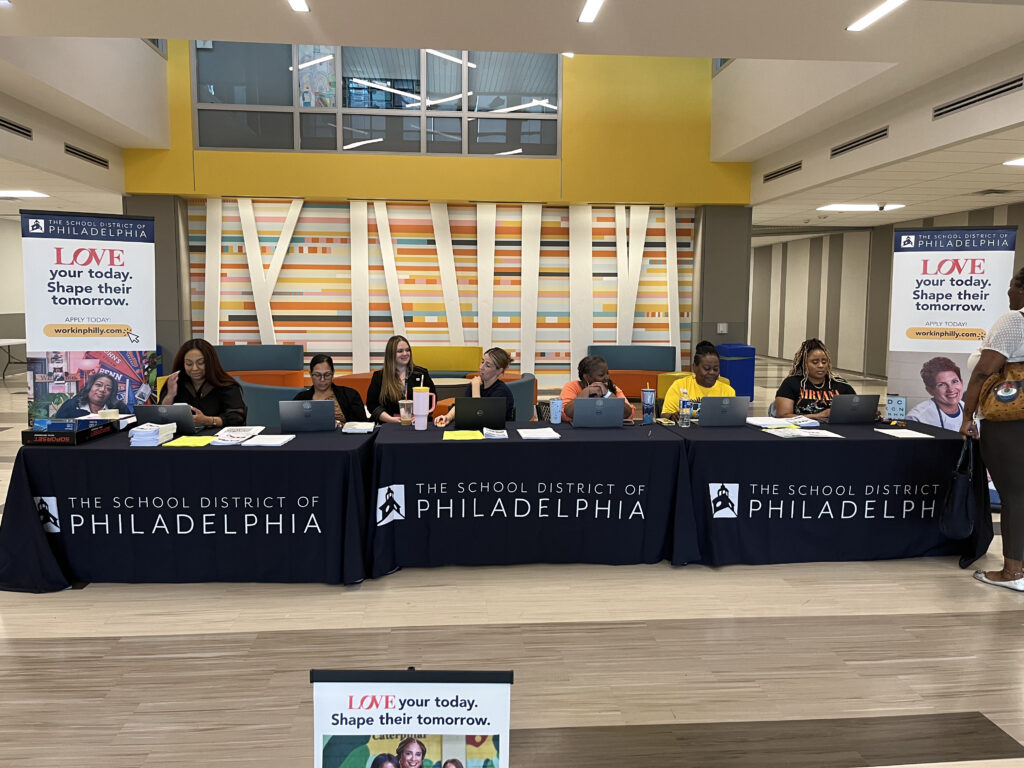 The School District of Philadelphia will host a series of hiring events for approximately 1,000 open school-based support positions across the District. These in-person events at select schools throughout the city will provide job seekers with the opportunity to meet with representatives from the Office of Talent and hiring managers to learn details about various available roles.
The events are:
Wednesday, July 12, 2023 | 10 a.m. – 2 p.m.
William D. Kelley School
1601 N. 28th St., Philadelphia, PA 19121
Wednesday, July 26, 2023 | 10 a.m. – 2 p.m.
Samuel Fels High School
5500 Langdon St., Philadelphia, PA 19124
Wednesday, August 9, 2023 | 10 a.m. – 2 p.m.
Edwin M. Stanton School
901 S. 17th St., Philadelphia, PA 19146
Open positions include:
Bilingual Counseling Assistant
Building Engineer trainees
Bus Attendants
Bus Drivers
General Cleaners
School Nurses
Special Education Assistant
Student Climate Staff
Supportive Service Assistant
Various Food Services positions
Interested candidates are encouraged to register, however, walk-in candidates are also welcome. Candidates will have the opportunity to apply, take any exam/interviews and speak with recruiters onsite.
More than 300 candidates attended the first event at Northeast Community Propel Academy. In addition to the District's Office of Talent Support Services hosting various hiring events throughout the summer, candidates, employees, hiring managers, and anyone else who might have a question or need support filling a job, applying to a role, or getting started in a new position can participate in Zoom office hours every Monday, Tuesday and Thursday from 1-2 p.m. Interested candidates who cannot attend the hiring events can still learn more and apply through Workinphilly.com. Those interested in teaching opportunities can visit teachinphilly.com.
###