School District and City of Philadelphia Reach Agreement Regarding School Openings and Management of Environmental Conditions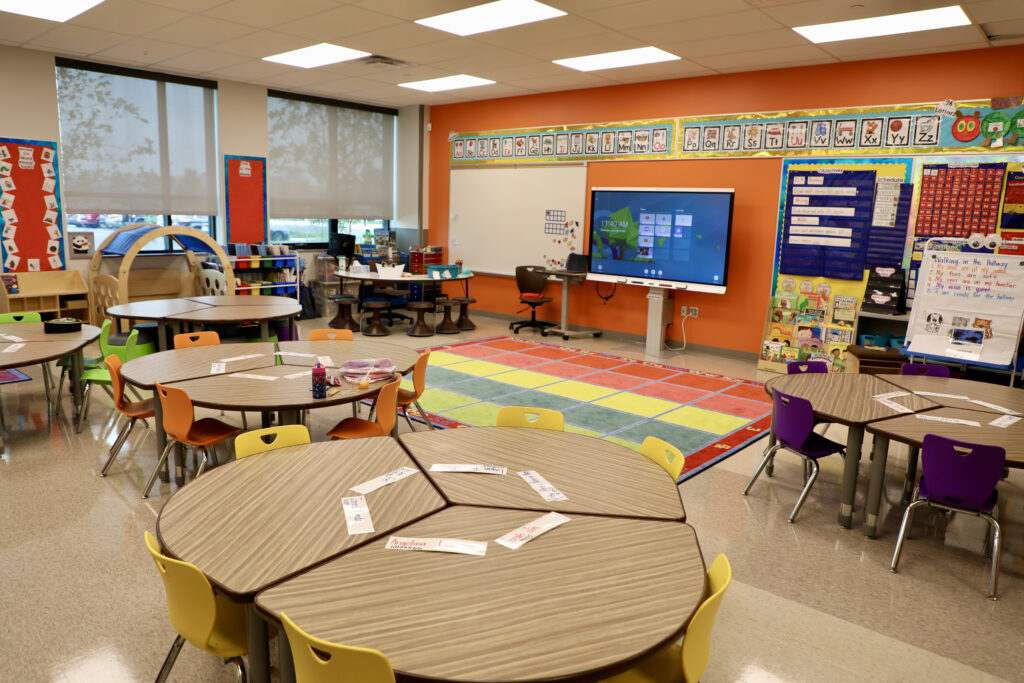 August 2, 2023
City of Philadelphia and School District of Philadelphia Announce Settlement in Lawsuit Concerning Environmental Management
The landmark settlement agreement sets protocol for school building inspections and reporting and allocates $2.5 Million to improve data management
PHILADELPHIA—The School District of Philadelphia and City of Philadelphia have announced a settlementto resolve the District's lawsuit against the City over a law passed in 2022 related to the City's oversight of how environmental hazards are managed in District buildings. In the Settlement Agreement, the District has affirmed it will inspect all school buildings twice annually and post reports from those inspections online in a timely manner. The terms of the Agreement also allocate $2.5 million from the Philadelphia Department of Public Health to the District to improve data management associated with environmental hazard reporting.
The settlement, reached after five months of vigorous, good-faith negotiations, reflects greater accountability and transparency around the District's environmental management. The City and School District worked diligently to reach the settlement, with the health and safety of students and staff as a constant guidepost and the shared recognition that in-person learning is critical for Philadelphia youth.
"The resolution of this lawsuit reflects the City and School District's shared priority of maintaining safe and healthy schools for students and staff while minimizing learning disruptions due to building closures," said Mayor Jim Kenney. "The City is grateful to our partners in public health and education for their collaboration in reaching this agreement. This is a significant step forward in enhancing efficiency and transparency in school facility inspections."
"This lawsuit by the District has always been about what is best for our school communities. This resolution provides more clarity around how schools will remain open and how the City's ordinance will be implemented," said Board of Education President Reginald L. Streater, Esq. "Students and staff can return to school with confidence in the District's asbestos management and our unwavering commitment to fostering safe and healthy school environments."
Between August 2022 and July 2023, every school facility underwent a thorough and rigorous asbestos inspection, consistent with the requirement of the federal Asbestos Hazard Emergency Response Act ("AHERA") to assess asbestos-containing materials and identify damage to be repaired every three years. Additionally, per the settlement agreement, every District building will have had at least one AHERA inspection during the 2023 calendar year.
"Our number one priority is ensuring the health and well-being of all Philadelphia residents," said Health Commissioner Dr. Cheryl Bettigole. "This agreement is a step toward ensuring that the city government and the School District are working hand-in-hand to protect our children and keep them in school. I look forward to continuing to build this relationship and making our schools safe and healthy places where our children are placed on the pathway to success."
Superintendent Dr. Tony Watlington also shared, "I am pleased that we were able to work with the City of Philadelphia to reach a settlement that promotes the health and safety of our staff and students just prior to the 2023-24 School Year. This settlement reflects the hard work the School District of Philadelphia has done to better manage its environmental programs. The City and District are committed to working together to keep our schools open for in person learning."
"The terms of this settlement agreement clarifythe roles of the City and School District in environmental management and will streamline the process for inspections of and reporting on school buildings," said Diana Cortes, City Solicitor. "In negotiating this agreement, the City's priorities were transparency andassurance that youth are able to attend school safely and consistently. We are confident that this outcome in partnership with the School District will achieve just that."
"This agreement recognizes the School District's progress and needs in continuing to strengthen its environmental management program, under the leadership of Chief of Operations Oz Hill and Victoria Fleming, Interim Executive Director of the Office of Environmental Management Services," said Lynn Rauch, District General Counsel. "We are gratified that the City has gained trust, during mediation, in the District's processes and commitments to safe and appropriate learning spaces for all young people, and that the Health Department is acknowledging and helping to accelerate our progress, including through its funding contribution."
"We're glad to see this case is settling," said Council President Darrell L. Clarke. "The whole point of the ordinance was to ensure accountability by the District and safety for students and teachers from asbestos exposure. We're gratified that the District will take steps through this settlement to achieve the original goals of the ordinance."
"Through the pandemic and ongoing asbestos issues, the need for safe school buildings has never been more clear. I'm glad this lawsuit has been settled so we can properly get all buildings inspected and bring our school facilities to a modern, safe place," said Councilmember Isaiah Thomas. "Today, I led a City Council hearing to explore an independent school building authority, hearing from national experts and Philly students about the state of our schools and the possibility of a better system. Instead of lawsuits, let's work collaboratively for our students, teachers, and families."
To accelerate the District's progress on inspecting, abating, and reporting on asbestos issues, under the terms of the settlement, the District and City agree:
By August 26, 2024, the District will be conducting AHERA inspections in every District building every six -months.
The District will post all AHERA reports to its publicly accessible website as expeditiously as possible and, by June 30, 2024, the District will post all reports within two months of the last date of the AHERA inspection.
All AHERA reports will be posted online when they are completed and made available at the school building. The reports will contain detailed information regarding the status of asbestos abatement efforts in each building.
The parties appreciate the assistance of Mediator, Mark Aronchick, in helping to bring about this resolution. The Department of Public Health and the District will continue to meet regularly and work together to advance the health, safety and best interests of Philadelphia school communities.
The Settlement Agreement can be found here.
Find more information regarding AHERA on the US EPA's website here.