School Organizational Changes and Health & Safety Updates for the 23-24 School Year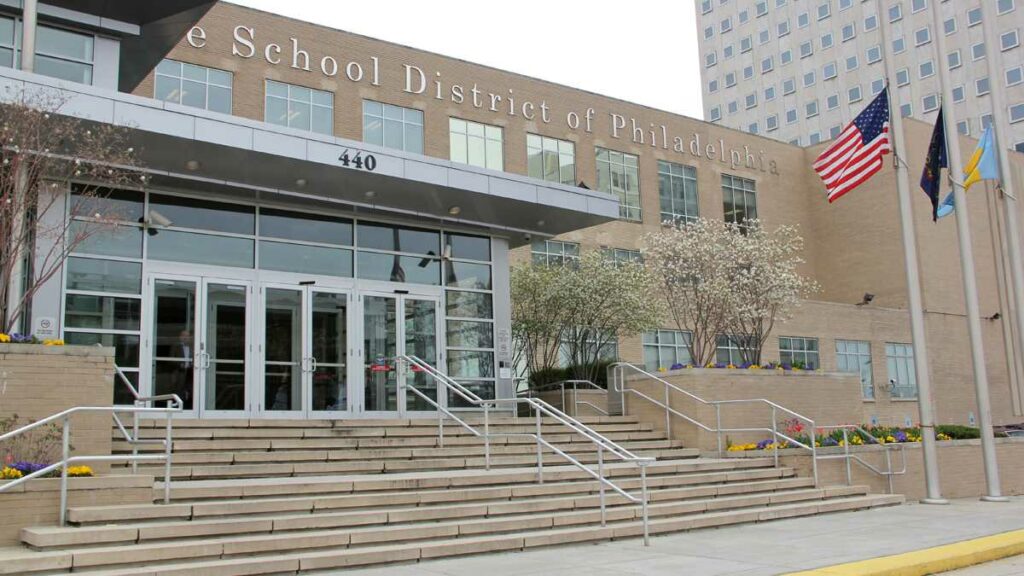 SHQIP | عربي | 语 | Français | ខ្មែរ  | Português | Pусский | Español | Việt
August 29, 2023
Dear School District of Philadelphia Families,
The first day of school is Tuesday, September 5th and we are excited to welcome our students and staff back to our classrooms. To help you prepare for the new school year, we wanted to share some significant school organizational changes and health & safety updates.
School Organization Changes
The below school changes will take effect at the beginning of this school year:
Name Changes
Chester Arthur School has been renamed Marian Anderson Neighborhood Academy.
Philadelphia Learning Academy South has been renamed Philadelphia Learning Academy West.
School/Program Openings
Guion S. Bluford Elementary School has transitioned from a charter school to a District public school.
Excel Academy will add an additional location called Excel Academy Central located at 201 E Olney Avenue (inside the Grover Washington Jr. Building).
School/Program Closings
Ombudsman Accelerated Northwest is closing.
Grade Reconfigurations
Middle Years Alternative will shift from serving grades 6-8 to serving grades 5-8.
Thomas M. Pierce School will shift from serving grades K-6 to serving grades K-5.
Program Address Changes 
Robert B Pollock School new address: 2875 Welsh Road
Edwin Forrest School new address: 7300 Cottage Street
Holme School new address: 3001 Ryan Ave. (Meehan Building)
Amy5 at James Martin new address: 600 E Thompson St. (Penn Treaty Building)
Health & Safety Updates
The School District of Philadelphia and the Philadelphia Department of Public Health (PDPH) have been working closely throughout the summer to determine the best health and safety measures as students return to school. Our updated General COVID-19 Protocols for the 2023-2024 school year can be found here. Much will be familiar to you, but the most important change:
This year, masking will be optional for students and staff except: 
When determined necessary by Philadelphia Department of Public Health (PDPH) to mitigate a classroom, school-wide, office-wide or department-wide outbreak.
When a student or staff test positive for COVID-19. In this case, students and staff exposed to COVID-19 should wear a mask for 10 days after their last date of exposure.
Students and staff may choose to wear a mask at any time as an additional precaution to protect themselves and others.
The District is committed to keeping you informed of any updates or changes to public health conditions in our schools. You can always find the latest information by visiting the COVID-19 Information Hub or the Health & Safety Protocols website.
Find additional information to help you prepare to return to school at www.philasd.org/ringthebell. We look forward to welcoming students back to school on September 5th!
Sincerely,
The Office of Communications