District officially launches a new approach to teacher professional development to boost student learning through arts integration grant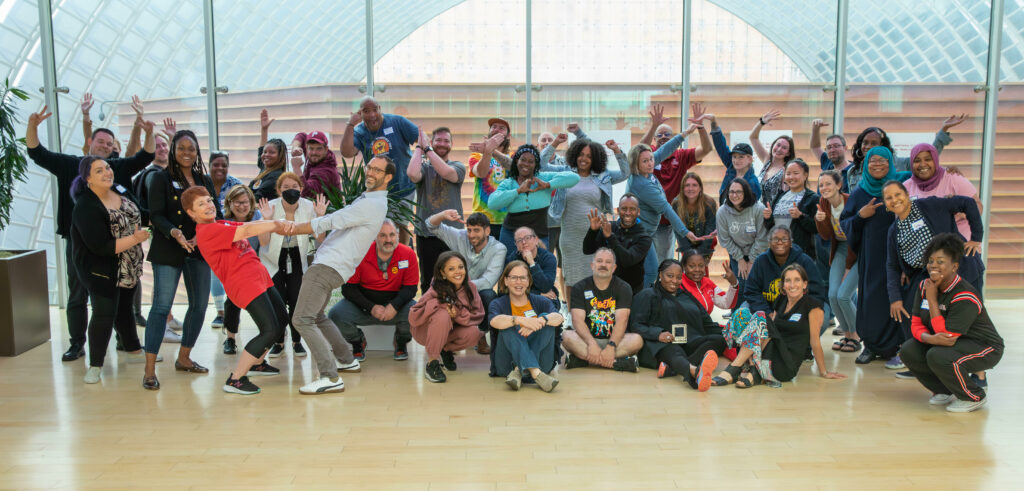 Skits to teach famous events in history, music to help students understand fractions, dance to teach students prefixes and art lessons to teach parts of a plant.
These are just some of the ways that the arts may be making its way into more School District of Philadelphia classrooms this fall, thanks to funding from the U.S. Department of Education via an early-phase Education, Innovation, and Research grant awarded to Children First PA. This four million dollar federal grant will support the coursework, summer institutes for makeSPACE School Leadership Teams (MSLT) and monthly engagements.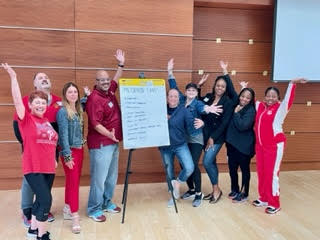 makeSPACE is a new arts integration program designed by Creative Engagement Lab and adapted for seventh and eighth grade educators. Teachers are trained to integrate research-based creative and artistic practices into their lessons across content areas and grade levels. Seventh and eighth grade teachers are specifically targeted as a way to help build resilience and adaptability skills among students as they transition from middle to high school.
"Art and music education are key factors in the success of our students, and school transitions are a critical period for our students," said Tony B. Watlington, Sr., Ed.D. "Linking students' personal and social interests during such an important period, while also increasing teacher creativity with high-quality, research-based professional development, benefits students' overall well-being, impacts student engagement and helps us improve student academic outcomes."
Last year, the program was piloted at five Arts-Rich schools – Henry, Holmes, Overbrook Educational Center, AMY Northwest and Cook Wissahickon. Children First said that preliminary data shows an increase in student well-being and academic engagement in classrooms integrating the arts into teaching and learning.
Now, the program will expand into twelve more schools in 2023 – Blaine, Castor Gardens, Marian Anderson, F.S. Edmonds, Feltonville School of Arts and Sciences, Gompers, Hartranft, Jay Cooke, Kearny, Longstreth, Munoz-Marin and Taggart. The grant will follow a cohort of students from middle school into high school, through 2027.
"We are excited to launch our partnership with the District in this new federal grant, and are hopeful that this new approach will significantly impact thousands of Philadelphia students," said Donna Cooper, Executive Director of Children First. "National research data has shown that students in the middle grades, when engaged in the arts, will exhibit greater confidence, gain a deeper sense of belonging, and develop stronger academic skills. We look forward to evaluating and measuring results in our participating classrooms."
This summer, principals, assistant principals, teachers and staff of the twelve schools attended MSLT Summer Institute at the Barnes Foundation and Kimmel Center. Since a big priority of makeSPACE includes collaboration with local artists and makers, New Freedom Theatre (NFT) and The Unscripted Project attended to provide strategies for incorporating theater, rap, dance and improvisation within their lessons.
"MakeSPACE encourages and cultivates teachers' creative confidence and ability to leverage the arts in teaching across subject areas, which leads to increased student engagement," said Frank Machos, Executive Director for the School District of Philadelphia's Office of the Arts & Creative Learning. "This is a critical resource in ensuring that the School District of Philadelphia meets our goals and guardrails, which emphasize that every student will have a well-rounded education including the arts."
This project directly aligns with one of the priority areas of Accelerate Philly, the District's new five-year strategic plan, which looks to expand equitable access to various course offerings that fit our students' interests and goals.
For more information about this program, please visit https://www.makespaceproject.org/philadelphia.