Honoring Hispanic Heritage Month: Employee Spotlight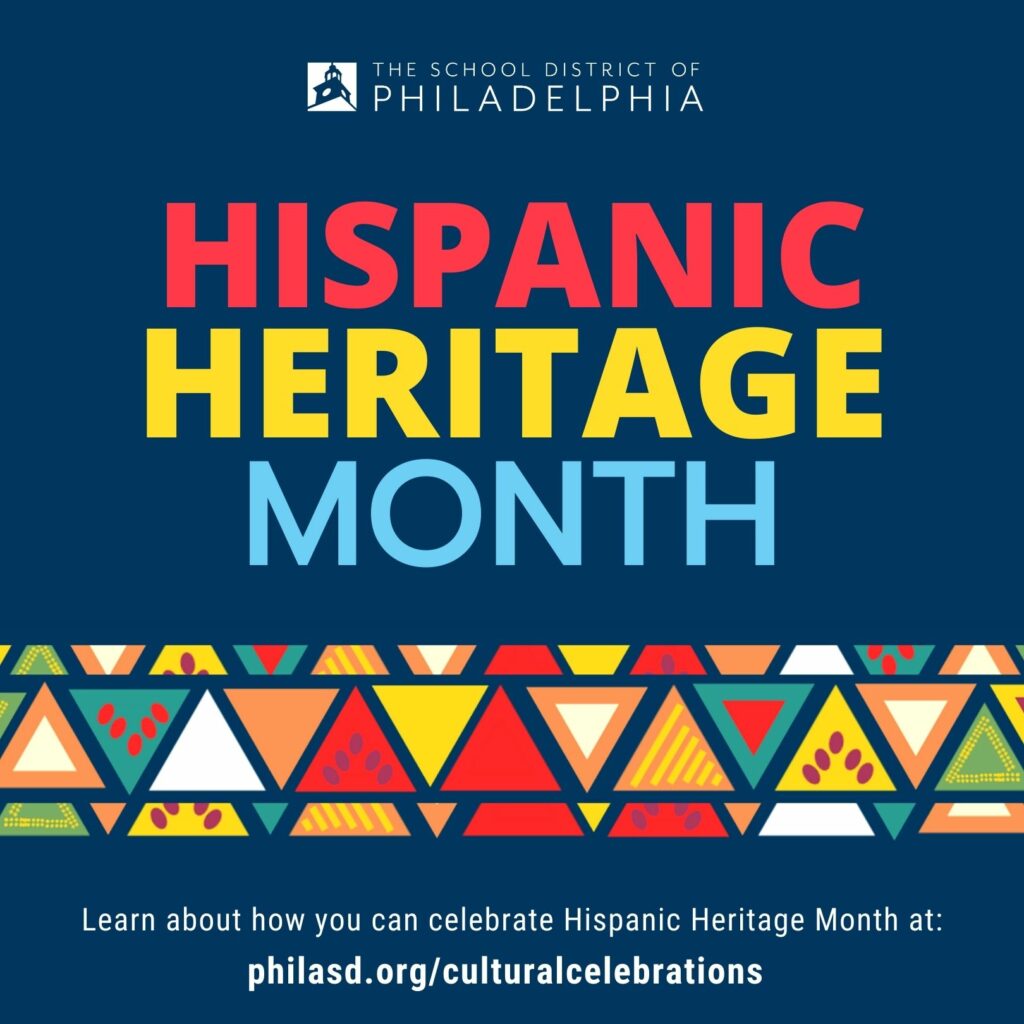 Hector Cruz, School Safety Officer
Officer Cruz started working for the School District of Philadelphia in 1997.  Since then, he's served at multiple schools making a positive impact on the students and staff across the city. Officer Cruz first served as a School Police Officer at his alma mater, Thomas Edison High School. He served for two years at Edison, which was a middle school at that time, before moving on to Issac Sheppard Elementary School where he remained for 12 years. "I loved the little kids. The only reason that I left was because my position was closed due to a lack of incidents." Thankfully, Cruz remained with the District and served at several other schools including Feltonville School of the Arts & Sciences and John Barry Elementary School.
Cruz has called Philadelphia home since he relocated from Puerto Rico at the age of seven with his parents and five siblings. Prior to serving at the School District of Philadelphia, he served in the military for 5 ½ years – two years in Louisiana and 2 ½ years in Germany.
We asked Officer Cruz some of our favorite questions: 
What are the joys of being a Latinx/Hispanic? 
The good thing is I speak the language. Although we moved here,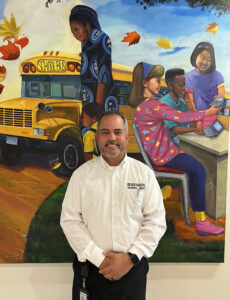 my Mom always spoke Spanish. She read the bible to us in Spanish. So I always kept the Spanish – the reading and speaking. It's been great here because we've been getting alot of Spanish-speaking immigrants. So for me it's a great thing to be able to help them out. They look at me and ask, "You speak Spanish? You look like you speak Spanish," and they get happy.
What are the challenges you've overcome as a Latinx/Hispanic in the District or in general? 
For the most part there haven't been any challenges here at the District. The people that I work with are real good people. I get along with everybody.
How do you honor your heritage and culture inside or outside of work? 
For one, its speaking the language. You can get a job with the District translating for people. So for me, its keeping what you grew up with – Spanish, the language.
What is your favorite thing about your culture/heritage? 
The food! Mainly pasteles for the holidays. The music – I remember going to school here at Edison High School, our music teacher who was African American, loved Latin Music and he used to play it. He was a piano player. We also had a Latin band at Edison that I was a part of.
Is there anything else that you'd like people to know about? 
One thing that I've learned as a Christian is you have to treat people with respect. Treat people the way you want to be treated, no matter what race or what color. Treat everybody the same. It has worked for me.
Officer Cruz received multiple stand-out nominations from throughout the District. The common theme expressed in the nominations was his pleasant and helpful demeanor – how he treats everyone with whom he comes into contact regardless of status or title.
"Officer Cruz who is of Latin Heritage from Puerto Rico, and is a kind and loving husband and father who exemplifies the best of humanity both professionally, and communally. Officer Cruz is involved in his personal community in a way that reflects his spiritual and cultural experiences, personality and goals. Officer Cruz is effective, caring and attentive in his willingness to compassionately assist every guest, including our Spanish-speaking families and School District Personnel in whatever way possible. His bright smile greets each and everyone who comes through the doors of 440 either as an employee or to seek assistance. His position as School Safety Officer is a welcome addition to the School District's efforts to make each and everyone who enters the doors here at 440 feel safe, secure, seen, and welcome." – Michelle Weld
Officer Cruz, thank you for your 26 years of service to the School District of Philadelphia. You are an inspiration to us all. We appreciate your commitment to treating people with kindness and respect.