Honoring Hispanic Heritage Month: Employee Spotlight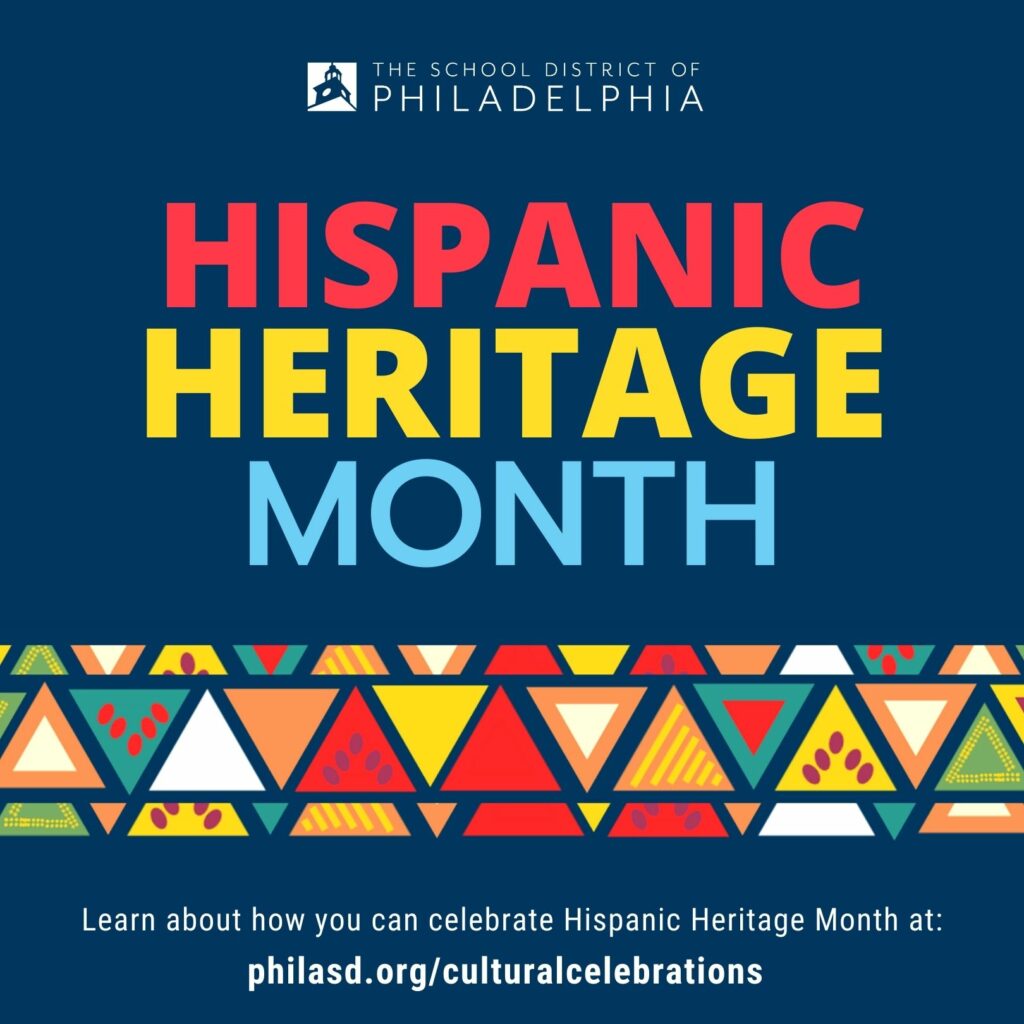 Rose N. Rodriguez, Bilingual Secretary at Southwark School
Rose has served at the District for almost five years. Rose was nominated by Principal Lukov,  who gushed over his entire staff, but singled out Rose without hesitation. Principal Lukov nominated Rose for the great work she is doing and the impact that she has on the Southwark Community.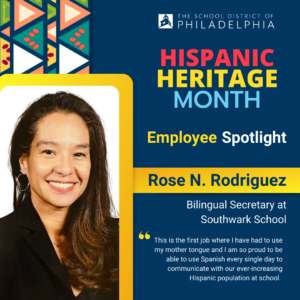 We asked Rose some of our favorite questions: 
What are the joys of being a Latinx/Hispanic?
Other than food, music, and dancing. I am so happy to be a dual language individual and be able to utilize this skill to help out members in the community.
What are the challenges you've overcome as a Latinx/Hispanic in the District or in general?
I am lucky to not have many challenges within the district or in general other than learning to navigate the different Spanish dialects as one innocent word in my Spanish can mean something totally different in another country's Spanish – that can be challenging at times.
How do you honor your heritage and culture inside or outside of work?  
This is the first job where I have had to use my mother tongue and I am so proud to be able to use Spanish every single day to communicate with ourever-increasing Hispanic population at school. At home, I proudly exhibit some Puerto Rican knick-knacks and artwork on our walls and enjoy telling (and playing) my kids about the music I grew up with and the food I enjoyed.
What is your favorite thing about your culture/heritage?
The food, music, and dancing.
Is there anything else that you'd like people to know?
If attainable some day anyone and everyone must visit at least one Hispanic country in their lifetime.
Thank you, Rose, for the incredible impact you're having on Philadelphia students, especially the growing Hispanic population in our School District. We appreciate your dedication to the service of our families and students.