October 2023 Teacher of the Month: Danielle Farley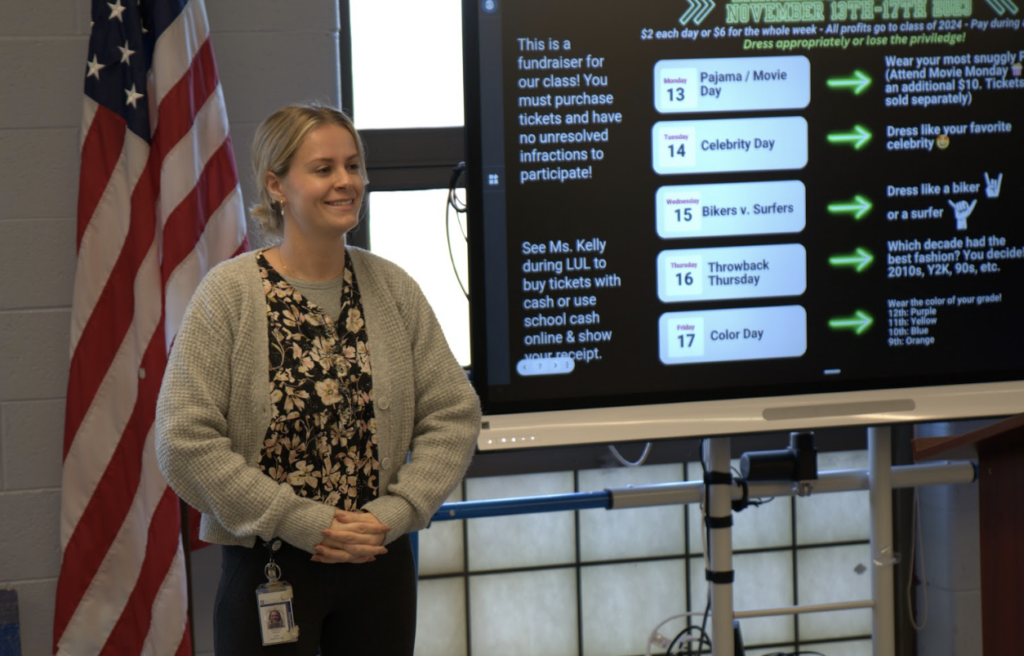 We're thrilled to share the fantastic news that Ms. Danielle Farley has been honored as the first Teacher of the Month for the 2023-2024 school year. As a brilliant Art Teacher at Lankenau Environmental Science High School, her innovative methods and empowering teaching style are making a significant impact on both students and fellow staff members.
Her nomination came from Jessica McAtamney, Lankenau's principal, who recognized Ms. Farley's exceptional contributions to the growth of the Lankenau community and her unwavering commitment to the well-being of her students.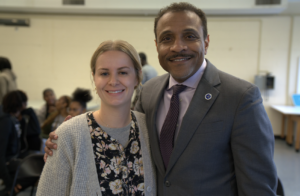 Ms. Farley's innovative teaching and continuous encouragement ensure that the Lankenau community remains informed and responsive to our evolving society. Last year, she led the PRIDE club in hosting two dances and a special June PRIDE event, providing not just an educational opportunity for staff but also a safe and validating space for students to express themselves. This year, she organized a successful event for National Coming Out Day that was well-received by all.
Leading Lankenau's Diversity, Equity, and Inclusion (DEI) initiatives for several years now, Ms. Farley has been a driving force for change. On September 29th of this year, she teamed up with SDP's Office of Diversity, Equity, and Inclusion to offer a professional development session to Lankenau's staff on the importance of using inclusive language. Ms. Farley has dedicated herself to fostering a welcoming, productive school environment, leading environmental art projects with visiting 7th and 8th-grade students, and actively promoting Lankenau's many advantages to middle-school students. Her tireless efforts have played a key role in boosting student enrollment at the school.
In her classroom, students are inspired to uphold high professional standards. Ms. Farley takes immense pride in showcasing the talents of Lankenau's students and the district. Every year, she submits student artwork to both the SDP Young Artists Show and the Philadelphia Sketch Club's Annual High School Art Show. Her dedication to high standards is seen in the student artwork displayed throughout Philadelphia. In 2022, a whimsical, crochet rocking chair crafted by Ms. Farley's students found its home at the Philadelphia International Airport.
We asked the amazing Ms. Farley some of our favorite questions: 
What does being named Teacher of the Month mean to you?
It means that my colleague was thoughtful enough to nominate me, which speaks to the incredible community we have here at Lankenau. We give each other shout-outs and recognize hard work when we see it.
What is the best part of being an Art Teacher at Lankenau High School?
Lankenau students are super creative and make the best artwork. I love encouraging young artists and it's always fun to see what they create. Lankenau is also the only high school in the district with an environmental science focus, which is a really cool subject to create art about!
How did you become an Art Teacher at the School District of Philadelphia?
I went to Tyler School of Art for undergrad and student taught at AMY Northwest with the most amazing cooperating teacher, Walter Myrick. After a few years of post-student teaching experience, I came back to work in the SDP because I wanted to work amongst the greatest art educators in the world (SDP Art Educators!!) in the city with the best public art. I love crafting lessons around Philly's local artists.
How long have you worked for the School District of Philadelphia?
This is my 5th year with the district.
What is one thing you'd like to share that most people don't know about you? 
I was not the best student in high school, but I had great teachers and parents who encouraged me to pursue my passions in art and music. This is why the arts are so important!
Kudos once again to Ms. Danielle Farley, whose dedication and contributions to both the Lankanau community and the School District of Philadelphia are truly commendable. We are fortunate to have such outstanding educators like Ms. Farley, who constantly inspire and encourage our students to achieve excellence.
[/vc_column_text][/vc_column][/vc_row]