Our Class Our Future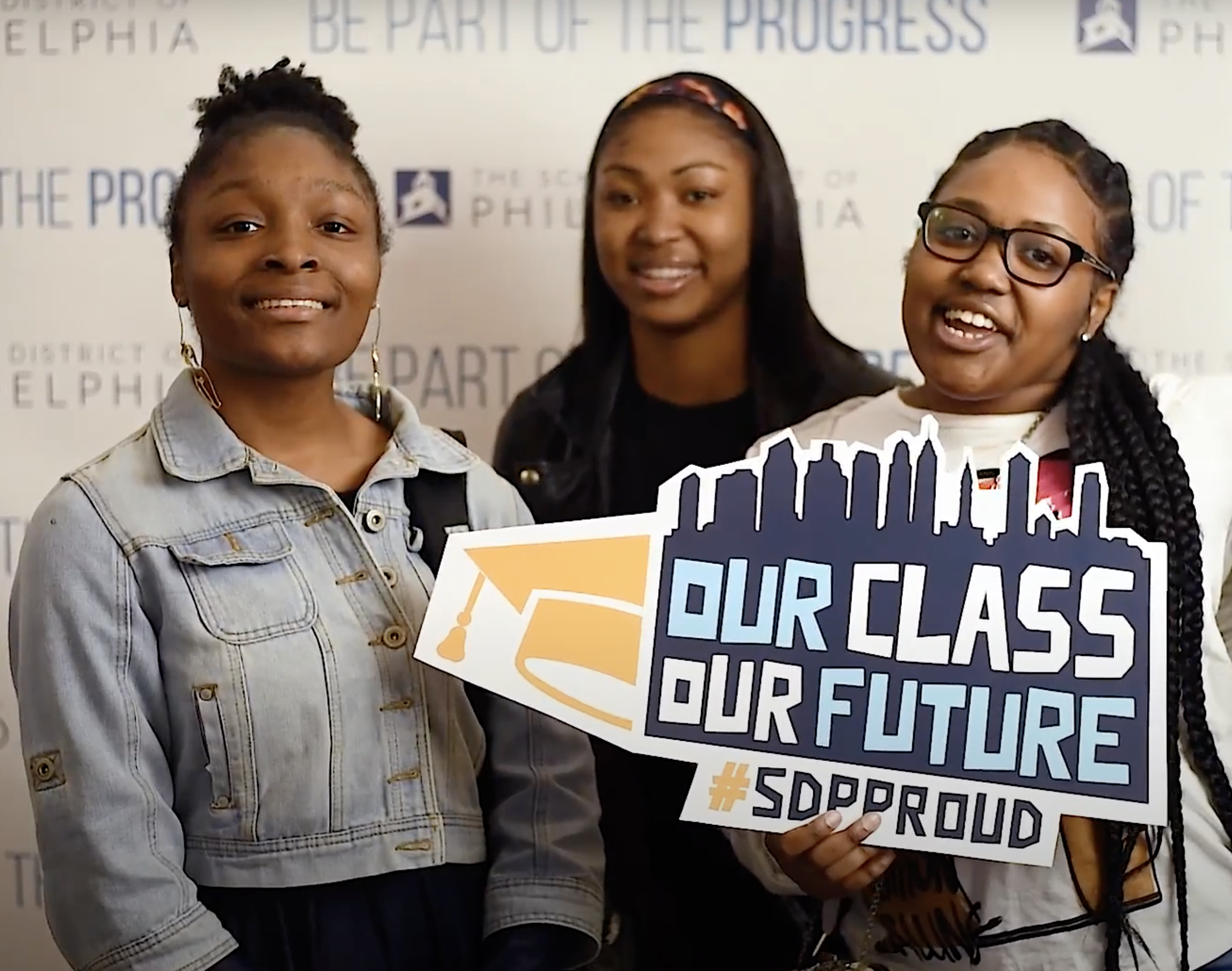 Thursday, May 25th
9:30 AM - 12:30 PM
The "Our Class, Our Future" Celebration is a chance for us to rally around our graduating seniors who have committed to a postsecondary pathway, whether that be attending a 2-4 year college, joining the military, a trade, or the workforce.
Requirements
A 250-word short response answering the following question: "How will my future career impact my community?". You can answer this question directly in the form.
Copy of your official acceptance letter and/or job offer letter. (If you can not upload your documents in the application form, you may email them to collegeandcareer@philasd.org)
Want to get involved in this year's Our Class, Our Future event and win some amazing prizes such as an OCOF Scholarship, Apple iPad, Laptop Computer, Wireless Headphones, Gift Cards, and more? Enter into the OCOF Raffle and apply for one of OCOF Scholarships by May 12, 2023.
All winners: Will be announced on May 25th during the in-person event. Please check with your counselor to make sure you are attending.
Sponsored by: