Archive for December, 2019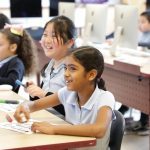 School District Highlights Expansive Computer Science Offerings Across the City This Computer Science Education Week, focus is on coding, robotics programs and other STEM-related activities PHILADELPHIA — Wednesday, December 11, the School District of Philadelphia  recognized its 8th annual Computer Science Education Week with a visit to Henry A. Brown School, where Dr. William R....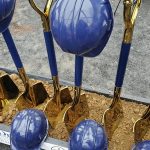 School District and Drexel to Break Ground on New Facility for Powel, SLAMS Schools in West Philadelphia PHILADELPHIA — The School District of Philadelphia and Drexel University held a ceremonial groundbreaking, Monday, Dec. 9 for a building that will house two public schools in West Philadelphia. The School District of Philadelphia will lease the building...