Class of 2020 Senior Stories: Izaz Mahmud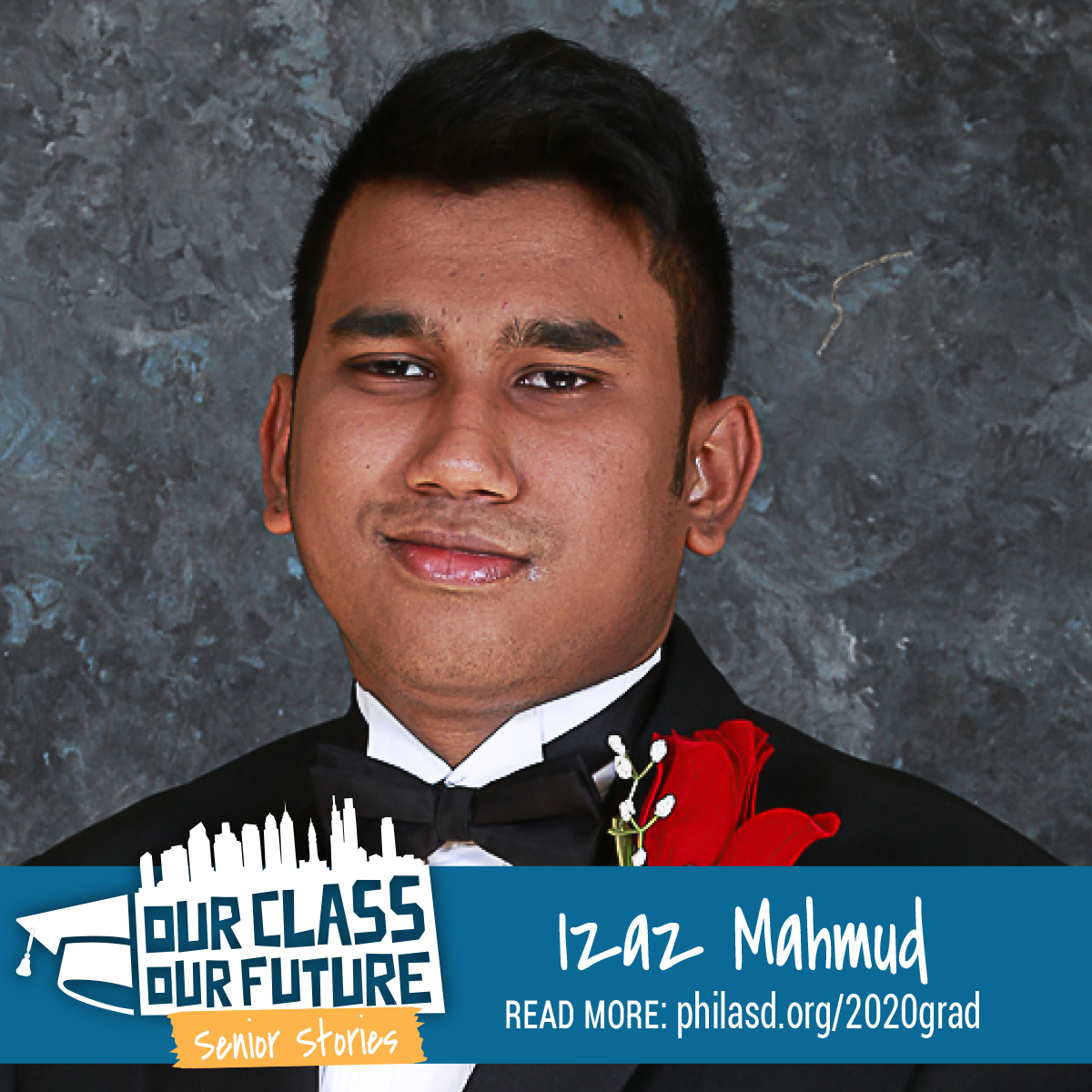 School: Benjamin Franklin High School
Nominated By: Hope Worthy – School Counselor
Students worldwide will say that it has been a challenging year, and students Philly-wide will whole-heartedly agree. For seniors from Benjamin Franklin High School, challenging might be an understatement. And for Izaz Mahmud, the challenges might have seemed insurmountable.
Izaz is a first generation high school graduate and college student, but getting there has not been easy. He and his family have only resided in the United States for a short time — his father immigrated from Bangladesh in 2014 while the rest of the family followed in 2017. They were seeking better jobs and educational opportunities without being able to speak the language — an inspiring leap of faith.
Izaz was already fifteen, past the age of learning a new language easily, in a foreign place with no friends and only his closest family for support. Forging a path to high school success and college readiness was daunting. "When I came to the U.S., everything was new to me — new language, new people, new everything." he explained. "But education is very important to my family. We packed up and left everything to help me get the best education, so I knew I had to do it and not let them down!"
So, he began. He started attending Benjamin Franklin High School and taking ESOL classes as a sophomore. Understanding the importance of community, Izaz sought friends and a support system both at school, and in his small, primarily Bangladeshi Philadelphia neighborhood. He has a natural drive to work hard and succeed, so despite the language barriers, Izaz was able to keep his grades up. Then senior year hit!
For seniors at Benjamin Franklin H.S., the 2019-2020 school year has been incomparable. Environmental safety concerns uncovered during the building's renovation led to the student's relocation for most of the first semester. The result,  a combination of remote learning and in-person learning in an alternative and unfamiliar space. Then, the spring semester brought COVID-19 — schools closed indefinitely and since March, all learning has been done online. For a student struggling to learn English and navigate the American Education system, the inconsistency and distance-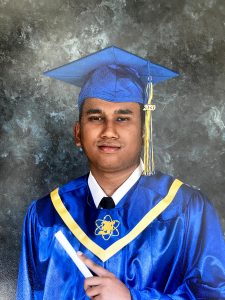 learning that has defined this school year was yet another unforeseen obstacle for Izaz to overcome. The lack of personal contact with teachers and counselors has been frustrating. Abruptly having to become an expert on English Language computers has been confusing. "The Class of 2020 has been pretty unlucky," said Izaz. "But I still feel pretty lucky because I've worked hard and I am still graduating!"
His is a story of profound perseverance — a stubbornness, a will that does not quit and does not retreat from obstacles ahead. Izaz will graduate, with a 3.76 GPA. He will attend Temple University to study Computer Sciences with sights on becoming a software developer. He thanks his family, whose pride in him was motivation. He also thanks his teachers and counselors, especially his nominator Ms. Worthy, who he says "advised him, worked with him, and spent extra time with him" to ensure his success. And to his peers, Izaz says: "Don't ever give up! If you have goals and you have confidence and you work hard, then you can do it. I am an example, anything is possible!"
Congratulations on your graduation Izaz!