Class of 2020 Senior Stories: Sara Shuaipi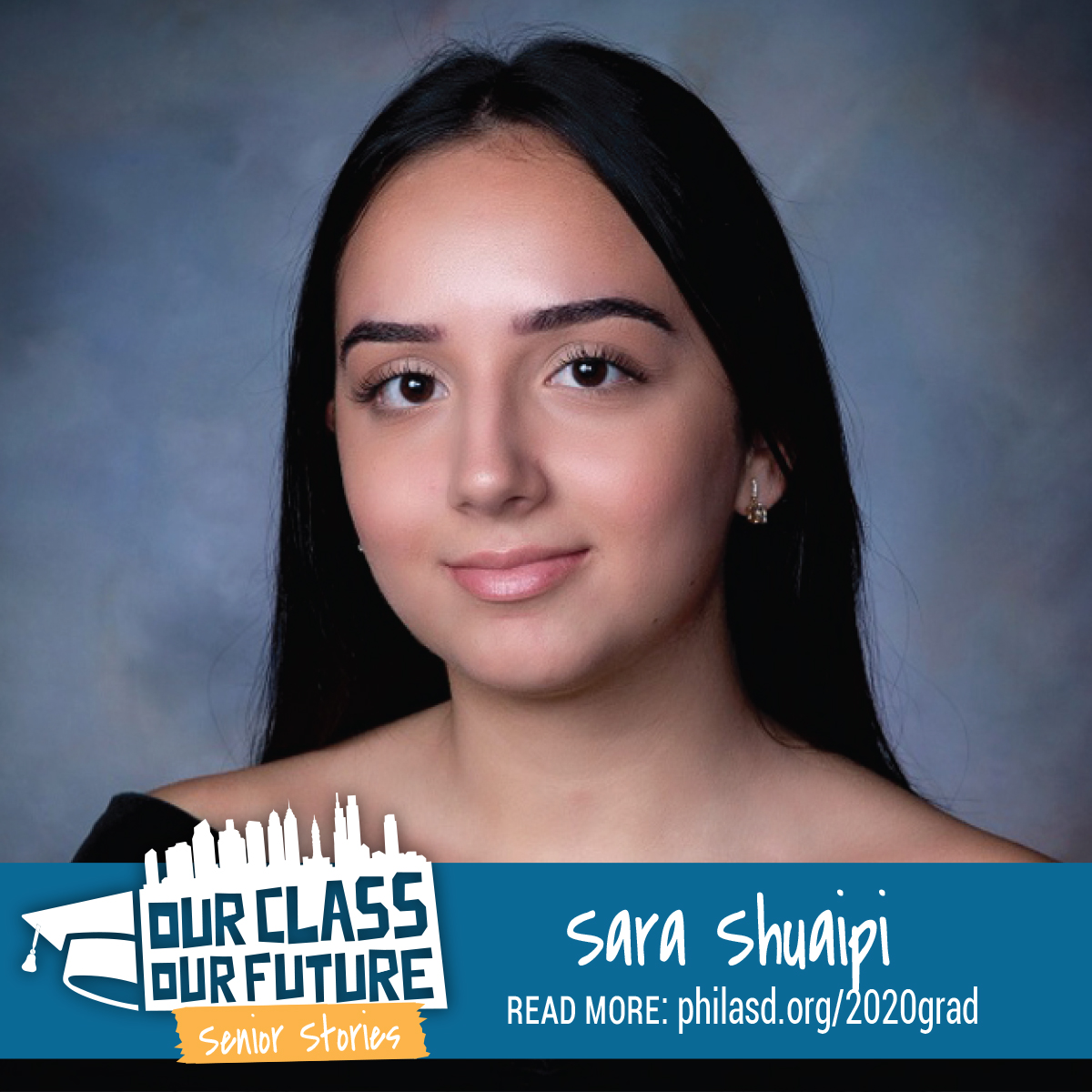 School: Northeast High School
Nominated By: Student Advisory Board
For many young people today, it is easy to feel like circumstances are forcing them to grow up too fast. Sole focus on one thing is nearly impossible – various societal realities have made multi-tasking a necessity. It's why graduation stories are so fascinating. We get a glimpse into the lives of students who have mastered not only school, but other critically important life skills – skills that seem like they should be advanced for seniors in high school. Yet for many, like Sara Shuaipi, this is life and she has not missed a beat.
Getting to America in 2015 may have seemed like simple luck to a 13 year old. In Albania, where Sara and her family are from, immigration is only possible by paying to enter and then winning a lottery. The Shuaipi family had played for years and finally their number was called. Sara learned very quickly however that success was going to take a lot more than luck. It would take perseverance, hard work, and the skill of multitasking.
First, there was learning the language. Sara had taken a few English classes in school in Albania, but hadn't come close to mastery. That it was British (Traditional) English did little to help her get used to American slang here in the U.S. Then, there was the heavy responsibility entrusted to a teenager who was still young, but old enough and skilled enough to help with finding a home, learning the transit system and enrolling in school. Finally, there was the self-imposed pressure. Sara and her two siblings knew that their parents had sacrificed so much to get the family to the U.S. so that they would have better opportunities as adults. Of course, the children understood, this meant they had to become successful students and not take that sacrifice for granted.
Sara and her siblings have not taken the sacrifice for granted. They have not relied on luck, nor have they cracked under the pressure. Sara, wise beyond her years already, knew she would need help and connected with Philadelphia Futures early. "They are a college readiness program that helps low-income first-generation students prepare for and get into college," Sara explained. "That organization has helped me in so many ways – not just with filling out applications, but helping me learn about financial literacy and other management skills."
Sara also credits the incredible teachers and counselors at Northeast High School for her current success. "I've experienced so much personal growth because they refused to let me settle and kept pushing," said Sara. "I was so shy and unsure of myself. There were days when the first words I would speak were to my mom when I got home from school. I've really blossomed, I've gained a lot of confidence, I've made friends and built a community. Now I feel empowered  to help others do the same."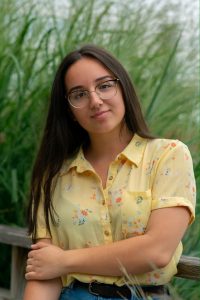 Sara's innate leadership and inspirational story has helped others. She started a Women's Empowerment Club at Northeast to help inspire other young women to find and use their unique stories and voices. She has served as class Vice President for two years. Perhaps more important for Sara though,  is how far her family has come as a unit, and what she's learned through that journey. In 2019, her parents bought their first home. They would not have been able to do it without Sara, who was the primary liaison between her family and the realtor. She read all the contracts, all the documents, and became an expert on mortgages, debt, credit and real estate. "Being the liaison between my family and the rest of the world is a huge responsibility," said Sara. "But I'm ok with that. It's worth it and I'm very proud of how far we've come."
Villanova University will be lucky to have Sara's leadership and inspiration next year – she will attend on full scholarship. She's excited for the challenge of adding college to her list of responsibilities and to continue the tradition of attending college that her older sister started two years ago. "Graduation is a celebration of becoming – who I've become so far, and who I intend to grow into during college. I'm still on the journey but this is a great checkpoint!"
Congratulations on your graduation Sara!