The District To Offer A Non-Binary Gender Option for Students in Infinite Campus

Read in Your Language: SHQIP | عربي | 汉语 | ខ្មែរ  | Français | Português | Pусский | Español | Việt
December 9, 2021
Dear School District of Philadelphia Parents and Families,
The School District of Philadelphia is committed to providing safe and inclusive learning environments that support the emotional and mental health of all our students, as outlined in the Board of Education's Goals & Guardrails. As part of that commitment, we are excited to announce that beginning Monday December 13, 2021, students will have the ability to select a non-binary gender option in addition to the male and female options that will display in the Infinite Campus (student and family portals), google classroom or both.
District Policy 252 affirms the right of transgender and gender non-conforming students to select and identify as their preferred name and gender, even when that is different from what is printed on their birth certificate. In support of that policy, students can communicate their preference for how their name and gender display to the Office of Student Rights and Responsibilities using the form linked here, without providing legal documentation or needing parent or guardian approval. They have two options:
Update name and/or gender in Google only: This will only show in Google tools such as Google Classroom, Google Meet, etc.
Update name and/or gender in SIS (which includes Google): In addition to all Google tools, the updated information displays across most other student and school facing systems such as Schoolnet, STAR assessments, report cards, etc.
It is important to note that these updates will not display in any state-run systems  and in no way replaces a student's legal name. When submitting information to the PA State Department of Education, the District will be able to note that a student identifies as non-binary, but the state is required to record and display the information from the legal birth certificate. We continue to advocate for similar changes to be adopted at the state and federal levels.
If you have additional questions, please visit www.philasd.org/studentrights/lgbtqia/ or contact policy252@philasd.org.
This is an important step forward in our effort to become a more equitable and inclusive school district. Thank you for your partnership as we strive to support the physical, mental and emotional well-being of all Philadelphia children.
Sincerely,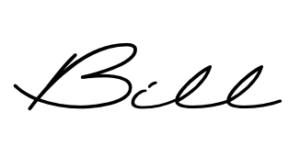 Dr. William Hite
Superintendent