77 District Schools Will Temporarily Shift to Virtual Learning Due to COVID-Related Staffing Challenges

***UPDATE 11:30pm – Four ADDITIONAL SCHOOLS ADDED, BASED ON NEW DATA –
Julia De Burgos Elementary School, Dr. Ethel Allen School, E.W. Rhodes Elementary School AND Feltonville Arts & Sciences
Dear School District of Philadelphia students and families,
I hope you had a relaxing and enjoyable winter break. As we've always said, our goal is to keep our School District open so we can surround our young people with the caring educators and support services they need – as long as we can do so safely. District leaders have been meeting regularly with local health officials to monitor the COVID-19 situation, and we've also been closely tracking data to determine COVID's impact on staff coverage in schools. We will continue to do this and make school-by-school decisions in the best interests of our students and staff. Based on the latest data as of this evening, we are making the following updates to our plan for the return to school:
81 (originally 77) schools will be temporarily shifting to 100% virtual learning starting Tuesday, January 4th through at least Friday, January 7th, 2022. Your child's principal and teachers will be contacting you directly with more information. You can also use Class Dojo, Google Classroom or your Parent Portal account to reach out to your child's teachers. 
Find the list of schools shifting to virtual learning here.

Staff at these 81 (originally 77) schools are still expected to report to work in person unless they are self-isolating or quarantining due to COVID testing or exposure, have COVID-like symptoms and are awaiting test results, or have an approved leave. Staff in these categories who are able to provide virtual instruction from home may do so after confirming arrangements with their school leaders.
Chromebooks – If your child needs a District-issued Chromebook or their Chromebook needs repair, you can:

visit one of the District's three Parent and Family Tech Support Centers Monday, Tuesday, Thursday and Friday from 9 a.m. to 3 p.m. and on Wednesdays from 9 a.m. to 5 p.m.

Fitzpatrick Annex Building (rear of Fitzpatrick Elementary), 4101 Chalfont Drive
Martin Luther King High School (parking lot entrance on Haines Street), 6100 Stenton Avenue
South Philadelphia High School at 2101 South Broad Street

call our Tech Support Hotline at 215-400-4444

Meals – Please visit phila.gov to find food or meal distribution sites in Philadelphia. We are unable to stand up grab-and-go meal distribution sites to support schools that are temporarily shifting to virtual instruction.
In alignment with PDPH guidance and current staffing assessments, all other District-led schools (beyond the 81 schools noted) will be open for in-person learning starting Tuesday, January 4, 2022. The extensive health and safety protocols that have been in place in our schools since the start of the school year will continue to be in place.
The COVID-19 situation and its impact on our ability to safely staff our schools is fast moving. We will continue to closely monitor the situation, including throughout the evening, and inform you of decisions as quickly as possible as we work together to protect everyone's health and well-being. That means we could provide additional updates about our schools as soon as later this evening.
We know that the uncertainties created by this rapidly changing environment are difficult for many families. We are grateful for your continued flexibility and understanding.
Sincerely,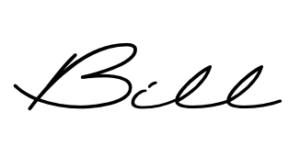 Dr. William Hite
Superintendent