Jan 4th Update: Three Additional District Schools Will Temporarily Shift to Virtual Learning

January 4th Update: Three Additional School District of Philadelphia Schools Will Temporarily Shift to Virtual Learning Due to COVID-Related Staffing Challenges
Dear School District of Philadelphia families,
First, we want to thank you for your flexibility and understanding this week. It is clear that the omicron surge in the Philadelphia area is adding yet another layer of complexity to the challenges we have been experiencing since the start of the school year. It has not been an easy or predictable school year. But despite these challenges, one thing remains clear: after nearly two years of pandemic trauma, keeping our students in schools in person is essential for their physical, social, emotional and academic health. We will continue to keep our schools open as consistently as possible as long as we have enough staff to maintain safe and orderly schools.
Today's School Updates
Based on the latest staffing data, the following three schools will be temporarily shifting to 100% virtual learning starting Wednesday, January 5th through at least Friday, January 7th, 2022:
Wagner
Ann Frank
Northeast Community Propel
Principals and teachers in these schools will be contacting students and families directly with more information. Staff at these additional schools are still expected to report to work in person unless they are self-isolating or quarantining due to COVID testing or exposure, have COVID-like symptoms and are awaiting test results, or have an approved leave. You can find more detailed information, including the full list of schools that are temporarily shifting to virtual learning this week, at philasd.org/covidupdates. 
What You Can Expect Going Forward
We know that any change in school operations can create challenges for our families. Here's what you can expect to help you prepare in this rapidly changing environment.
Starting today, our goal is to announce any changes to in-person learning by 4 p.m. and by 10 p.m. each day. This allows District leaders to use real-time staffing data, which can change dramatically throughout the day, in the early afternoon and evening to inform the best decisions for our students and staff.
Grab-and-go meals for students learning virtually are available Monday through Friday, 9-10 a.m. and 1-2 p.m. at these locations
The School District will continue to deploy Central Office staff to schools to cover staffing shortages whenever possible.
Early dismissals may occur if COVID-related staffing challenges arise during the day and impact safe school operations. Please plan ahead for this instance if needed.
Once again, we are grateful for your continued flexibility and understanding as we work together in the best interests of our students.
Sincerely,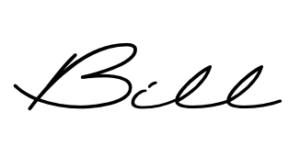 Dr. William Hite
Superintendent