District Honors Class of 2022 During Annual "Our Class, Our Future" Senior Celebration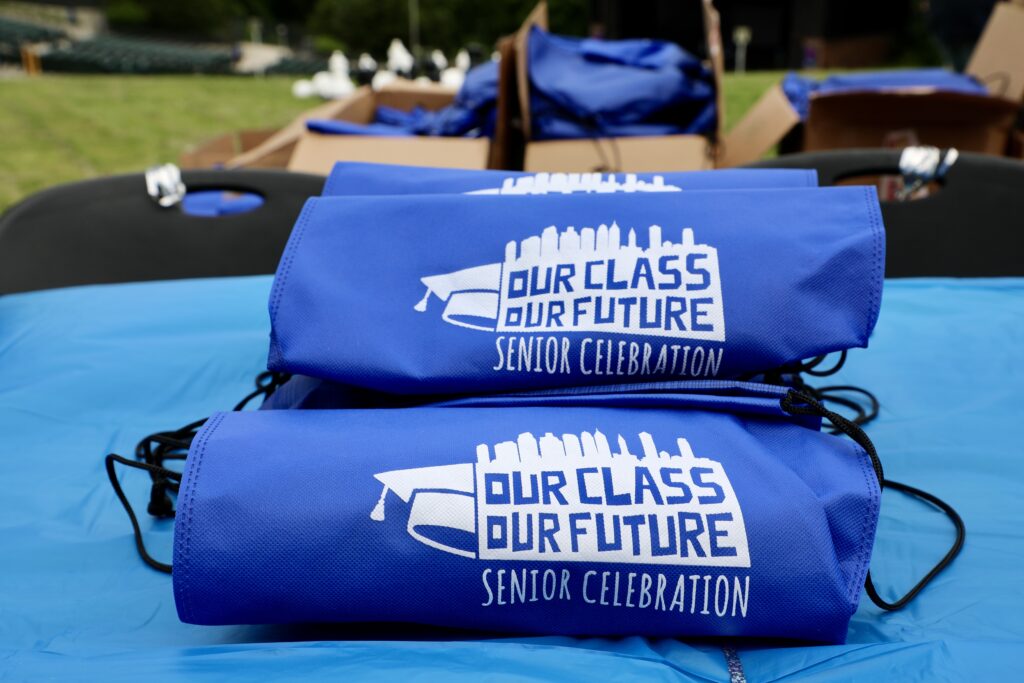 Today, the School District of Philadelphia celebrated members of the Class of 2022 who have committed to a postsecondary pathway during its annual "Our Class, Our Future" Senior Celebration.
Formerly associated with College Signing Day, "Our Class, Our Future" is a district-wide campaign that celebrates high school seniors as they finalize plans for life after high school, whether it be joining the military, entering the workforce or attending a trade school or college. Led by the Office of Postsecondary Readiness, this year's event took place at The Dell Music Center.
Emceed by Brandon Pankey, vice president of Business Development and Operations for Live Nation Urban and a Julia R. Masterman Laboratory and Demonstration School alumnus, this year's event – the first in-person celebration since 2019 – featured the presentation of nearly $30,000 in scholarships to 42 graduating seniors and included appearances by DJ Aktive.
Speakers included:
William R. Hite, Jr., Ed.D., Superintendent, School District of Philadelphia
Jim Kenney, Mayor, City of Philadelphia
Malika Savoy-Brooks, Ed.D., Chief of Academic Support, School District of Philadelphia
Ali Robinson-Rogers, Deputy Chief of the Office of Postsecondary Readiness, School District of Philadelphia
Aja Carpenter, Ed.D., Executive Director of the Office of Postsecondary Readiness, School District of Philadelphia
Jade Njie, Senior, Science Leadership Academy
Youma Diabira, Freshman, Xavier University (Central High School alumna)
Bernard "TreWay" Lambert, two-time Grammy Award-Winning musician (Girard Academic Music Program alumnus)