118** District Schools to Dismiss Early on Tuesday and Wednesday, August 30 & 31 Due to Heat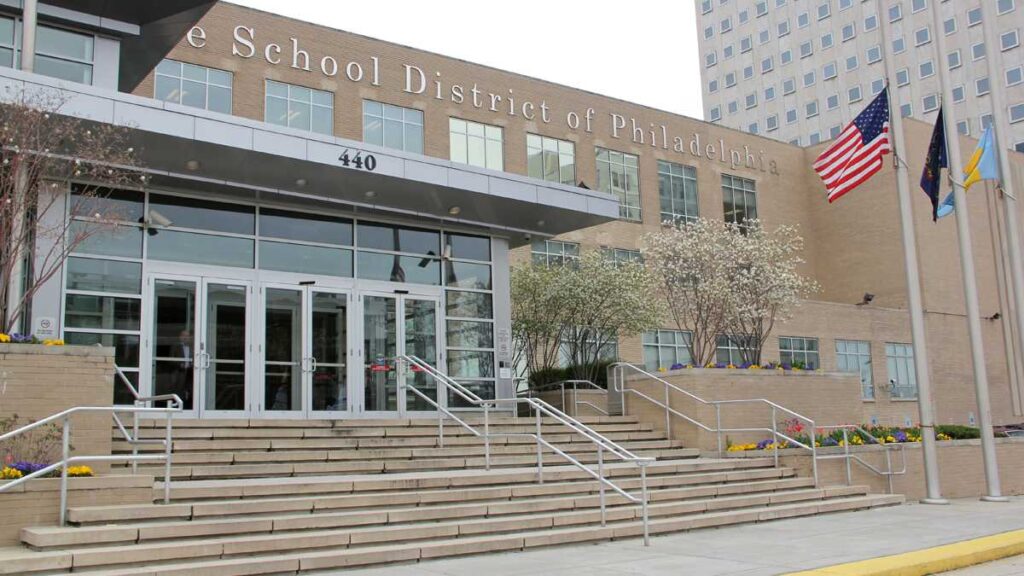 Dear School District of Philadelphia Families and Staff,
We were excited to welcome our students back to school today for the first day of school. Throughout the day today, and in alignment with the Extreme Heat Protocol shared on August 19, we have been monitoring temperatures in the 100 schools that do not have sufficient cooling systems. Given these temperatures and the forecast for more extreme heat over the next few days, these 100 (now 118**) schools will dismiss three hours earlier than their normal dismissal times on Tuesday and Wednesday, August 30-31, 2022. All after-school and sports activities taking place at these 100 schools will be canceled.
All other schools and the District's administrative offices will continue to operate on a normal schedule.
We realize that early dismissals, especially those made the day before, can present challenges for many families. Please know that these decisions, which we do not make lightly, are always made with the safety of our students and staff as our top priority.
Thank you for your understanding and flexibility as we work together to navigate these extreme heat conditions. The full list of the 100 schools is noted below. Please contact your school for more information.
Sincerely,
The School District of Philadelphia
**Schools Added: MYA, Cassidy, Strawberry Mansion, Clemente, The LINC, Ethan Allen, Elkin, Thomas G Morton ES (Morton McMichael is also listed below), JH Brown, Bridesburg Annex, Longstreth, Feltonville Intermediate Science, Prince Hall, Olney Elementary, Cramp, Randolph CTE, Locke and Duckery
*Schools in Need of Air Conditioning and/or Electrical System Upgrades

| | | |
| --- | --- | --- |
| AMY @ James Martin MS | Franklin Learning Center HS | Mifflin, Thomas ES |
| AMY Northwest MS | Furness, Horace HS | Mitchell ES |
| Arthur, Chester A. ES | Gideon, Edward ES | Moore, J. Hampton ES |
| Bache-Martin ES | Girard Academic Music Program HS | Morris, Robert ES |
| Barton, Clara ES | Girard, Stephen ES | Morrison, Andrew J. ES |
| Blaine, James G. ES | Girls HS | Nebinger, George W. ES |
| Blankenburg, Rudolph ES | Greenberg, Joseph ES call | Overbrook ES |
| Brown, Henry A. ES | Harding, Warren G. MS | Parkway West HS |
| Bryant, William C. ES | Harrington, Avery D. ES | Patterson, John M. ES |
| Building 21 HS | Henry, Charles W. ES | Penn Treaty HS |
| Casarez, Gloria ES | Hill-Freedman World Academy MS | Pennell, Joseph ES |
| Castor Gardens MS | Holme, Thomas ES | Pennypacker, Samuel ES |
| Catharine, Joseph W. ES | Hopkinson, Francis ES | Rhawnhurst ES |
| Central HS | Houston, Henry H. ES | Roosevelt, Theodore ES |
| Comegys, Benjamin B. ES | Howe, Julia W. ES | Rowen, William ES |
| Comly, Watson ES | Jenks, Abram ES | Roxborough HS |
| Cooke, Jay ES | Jenks Academy for Arts & Sciences ES | Sayre, William HS |
| Coppin, Fanny Jackson ES | Kenderton ES | Sharswood, George ES |
| Crossan, Kennedy C. ES | Key, Francis Scott ES | Shawmont ES |
| Day, Anna B. ES | Kirkbride, Eliza B. ES | Sheppard, Issac A. ES |
| Disston, Hamilton ES | Lamberton, Robert E. ES | Science Leadership Academy @ Beeber HS |
| Dobson, James ES | Lea, Henry C. ES | South Philadelphia HS |
| Dunbar, Paul L. ES | Lingelbach, Anna L . ES | Spring Garden ES |
| Edmonds, Franklin S. ES | Loesche, William H. ES | Spruance, Gilbert ES |
| Ellwood ES | Logan, James ES | Sullivan, James J. ES |
| Emlen, Eleanor C. ES | Lowell, James R. ES | Taggart, John H. ES |
| Fell, D. Newlin ES | Ludlow, James R. ES | Tilden, William MS |
| Feltonville Arts and Sciences | Marshall, John ES | The U School HS |
| Finletter School | Marshall, Thurgood | Wagner, Gen. Louis MS |
| Fitler Academic Plus ES | McCloskey, John F. ES | Waring, Laura W. ES |
| Fitzpatrick, A.L. ES | McClure, Alexander K. ES | Washington, George HS |
| Fox Chase ES | McMichael, Morton ES | Washington, Martha ES |
| Franklin, Benjamin ES | Meredith, William M. ES | Ziegler, William H. ES |
| Franklin, Benjamin HS | | |