MLK Day of Service Message from Dr. Watlington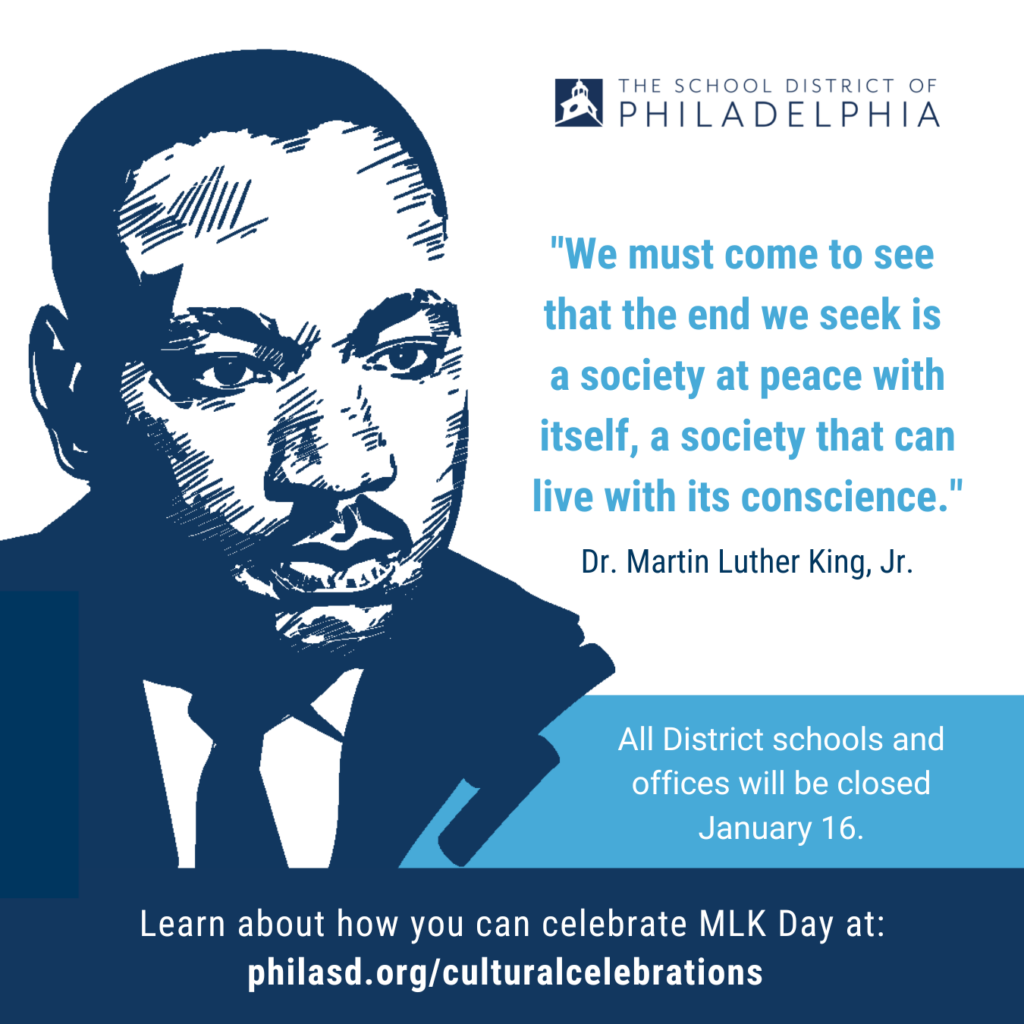 In 1965, the same year that the landmark Voting Rights Act was passed by Congress, Dr. King said – "We must come to see that the end we seek is a society at peace with itself, a society that can live with its conscience."
As I reflect on this, I can't help but think about the unprecedented violence that has swept our nation and how it continues to affect our children. We are experiencing it here in Philadelphia – in the streets and neighborhoods surrounding our schools. While it is disheartening to witness our future generation having to navigate these troubled waters, as a learning organization committed to the success of our students, and by extension our city and nation, we must continue to fight for what Dr. King knew is possible. The key is to better educate all of our young people so that they have access to life-changing opportunities and outcomes.
This Dr. Martin Luther King Day, let's remember that we are positioned to be agents of the change that we want to see in our schools, neighborhoods, and in our society. In partnership with parents and families, we can be the catalysts by which our young people thrive. I can't think of a better way to kickstart this change than bringing a city together in service to one another, as Philadelphia has done time and time again. I encourage you to not be idle on Dr. Martin Luther King Day, but to join with your community in love and compassion in one of the many efforts to become a city, nation and society at peace with itself.
I consider Monday, January 16th a day on, not a day off, and I encourage you to join me in participating in a day of service event or project to honor Dr. King's legacy. There are many events taking place around the city. Some examples include:
You can find more information on these activities and more on the District's Cultural Celebrations Website. You can also learn more about the history of the MLK Day of Service here, and find resources and tools for teaching your children or students about Dr. King's work and legacy here.
Have a wonderful Martin Luther King Jr. Day!